Wyse to Demonstrate Innovative Cloud Client Computing Solutions for the Healthcare Industry at HIMSS 2012
Seattle Children's Hospital's CIO Speaks on Success With Wyse
(February 21, 2012)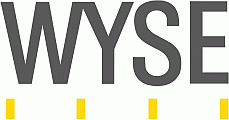 SAN JOSE, CA -- (Marketwire) -- 02/21/12 -- Wyse Technology, the global leader in cloud client computing, today announced that Wyse will be exhibiting and demonstrating at the Healthcare Information and Management System Society (HIMSS) 2012 Conference on February 20 - 24, 2012 at Venetian Sands Expo Center, Las Vegas, NV. As part of the conference, Drexel DeFord, CIO of Seattle Children's Hospital and CHIME 2012 Board Chair, will present the hospital's award-winning virtual desktop infrastructure that relies on Wyse Xenith zero clients and has resulted in speedier delivery of care, lowered energy usage, and millions of dollars saved in IT support and hardware costs.
Visit Wyse at booth #4411 to learn more about Wyse's cloud client hardware, desktop virtualization software, and cloud mobility solutions that solve the most pressing IT challenges in the healthcare industry:
Wyse T10: The most affordable thin client will be shown running Citrix XenDesktop 5.5
Wyse Xenith Pro: The high-performance next-generation zero client for Citrix will be demonstrated with XenDesktop 5.5
Wyse Z50: The Wyse-enhanced SUSE Linux thin client running VMware View
Wyse P20: The Wyse zero client for the PCoIP protocol running VMware View
Wyse WSM: Wyse's revolutionary desktop virtualization software will be demonstrated on Wyse Z class high-performance cloud PCs
Wyse X90m7: Wyse's high-performance mobile thin client with Windows Embedded Standard 7 will be part of a mobile electronic medical records computer on wheels (COW) demonstration
Wyse X50m: Wyse's newest SUSE Linux mobile thin client will be part of a computer on wheels (COW) demonstration.
Wyse PocketCloud Remote Desktop app
Wyse Enterprise Mobility Management MDM software delivered as a cloud service, embracing consumerization of IT, BYOD and PYOD scenarios
Wyse also will be participating with business partners in the following booths:
CDW: Booth #3034
Citrix: Booth #4465
EMC: Booth #2018
Enovate: Booth #4555
Ergotron: Booth #4002
HealthCast: Booth #263
HID Global: Booth #8013
MCPc: Booth #13642-8
Microsoft: Booth #1629
VMware: Booth #3862, MP25
Drexel DeFord, Senior Vice President & Chief Information Officer, Seattle Children's Hospital, will present Virtual Desktop Infrastructure in an Academic Medical Center: Better, Faster, Cheaper. Seattle Children's Hospital eliminated up to 45 minutes per day in wait time for physicians and has saved millions in dollars with Wyse Xenith zero clients in a virtual desktop environment. Learn how virtual desktop infrastructure and Wyse zero clients changed the game at this nationally ranked hospital.
What:
HIMSS 2012 Conference
Topic:
Virtual Desktop Infrastructure in an Academic Medical Center: Better, Faster, Cheaper (Lecture 83)
Speaker:
Drexel DeFord, Seattle Children's Hospital, Senior Vice President & Chief Information Officer
When:
Wednesday, February 22nd at 9:45 - 10:45 AM (GMT)
Where:
Titian Room 2203, Venetian Sands Expo Center, Las Vegas, Nevada
The five-day HIMSS conference and exhibition is organized by HIMSS, a cause-based, not-for-profit organization exclusively focused on providing global leadership for the optimal use of information technology and management systems for the betterment of healthcare. The annual conference includes 300+ education sessions and exhibitions from the most innovative healthcare IT vendors. For more information, visit: http://www.himssconference.org
About Wyse Technology
Wyse Technology is the global leader in Cloud Client Computing. The Wyse portfolio includes industry-leading thin, zero and cloud PC client solutions with advanced management, desktop virtualization and cloud software supporting desktops, laptops and next generation mobile devices. Cloud client computing replaces the outdated computing model of the unsecure, unreliable, energy-intensive and expensive PC, all while delivering lower TCO and a superior user experience. Wyse has shipped more than 20 million units and has over 200 million people interacting with their products each day, enabling the leading private, public, hybrid and government cloud implementations worldwide. Wyse partners with industry-leading IT vendors, including Cisco®, Citrix®, IBM®, Microsoft, and VMware® as well as globally-recognized distribution and service partners. Wyse is headquartered in San Jose, California, U.S.A., with offices worldwide. For more information, visit the Wyse website at http://www.wyse.com or call 1-800-GET-WYSE.
* All brands and names mentioned herein are trademarks of their respective holders.
Add to Digg Bookmark with del.icio.us Add to Newsvine
Media Contact:
Allison Darin
408-473-1223
[email protected]


Copyright @ Marketwire
Page: 1
Related Keywords:
Thin, Cloud, Zero, Cloud Client Computing, Software, Wyse, Client, Desktop, Mobile, Virtualization, Education,Business Issues,Hardware,Management,CTO/CIO,Unix,Linux,USA,Marketwire, ,IT (Information Technology),Healthcare,Computer Science,Business,
---