Wyse and Rise Forge Partnership to Help Channel Partners Expand Cloud Computing Among UK Businesses
Award-Winning Cloud Client Computing and DataCenter on Demand Solutions Combined to Enable More Partners to Extend End-to-End Cloud Services to Their Customers
(May 22, 2012)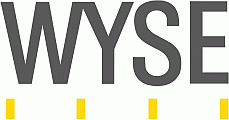 SAN JOSE, CA and LONDON -- (Marketwire) -- 05/22/12 -- Wyse Technology, the global leader in cloud client computing, today announced a partnership with Rise, a premier provider of cloud computing and hosted IT services, to expand the provision of end-to-end cloud services through the channel for corporate and SME customers in the UK.
Through this new relationship, current Wyse partners will be able to utilize Rise's award-winning DataCenter on Demand product portfolio to provide business-class cloud services to their customers. Access to the Rise Infrastructure as a Service (IaaS) platform will enable Wyse resellers to install and run applications from the cloud for customers to access by Wyse cloud client computing solutions as managed end-to-end services.
Rise's partners will have the option to become Wyse partners and thus offer the market's most comprehensive range of cloud endpoint solutions based on Wyse thin, zero and cloud PC client solutions with advanced management, desktop virtualization and cloud software supporting desktops, laptops and next generation mobile devices.
Rise provides cloud and dedicated infrastructure as well as end-to-end solutions for channel partners to either resell, or offer as a white label service under their own brand. Through its strategic relationship with Microsoft, the company operates a business-class cloud infrastructure based on Microsoft Hyper-V cloud platform technology and can support a full range of highly scalable and secure hosted IT and cloud services.
Chris Ingle, Vice President of Consulting at market analyst firm IDC added: "IDC's research with enterprises shows that nearly all European companies are now using cloud in their IT strategy. There is a need for the IT channel to assist companies in developing their cloud strategy and in integrating multiple services. Partnerships such as that between Wyse and Rise are a step forward in promoting this integration."
Alex Hilton, managing director, Rise said: "Trusted advisers are key to how we've grown Rise so expanding the pool of partners through this relationship will be a significant step for us. Through partnering with Wyse, the global leader in cloud client computing, we're completing the circle of how Rise equips our newly expanded partner channel with the leading infrastructure and products that partners need to offer best in class cloud service solutions to their customers."
Commenting on the new partnership, Andrew Gee, vice president UK sales, Wyse, said: "Cloud computing is hugely lucrative for the channel. What's exciting about this relationship is how we are combining our leadership in cloud client computing solutions with Rise's revolutionary data center on demand solutions powered by Microsoft server virtualization and cloud technologies and running on Dell servers. This creates a powerful vehicle for those partners who want to maximize their managed services expertise and offer complete end-to-end cloud solutions from virtual data centres to desktops and mobile devices."
About Rise
Rise is the channel sales division of Fasthosts Internet Group. Based in Gloucester UK & Oregon, USA, Rise provides Cloud Computing and hosted IT services to a variety of customers through its channel partners and partner proposition of DataCenter on Demand™ which is a highly flexible, scalable and on-demand infrastructure-as-a-service (IaaS) and software-as-a-service (SaaS) product portfolio allowing for seamless integration of standalone and hybrid cloud solutions.
Rise hosts these services from their UK and US based datacenters and provide infrastructure support 24/7/365. In recognition of its commitment to delivering products and services for outstanding adoption and application of innovation, Rise was named 2011 winner of The Global Hosting Solutions Partner of the Year Award at the Microsoft Worldwide Partner Awards, as well as being awarded the Microsoft Hyper-V Cloud Partner of the year in March 2011. For more information, please see: http://www.rise.co/
About Wyse
Wyse Technology is the global leader in Cloud Client Computing. Wyse portfolio includes industry-leading thin, zero and cloud PC client solutions with advanced management, desktop virtualization and cloud software supporting desktops, laptops and next generation mobile devices. Cloud client computing replaces the outdated computing model of the unsecure, unreliable, energy-intensive and expensive PC, all while delivering lower TCO and a superior user experience. Wyse has shipped more than 20 million units and has over 200 million people interacting with their products each day, enabling the leading private, public, hybrid and government cloud implementations worldwide. Wyse partners with industry-leading IT vendors, including Cisco®, Citrix®, IBM®, Microsoft, and VMware® as well as globally-recognized distribution and service partners. Wyse is headquartered in San Jose, California, U.S.A., with offices worldwide. More information can be found at www.wyse.com
Add to Digg Bookmark with del.icio.us Add to Newsvine
Media Contact:
Allison Darin
408-473-1223
adarin@wyse.com


Copyright @ Marketwire
Page: 1
Related Keywords:
Thin, Cloud, Zero, Cloud Client Computing, Software, Wyse, Client, Desktop, Mobile, Virtualization, Sales, Applications, Sales & Marketing, Internet, Business Issues, Cloud Computing, Internet Server Applications, Web Servers, IT Management, infrastructure, Cloud infrastructure, Management, Sales, Sales, USA, Marketwire, , Internet Technology, Internet,
---