Wyse Wins Everything Channel's CRN Magazine as One of the Coolest Cloud Computing Vendors
(April 18, 2012)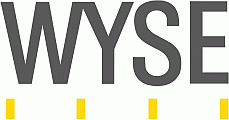 SAN JOSE, CA -- (Marketwire) -- 04/18/12 -- Wyse Technology, the global leader in cloud client computing, has been named one of the 20 Coolest Cloud Software Vendors for 2012 by Everything Channel's CRN. For the second year in a row, Wyse has been named as a cool cloud vendor for its portfolio of thin, zero and cloud PC client solutions coupled with its infrastructure management, desktop virtualization and cloud software to support desktops, laptops and mobile devices. The comprehensive list highlights the most innovative cloud vendors and solutions for the channel -- including storage cloud offerings, security cloud offerings, cloud apps, cloud infrastructure and cloud platforms to assist solution providers in navigating the cloud phenomena successfully.
"This year's Coolest Cloud Computing Vendors list is based on a cloud vendor's approach to creating an innovative product, or an innovative approach to supporting solution providers in the IT channel," said Kelley Damore, Vice President and Editorial Director CRN. "Specifically, these Cloud vendors help resellers transform themselves into true service providers and help organizations and enterprises take advantage of the ease, flexibility, scalability, elasticity and cost savings that leveraging cloud computing has to offer."
CRN highlighted Wyse's leadership as many organizations and consumers embrace the cloud and mobile devices. Since last year, Wyse purchased Trellia and introduced the new Enterprise Mobility Management (EMM) software suite to deliver mobile device management from the cloud. As Wyse's flagship SaaS management offering, Wyse EMM offers comprehensive capabilities for managing devices and applications and further improves safety and cost control in cloud-based and mobile infrastructures. Project Stratus will provide IT administrators with an intelligent and dynamic cloud-based console to securely manage and enable corporate access to any device, including smartphones, tablets, thin clients, zero clients, and PCs -- regardless if that device is owned by the company or by the individual.
Wyse also introduced Wyse PocketCloud Explore and Wyse PocketCloud Web where people create their own personal cloud and can easily search, view, edit, organize, and share content on their remote computers from Android and Apple mobile devices. Wyse PocketCloud Explore and Web come on the heels of Wyse's successful Wyse PocketCloud remote desktop app that has been downloaded millions of times.
"Wyse envisions a world where consumers and organizations aren't bound by any software or hardware limitations. In the past 12 months, Wyse has continued to innovate and introduce new products and services that provide users to move to the cloud with the flexibility, control, security and ease of manageability regardless of what device they are using," said Jeff McNaught, Chief Marketing and Strategy Officer.
A sample of the list can be viewed in the March 28th issue of CRN.
About Wyse Technology
Wyse Technology is the global leader in Cloud Client Computing. The Wyse portfolio includes industry-leading thin, zero and cloud PC client solutions with advanced management, desktop virtualization and cloud software supporting desktops, laptops and next generation mobile devices. Cloud client computing replaces the outdated computing model of the unsecure, unreliable, energy-intensive and expensive PC, all while delivering lower TCO and a superior user experience. Wyse has shipped more than 20 million units and has over 200 million people interacting with their products each day, enabling the leading private, public, hybrid and government cloud implementations worldwide. Wyse partners with industry-leading IT vendors, including Cisco®, Citrix®, IBM®, Microsoft, and VMware® as well as globally-recognized distribution and service partners. Wyse is headquartered in San Jose, California, U.S.A., with offices worldwide. For more information, visit the Wyse website at http://www.wyse.com or call 1-800-GET-WYSE.
Everything Channel
Everything Channel is the premier provider of IT channel-focused events, media, research, consulting, and sales and marketing services. With over 30 years of experience and engagement, Everything Channel has the unmatched channel expertise to execute integrated solutions for technology executives managing partner recruitment, enablement and go-to-market strategy in order to accelerate technology sales. Everything Channel is a UBM company. To learn more about Everything Channel, visit us at http://www.everythingchannel.com. Follow us on Twitter at http://twitter.com/everythingchnl.
United Business Media Limited (www.unitedbusinessmedia.com)
UBM (UBM.L) focuses on two principal activities: worldwide information distribution, targeting and monitoring; and, the development and monetization of B2B communities and markets. UBM's businesses inform markets and serve professional commercial communities -- from doctors to game developers, from journalists to jewelry traders, from farmers to pharmacists -- with integrated events, online, print and business information products. Our 6,500 staff in more than 30 countries are organized into specialist teams that serve these communities, bringing buyers and sellers together, helping them to do business and their markets to work effectively and efficiently.
* All brands and names mentioned herein are trademarks of their respective holders.
Add to Digg Bookmark with del.icio.us Add to Newsvine
Media Contact:
Allison Darin
408-473-1223
adarin@wyse.com


Copyright @ Marketwire
Page: 1
Related Keywords:
Thin, Cloud, Zero, Cloud Client Computing, Software, Wyse, Client, Desktop, Mobile, Virtualization, Internet, Digital Media Software, Communications, Web, Smart Phone, Search, Applications, Security, Research, Social Media, Game Development, Business Media, Marketing/Distribution, Management, Marketing, Management, Computers/Peripherals, Business, Marketing, USA, Marketwire, , Marketing Services, Internet Technology, Business,
---