Wyse Technology Wins (Again) the Best Mobile Cloud App Award With Wyse PocketCloud(TM)
Wyse PocketCloud(TM) Awarded #1 for Best Usability, Security and Scalability for Users at Home, at Work and/or On-the-Go
(July 28, 2011)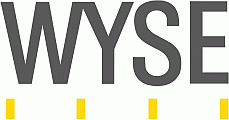 SAN JOSE, CA -- (Marketwire) -- 07/28/11 -- Wyse PocketCloud™, the leading mobile cloud app for iOS and Android, took home the Mobile Merit Award for Best Overall Mobile App in the Enterprise Apps category. The Mobile Merit Awards recognize excellence in the mobile industry and honor companies and technologies that shape communication trends and demonstrate leadership, innovation and success in the mobile domain.
PocketCloud brings the user desktop of a PC, Mac, virtual or cloud environment to mobile devices. The app is intuitive and easy to use and allows users to access files, applications and multimedia stored on a home or office computer easily. PocketCloud's win highlights its ability to deliver innovation in the mobile enterprise and productivity arena.
"PocketCloud, at its core, has always been a way to make people's lives easier and more productive," says Daniel Barreto, head of the Mobile Cloud Business Unit at Wyse Technology. "PocketCloud provides business and IT users the best tool on the market to access all of their data and applications from anywhere."
The Mobile Merit Awards recognize and acknowledge technologies that have become progressive forces within the mobile industry, shaping the way mobile technologies are integrated into and add value to the lives of mobile consumers. Nominees are judged on industry impact, innovation, technologies, social importance, implementation and overall success.
PocketCloud's ability to bring the full computing power of a PC to mobile devices with enterprise-grade security and performance, flexible connection options and intuitive set up and navigation set it apart as the winner in the Enterprise App category. The app has been downloaded by over 1.2 million users and is continuing to shape the way enterprise and mainstream consumers utilize mobile virtualization technology by merging remote desktop access with cloud computing, multimedia and first-class security.
PocketCloud has been ranked in the App Store top 10 in both the Productivity and Business categories since being introduced in 2009 and was awarded the 2011 Appy Award from Media Post in the Productivity category. The Mobile Merit win further demonstrates PocketCloud's potential to revolutionize how both enterprises and consumers access and store vital information and utilize cloud computing and mobile virtualization tools.
Download Wyse PocketCloud free on iOS here: http://itunes.apple.com/us/app/wyse-pocketcloud-rdp-vnc-remote/id398798399?mt=8
For Android devices find Wyse PocketCloud here: https://market.android.com/details?id=com.wyse.pocketcloudfree
To learn more about Wyse PocketCloud, please visit www.wyse.com/products/software/pocketcloud/
About Wyse Technology
Wyse Technology is the global leader in Cloud Client Computing. The Wyse portfolio includes industry-leading thin, zero and cloud PC client solutions with advanced management, desktop virtualization and cloud software supporting desktops, laptops and next generation mobile devices. Cloud client computing replaces the outdated computing model of the unsecure, unreliable, energy-intensive and expensive PC, all while delivering lower TCO and a superior user experience. Wyse has shipped more than 20 million units and has over 200 million people interacting with their products each day, enabling the leading private, public, hybrid and government cloud implementations worldwide. Wyse partners with industry-leading IT vendors, including Cisco®, Citrix®, IBM®, Microsoft® and VMware® as well as globally-recognized distribution and service partners. Wyse is headquartered in San Jose, California, U.S.A., with offices worldwide.
For more information, visit the Wyse website at http://www.wyse.com or call 1-800-GET-WYSE.
Add to Digg Bookmark with del.icio.us Add to Newsvine
Bob Patterson
VSCpr for Wyse Technology
(415) 302- 9806
[email protected]


Copyright @ Marketwire
Page: 1
Related Keywords:
Thin, Cloud, Zero, Mac,OS9,OSX,USA,Marketwire,Business,
---