Wyse Takes Its Award-Winning Mobile Cloud App for Apple and Google to the Global Enterprise Market, Launching Volume Purchase Program for Wyse PocketCloud Pro With the Leading Japanese Telco
(November 14, 2011)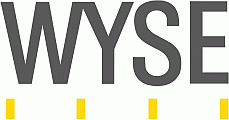 SAN JOSE, CA and TOKYO -- (Marketwire) -- 11/15/11 -- Wyse Technology, the global leader in cloud client computing, today announced its response to escalating enterprise demand for its mobile cloud app, Wyse PocketCloud Pro for Android. Wyse has launched its volume purchase program in Japan and this initiative marks Wyse PocketCloud's integration into the Japanese enterprise market and its push to power virtual desktop services and mobile cloud capability on smartphones and tablets worldwide.
Wyse's volume purchase program has been gaining momentum since it first debuted in August 2010, enabling quantity purchases of licenses of Wyse PocketCloud Pro through Wyse sales channels. It enables organizations to purchase and easily manage licenses for entire work forces on Android devices, providing access to computing resources from anywhere over 3G, 4G or Wi-Fi. The enterprise-based program has received considerable recognition in the Japanese market and demand has been increasing steadily over the past year.
Android market ratings remain consistently high, and Wyse PocketCloud has seen over 1.5 million downloads across all mobile platforms to date. As demand for mobile device management, remote desktop access and personal cloud technologies increase within the enterprise, Wyse expects interest in the volume purchase program will continue to grow within Japan and accelerate adoption worldwide.
"I am very pleased to announce the launch of Wyse PocketCloud Pro in the Japanese enterprise market. This venture will bring virtual desktop access to hundreds of thousands of mobile workers at a time when an array of new smartphones and tablets are being introduced. The need for enterprise mobility is accelerating at a rapid rate, and we want to keep up," said Jun Matsuura, Regional Manager of Wyse Technology KK. "The timing is impeccable -- this is just what the Japanese enterprise market has been waiting for."
To mark its debut Japan, NTT Communications has chosen Wyse PocketCloud Pro for their desktop delivery service.
Hidemune Sugahara, Senior Vice President of Applications and Content at NTT Communications Corporation said, "NTT Communications welcomes the arrival of Wyse PocketCloud into the Japanese enterprise market. We proudly provide "Biz Desktop" series as a service and we plan to provide a seamless, non device dependent desktop environment to our customers in combination with Wyse PocketCloud and our solution."
"We're excited to push beyond Wyse PocketCloud's success in the consumer market and drive further into the enterprise space. We're delivering solutions to organizations such as NTT Communications that help connect their products and services with consumers on the go," said Daniel Barreto, General Manager of the Mobile Cloud Business Unit at Wyse Technology.
Wyse PocketCloud is one of the most popular consumer and business productivity apps, enabling smartphones and tablets based on iOS and Android to remotely access personal and corporate desktop profiles. Beyond remotely creating, editing and sharing files stored on a computer or virtual environment, users can also use their applications and network resources as though they were running right on the handheld device.
As the top-rated mobile cloud business app on Android, Wyse PocketCloud Pro has proven its ability to provide substantive value to enterprise and mainstream consumers alike with class-leading security, flexible connection options and high performance remote desktop access technology.
The Wyse PocketCloud volume purchase program is now available to those looking to bring 100 or more licenses to their organization. For more information please contact your authorized Wyse reseller or email: pocketcloudsales@wyse.com
To learn more about Wyse PocketCloud Pro, please visit: www.wyse.com/products/software/PocketCloud/
About Wyse Technology
Wyse Technology is the global leader in cloud client computing. The Wyse portfolio includes industry-leading thin, zero and cloud PC client solutions with advanced management, desktop virtualization and cloud software-supporting desktops, laptops and next-generation mobile devices. Cloud client computing replaces the outdated computing model of the unsecure, unreliable, energy-intensive and expensive PC, all while delivering lower TCO and a superior user experience. Wyse has shipped more than 20 million units and has over 200 million people interacting with their products each day, enabling the leading private, public, hybrid and government cloud implementations worldwide. Wyse partners with industry-leading IT vendors, including Cisco®, Citrix®, IBM®, Microsoft and VMware®, as well as globally recognized distribution and service partners. Wyse is headquartered in San Jose, California, U.S.A., with offices worldwide.
For more information, visit the Wyse website at www.wyse.com or call 1-800-GET-WYSE.
Add to Digg Bookmark with del.icio.us Add to Newsvine
Contact:
Allison Darin
408-473-1223
adarin@wyse.com


Copyright @ Marketwire
Page: 1
Related Keywords:
Thin, Cloud, Zero, Communications, WiFi, Web, Smart Phone, Home Networks, Search, Applications, Security, Google, USA, Japan, Marketwire, , Business,
---