Wyse Showcases Broadest Hardware, Software and Mobile App Portfolio for Cloud Client Computing Helping Organisations to Transform Into Post-PC Era at VMworld Europe 2011
Wyse Showcases Latest Developments in Infrastructure Management Software for Every VDI Endpoint, Plus How Newest Thin, Zero, Mobile, Smartphone and Tablet Client Solutions Optimize VMware View Environment for the Smallest to the Largest Organisations
(October 18, 2011)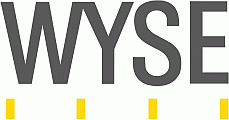 COPENHAGEN, DENMARK -- (Marketwire) -- 10/18/11 -- Wyse Technology, the global leader in cloud client computing, today announced its sponsorship and participation in VMworld Europe 2011, taking place from October 18th to 20th at the Bella Centre, Copenhagen. Wyse is participating in all aspects of the event, and will be located in the Solutions Exchange, Booth 111.
The show provides the annual European stage for Wyse to demonstrate its longstanding relationship with VMware, delivering the ideal technology platforms to access, optimize, and accelerate virtual desktop infrastructure based on VMware's virtualisation and cloud computing software solutions.
On its stand Wyse will be highlighting the broadest suite of management software for thin and zero clients, PCs, cloud PCs and diskless workstations in traditional, cloud and VDI environments. This includes a demonstration of its latest version of Wyse Device Manager (WDM) which fully supports the Wyse P20 PCoIP zero client, as well as offering industry first support for automated instant configuration of Windows and Windows Embedded devices, making these devices simpler to deploy and far less costly to own.
Alongside its innovative Wyse P20 zero client optimised for VMware View 5.0, visitors will also experience the world's fastest thin client family, the new Wyse Z class, running dual screens and rich multi-media applications including 3D modelling. To show how cloud client computing can replace PCs on an even wider scale, Wyse will demonstrate how its new entry level Wyse T50 thin clients enable business-class virtual desktop performance to be extended into smaller organisations and departments.
The mobility zone will spotlight the latest mobile thin client devices from Wyse, as well as how Wyse PocketCloud is enabling desktop virtualisation on a fast growing array of Apple iOS and Android smartphones and tablets.
Wyse solutions will be present throughout the event with close to 500 thin and zero clients deployed around VMworld Copenhagen. In addition to the Wyse and VMware booths, visitors will be able to experience Wyse's powerful cloud client computing technology when they register, use the Internet Area, join Business Workshops and participate in the Labs. In addition, Wyse partners will be using Wyse solutions on their booths.
Wyse experts will be taking to the conference floor at the event:
Title: SPO 3994 "Making sense of Chaos: How to leverage mobile technologies in the enterprise"
Speaker: David Angwin, Director of Marketing EMEA, Wyse
When: Tuesday, 18th October at 12:00 pm
Title: SPO 3992 "Where is the ROI in Desktop Virtualization? How Can I Maximize It?"
Speaker: Jeff McNaught, Chief Marketing and Strategy Officer, Wyse
When: Wednesday, 19th October at 1:30pm
About Wyse Technology
Wyse Technology is the global leader in Cloud Client Computing. Wyse portfolio includes industry-leading thin, zero and cloud PC client solutions with advanced management, desktop virtualization and cloud software supporting desktops, laptops and next generation mobile devices. Cloud client computing replaces the outdated computing model of the unsecure, unreliable, energy-intensive and expensive PC, all while delivering lower TCO and a superior user experience. Wyse has shipped more than 20 million units and has over 200 million people interacting with their products each day, enabling the leading private, public, and hybrid and government cloud implementations worldwide. Wyse partners with industry-leading IT vendors, including Cisco®, Citrix®, IBM®, Microsoft, and VMware® as well as globally-recognized distribution and service partners. Wyse is headquartered in San Jose, California, U.S.A., with offices worldwide. More information can be found at www.wyse.com.
Add to Digg Bookmark with del.icio.us Add to Newsvine
Media Contact
Allison Darin
408-473-1223
[email protected]


Copyright @ Marketwire
Page: 1
Related Keywords:
Thin, Cloud, Zero, Family,Internet,Family,Digital Media Software,Communications,Web,Smart Phone,Applications,Family,Applications,Sales & Marketing,Computer Technology,Internet,Business Issues,Hardware,Cloud Computing,Mobile Devices,Notebook/Laptops,Smartphone,Internet Server Applications,infrastructure,Management,Internet/Web,Business,Internet,Phone OS,Marketing,PDA/Smartphone,Anim,3D Modelling,USA,Denmark,Marketwire, ,Internet Technology,Business,Internet,Family,
---