Wyse Redefines Desktop Virtualization With a Ground-Breaking Zero Client Supporting Citrix, Microsoft, Quest, and VMware Platforms on a Single ARM SoC
Harnessing the Power of ARM SoC Technology and Zero Attack Surface Firmware, Wyse Now Enables Low-Cost, High-Performance and Most Secure Cloud Implementations
(March 06, 2012)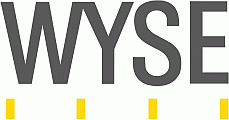 SAN JOSE, CA -- (Marketwire) -- 03/07/12 -- Wyse Technology, the global leader in cloud client computing, today announced the availability of the Wyse T10 client, based on the ultra-secure Wyse zero framework*. The Wyse T10 broadens Wyse's portfolio of clients and can help cut the cost of delivering a seamless user experience for virtual desktops based on Citrix, Marvell, Microsoft, Quest Software and VMware technology with unparalleled security, ease of use and zero management. The Wyse T10 will be demonstrated at CeBIT in the BITKOM pavilion, hall 4, Wyse booth A04, from March 6th to 10th, 2012 in Hanover, Germany.
The Wyse T10 is the first platform in the industry to include Wyse optimized versions of the Citrix Receiver and Microsoft Remote Desktop Protocol (RDP) 7.1 technologies, fully leveraging the built-in hardware acceleration capabilities of Marvell's ARM processor -- based SoC (System-on-Chip). This optimized 2D graphics remoting stack enables high-end features such as HD video, dual monitor connectivity and L-shaped desktop support which, until now, have not been made available in a compact design, low energy-consuming budget-conscious client. This combination of next-generation hardware and software optimized for Marvell's ARMADA 510 SoC lets IT administrators provide all users with devices that are Citrix HDX Ready™ for Citrix XenDesktop® 5.5 and/or VMware Ready™ for VMware View and/or Microsoft Remote Desktop Services (RDS) and/or Quest® vWorkspace ready -- enabling a smooth user experience, regardless of the budget.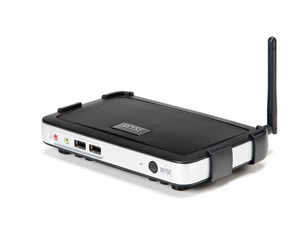 The Wyse T10 can offer customers of all sizes a more secure client while helping reduce management and overall client cost. With the Wyse zero framework, the Wyse T10 is able to provide a secure, 'instant on' experience for end users -- booting up and logging into a virtual desktop in less than 10 seconds. With no exposed APIs and no attack surface, the Wyse T10 is malware and virus hardened, removing client security concerns.
Full AES 128 bit encryption enables encryption of network certificates on the client, a truly ironclad level of security. Management is simple with time consuming tasks such as software and configuration updates automated via simple central file servers. For enterprise management, full integration to Wyse Device Manager (WDM), a powerful, central management software suite, completes the scalable management paradigm, whether you have 100, 1,000 or over 10,000 devices to manage.
Wyse T10 enhancements include:
2D graphics, H.264, WMV9 hardware acceleration
Dual monitors and L-shaped (rotation) monitor support
Gigabit Ethernet
802.11 B/G Wi-Fi
4 USB ports & DVI-I video interface
ENERGY STAR 5.2 compliant
High definition experience for XenDesktop 5.5 and XenApp 6.5 with Citrix HDX technology including MultiStream ICA with RTP Audio and Client-side webcam video compression
Microsoft RDP 7.1 capabilities
Quest vWorkspace broker support
"PCs are not only a huge security exposure, they simply take too much time and resources to manage and maintain," said Param Desai, Senior Director, Product Management at Wyse Technology. "At the same time, budgets are tight and not every implementation needs every possible feature. The Wyse T10 combines all the benefits of a powerful, cost-effective thin client deployment while removing all of the liabilities of PCs."
Additional supporting partner quotes can be found on the quote sheet below.
Availability
The Wyse T10 is available immediately and for more information, visit http://www.wyse.com/products/cloud-clients/thin-clients/T10
* Also known as Wyse ThinOS
About Wyse Technology
Wyse Technology is the global leader in Cloud Client Computing. The Wyse portfolio includes industry-leading thin, zero and cloud PC client solutions with advanced management, desktop virtualization and cloud software supporting desktops, laptops and next generation mobile devices. Cloud client computing replaces the outdated computing model of the unsecure, unreliable, energy-intensive and expensive PC, all while delivering lower TCO and a superior user experience. Wyse has shipped more than 20 million units and has over 200 million people interacting with their products each day, enabling the leading private, public, hybrid, and government cloud implementations worldwide. Wyse partners with industry-leading IT vendors, including Cisco®, Citrix®, IBM®, Microsoft, and VMware® as well as globally-recognized distribution and service partners. Wyse is headquartered in San Jose, California, U.S.A., with offices worldwide.
For more information, visit the Wyse website at http://www.wyse.com or call 1-800-GET-WYSE.
VMware and VMware View are registered trademarks and/or trademarks of VMware, Inc. in the United States and/or other jurisdictions. All other marks and names mentioned herein may be trademarks of their respective companies.
* All brands and names mentioned herein are trademarks of their respective holders.
Supporting Quotes
"Customers are increasingly adopting desktop virtualization to provide their business users anytime, anywhere access to their desktops, applications and data. The market-leading Citrix XenDesktop combined with Wyse thin clients like the Wyse T10 gives customers a high-performance Citrix HDX user experience with the cost and manageability benefits delivered with a client device," said John Fanelli, vice president of product marketing, Enterprise Desktops and Applications at Citrix.
"Marvell is proud to collaborate with Wyse, the world leader in Cloud Client Computing. I believe the Wyse T10 is just the beginning of a new era of convergence between mobile devices, digital content and the cloud, which will forever change the way people produce, use and share information," said Weili Dai, Co-founder of Marvell. "Based on Marvell's highly scalable ARMADA silicon platform solutions, I believe Wyse is changing the game with very cost-effective cloud connected devices ready for mass adoption worldwide."
"Adoption of Microsoft Remote Desktop Services continues to grow as IT pros can give users the advantages of local desktops, while exercising greater administrative control," said Dean Paron, principal group program manager, Windows Server. "With virtual clients such as the Wyse T10, with full support for all RDS features, customers get security capabilities, as well as a budget-conscious solution. With healthcare compliance needs, financial security needs, and the continuing adoption of cloud computing infrastructures, the importance of data security can't be understated."
"Our long-term collaboration with Wyse is enabling innovative cloud client computing solutions for users worldwide, providing a range of options for both the enterprise and high-growth nation markets," said Jon Rolls, vice president of product management for user workspace management at Quest Software. "Based on the ARM SoC and with Quest vWorkspace support, the Wyse T10 zero framework client provides users with exceptional computing capabilities and performance, furthering Quest's drive to deliver an excellent user experience from virtual desktop environments at a lower price point."
"Wyse's new T10 zero framework client is an important advancement for businesses implementing VMware virtual desktop infrastructure," said Phil Montgomery, senior director, desktop product management, VMware. "As customers embark on their journey to the cloud, many are looking to VMware View™ as their virtual desktop solution of choice and through our strong partnership with Wyse, the T10 provides View customers of all sizes a lower-cost, more secure and manageable client platform."
Image Available: http://www2.marketwire.com/mw/frame_mw?attachid=1910339

Add to Digg Bookmark with del.icio.us Add to Newsvine
Media Contact:
Allison Darin
408-473-1223
adarin@wyse.com


Copyright @ Marketwire
Page: 1
Related Keywords:
Thin, Cloud, Zero, Cloud Client Computing, Software, Wyse, Client, Desktop, Mobile, Virtualization, Applications, Sales & Marketing, Security, Business Issues, Hardware, Cloud Computing, infrastructure, Management, Germany, USA, Marketwire, Inc., , IT (Information Technology), Security, AES Attendees, Financial, Business, Other,
---