Wyse Reaffirms Cisco Collaboration With Superior Portfolio of Comprehensive Cloud Client Computing Solutions at Cisco Live 2012 in London, UK
Broadest Ever Range of Wyse Thin and Zero Clients Tested and Proven to Interoperate With Cisco's Desktop Virtualization Architecture
(January 30, 2012)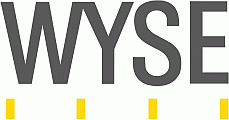 SAN JOSE, CA and LONDON -- (Marketwire) -- 01/30/12 -- Wyse Technology, the global leader in cloud client computing, is participating in Cisco Live 2012, Cisco's flagship annual technical training, networking and educational event in Europe, running from January 31st to February 3rd, 2012 at the ExCel Centre, London, UK. The event offers visitors the opportunity to experience Wyse's unrivalled breadth of solutions and how its portfolio maximizes the benefits of Cisco's end-to-end Virtualization Experience Infrastructure (VXI) system. Wyse is demonstrating its solutions in booth G16.
At Cisco Live 2012, Wyse is showcasing how its latest cloud, virtualization and management software suites work with Cisco VXI to deliver any type of content to any user on any form of end user device, including Wyse cloud client computing solutions that support ultra-green thin and zero client desktops, laptops or handheld devices and tablets.
All of the Cisco VXI validated Wyse solutions are demonstrated working with the VXI architecture and either VMware View or Citrix XenDesktop, as well as enabling mobile cloud computing on Wyse mobile clients and tablets including the Cisco Cius utilizing the popular Wyse PocketCloud application.
Wyse also is using Cisco Live to introduce new products such as the new Wyse Z90DE7 that further expand the broad range of cloud client solutions designed to optimize the benefits for customers. Following its acquisition of Trellia, Wyse will also be presenting portfolio updates to enable organizations to cost effectively deploy and embrace new mobile devices in the enterprise with the highest level of security, all integrated into their current cloud client computing strategies.
David Angwin, Director of Marketing EMEA, Wyse Technology, is speaking in the Gold theatre on Thursday, 2rd February from 13.30 to 14.00 on "Managing mobility and a changing device landscape." He will address current trends in enterprise adoption of new connected devices and the Bring Your Own Device (BYOD) model; and how a strategy based on current cloud client and management technology enables secure, simple, and flexible access to services and keeps IT in a leadership position within the organization.
Wyse is also present at the event on the EMC stand P2 showcasing the R class and Z class products.
About Wyse Technology
Wyse Technology is the global leader in Cloud Client Computing. Wyse portfolio includes industry-leading thin, zero and cloud PC client solutions with advanced management, desktop virtualization and cloud software supporting desktops, laptops and next generation mobile devices. Cloud client computing replaces the outdated computing model of the unsecure, unreliable, energy-intensive and expensive PC, all while delivering lower TCO and a superior user experience. Wyse has shipped more than 20 million units and has over 200 million people interacting with their products each day, enabling the leading private, public, hybrid and government cloud implementations worldwide. Wyse partners with industry-leading IT vendors, including Citrix®, IBM®, Microsoft®, and VMware® as well as globally-recognized distribution and service partners. Wyse is headquartered in San Jose, California, U.S.A., with offices worldwide. More information can be found at www.wyse.com.
Add to Digg Bookmark with del.icio.us Add to Newsvine
Media Contact:
Allison Darin
408-473-1223
[email protected]


Copyright @ Marketwire
Page: 1
Related Keywords:
Thin, Cloud, Zero, Cloud Client Computing, Software, Wyse, Client, Desktop, Mobile, Virtualization, Sales & Marketing, Security, Networking, Business Issues, Cloud Computing, infrastructure, Management, USA, Marketwire, , Gold,
---