Wyse PocketCloud App Delivers Expanded Mobile Virtual Desktop Access on Cisco Cius Enterprise Tablet
Optimized Version of Wyse's Award-Winning Mobile Cloud App Expands Access Options With Enterprise-Grade Security, and Class-Leading Ease-of-Use for Enterprise Mobile Workers
(September 28, 2011)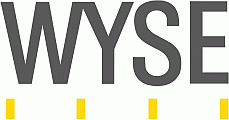 SAN JOSE, CA -- (Marketwire) -- 09/28/11 -- Wyse Technology, the global leader in cloud client computing, today announced a customized version of its popular Wyse PocketCloud mobile cloud software for Cisco® Cius,™ a tablet purpose-built for the enterprise.
As part of Wyse's ongoing strategic relationship with Cisco, Wyse PocketCloud will be immediately available in the recently announced Cisco AppHQ store for the Android-based Cisco Cius tablet. AppHQ™ is an enterprise application center that complements and directly supports Cisco Cius, provides new ways to create, manage and rapidly deploy mobile business applications across organizations.
Wyse PocketCloud software enhances enterprise and productivity capabilities by expanding remote access to the files, applications, and media stored on a user's laptop or desktop, or home computer. This version of the application was developed for the Cisco Cius and demonstrates Wyse's commitment to providing the premier productivity tool for enterprise users, delivering fast, efficient and secure access to files and applications on their remote computers while on the go. The Cisco Cius is an innovative, highly secure business tablet created for the enterprise that combines voice, video, collaboration, and virtualization capabilities in a single portable device.
"Wyse PocketCloud is a perfect complement to the Cisco Cius' comprehensive suite of communication, collaboration, and enterprise productivity applications," says Daniel Barreto, general manager of the mobile cloud business unit at Wyse. "We are very excited to collaborate with Cisco and bring Wyse PocketCloud to an audience of enterprise users who demand utility, productivity, efficiency and top-of-the line security from their business applications."
With Wyse PocketCloud, Cisco Cius users can leave their laptops behind and still have highly secure access to all of the files and applications stored on them. Wyse PocketCloud allows users to securely access, search, control and edit the files stored on their desktop or laptop computer from anywhere, including media and applications such as Microsoft Word, PowerPoint and Excel.
Wyse PocketCloud supports multiple connection protocols including RDP, VNC and VMware environments. Cisco Cius users will be able to take advantage of keyboards and mice as well as the PC and Mac Wyse PocketCloud Companion apps, which make configuring the connection as simple as logging into email.
PCWorld recently named Wyse PocketCloud the "best by far" remote desktop Android app in a head-to-head comparison with competitive apps. Wyse PocketCloud is the only one designed with both business and personal users in mind and one of the most popular remote desktop access products on the market. Enterprise users and consumers have downloaded over 1.2 million copies of Wyse PocketCloud across iOS and Android versions.
To learn more about Wyse PocketCloud, please visit: www.wyse.com/products/software/PocketCloud/
About Wyse Technology
Wyse Technology is the global leader in Cloud Client Computing. The Wyse portfolio includes industry-leading thin, zero and cloud PC client solutions with advanced management, desktop virtualization and cloud software supporting desktops, laptops and next generation mobile devices. Cloud client computing replaces the outdated computing model of the unsecure, unreliable, energy-intensive and expensive PC, all while delivering lower TCO and a superior user experience. Wyse has shipped more than 20 million units and has over 200 million people interacting with their products each day, enabling the leading private, public, hybrid and government cloud implementations worldwide. Wyse partners with industry-leading IT vendors, including Cisco®, Citrix®, IBM®, Microsoft® and VMware® as well as globally-recognized distribution and service partners. Wyse is headquartered in San Jose, California, U.S.A., with offices worldwide.
For more information, visit the Wyse website at http://www.wyse.com or call 1-800-GET-WYSE.
Cisco, Cius and Cisco AppHQ are registered trademarks or trademarks of Cisco Systems, Inc. and/or its affiliates in the United States and certain other countries.
Add to Digg Bookmark with del.icio.us Add to Newsvine
Media Contact:
Allison Darin
408-473-1223
[email protected]


Copyright @ Marketwire
Page: 1
Related Keywords:
Thin, Cloud, Zero, Computers/Peripherals,Home,Computer,Notebook/Laptop,Mice,Tablets,Security,Digital Media Software,Computers/Home Office,Notebooks,Security,Utilities,Applications,Productivity Applications,Security,Computer Technology,Internet,Other Applications,Mobile Devices,Notebook/Laptops,Security,Search,Internet Server Applications,E-mail,Search Servers,Management,Mac,OS9,OSX,USA,Marketwire, Inc.,IT (Information Technology),Productivity Applications,Business,Email,Other,
---