Wyse Pays it Forward -- Supports Bay Area and Silicon Valley Charitable Foundations
Cloud Client Computing Leader Donates to Charities for Education, Youth, Health, Anti-Poverty Programs
(March 21, 2012)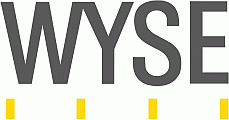 SAN JOSE, CA -- (Marketwire) -- 03/21/12 -- As a company with a 30-year history in Silicon Valley, Wyse Technology, the leader in cloud client computing, has strong ties to the community where it resides. In 2011, Wyse supported various charitable foundations that create programs for education, youth, health, and the fight against poverty in the greater Bay Area and Silicon Valley.
"While Silicon Valley is known for creating wealth, there are individuals and families who are struggling to make ends meet, and organizations that lack resources for the constituents that they serve. Wyse is proud of its philanthropic tradition of supporting those in need," said Jamie Horejš, Director of Human Resources at Wyse.
Wyse has had a long history of volunteering and donating to San Jose-based Sacred Heart Community Service, whose mission is to build a community in Silicon Valley free from poverty. Each year, Wyse employees volunteer their time to assist with food and toy distribution during the holidays. In addition, this past year Wyse spearheaded the creation of 60 Survival Sacks for the holidays. The Survival Sacks are backpacks containing essential new items such as underwear, socks, a washcloth, a small blanket, and hygiene supplies. Wyse also donated the company's industry-leading thin clients to revamp Sacred Heart's computer lab where adults can take computer skills courses. Thanks to the Wyse devices, the new computer lab requires less maintenance, less power, less space and is more reliable than the previous aging PCs.
In addition to Sacred Heart Community Service, other organizations that Wyse supported in 2011 are:
American Heart Association, Silicon Valley Chapter: The mission of the American Heart Association is to build healthier lives, free of cardiovascular diseases and stroke.
Okizu Foundation: The mission of the Okizu Foundation is to provide peer support, respite, mentoring, and recreational programs to meet the needs of all members of families affected by childhood cancer.
Santa Clara County Foster and Adoptive Parent Association: Provides resources and advocate for the needs of Foster & Adoptive Families in Santa Clara County.
Silicon Valley Education Foundation: The mission of SVEF is to make Silicon Valley the leader in academically prepared students, especially in the fields of science, technology, engineering and mathematics (STEM).
Silicon Valley Leadership Group's 1000 Hearts for 1000 Minds: The 1000 Hearts for 1000 Minds campaign was created to narrow the achievement gap in Silicon Valley by leveraging the creative energy of the world's most innovative workforce and residents to support students who are struggling most in the core areas of literacy, math and science.
To learn more about Wyse's philanthropic giving, please visit: http://www.wyse.com/about/community-outreach
About Wyse Technology
Wyse Technology is the global leader in Cloud Client Computing. The Wyse portfolio includes industry-leading thin, zero and cloud PC client solutions with advanced management, desktop virtualization and cloud software supporting desktops, laptops and next generation mobile devices. Cloud client computing replaces the outdated computing model of the unsecure, unreliable, energy-intensive and expensive PC, all while delivering lower TCO and a superior user experience. Wyse has shipped more than 20 million units and has over 200 million people interacting with their products each day, enabling the leading private, public, hybrid and government cloud implementations worldwide. Wyse partners with industry-leading IT vendors, including Cisco®, Citrix®, IBM®, Microsoft, and VMware® as well as globally-recognized distribution and service partners. Wyse is headquartered in San Jose, California, U.S.A., with offices worldwide.
For more information, visit the Wyse website at http://www.wyse.com or call 1-800-GET-WYSE.
* All brands and names mentioned herein are trademarks of their respective holders.
Add to Digg Bookmark with del.icio.us Add to Newsvine
Media Contact:
Allison Darin
408-473-1223
[email protected]


Copyright @ Marketwire
Page: 1
Related Keywords:
Thin, Cloud, Zero, Cloud Client Computing, Software, Wyse, Client, Desktop, Mobile, Virtualization, USA, Marketwire, , medical technologists, Surgery, Mathematics, Cancer, Science, Adults, Other,
---