Wyse Introduces Industry's Fastest Desktop and Mobile Thin Clients
Enterprise-Class Linux Thin Clients Deliver Exceptional Security, Performance and Quality
(October 19, 2011)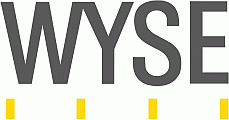 COPENHAGEN, DENMARK and SAN JOSE, CA -- (Marketwire) -- 10/19/11 -- Wyse, the global leader in cloud client computing, introduced the industry's fastest desktop and mobile thin clients built on enterprise-class SUSE Linux today at VMworld Europe in Copenhagen.
The Wyse Z50 desktop and Wyse X50m mobile thin clients add to its portfolio of Linux products for enterprises that demand high-performance devices capable of running advanced applications and multimedia with uncompromised quality. The Wyse Z50 desktop is the only Linux-based thin client that combines the raw power of a dual core CPU, high-end graphics, and future proofing with support for USB 3.0 devices down the line. The Wyse X50m mobile takes these benefits, and delivers them in an extremely secure and affordable mobile design.
The Z50 is Wyse's premier Linux-based alternative to a high-end desktop PC that provides unparalleled flexibility, performance and user experience but with the security, maintenance and management benefits of a thin client. The Wyse Z50 delivers a richer HD multimedia user experience and greater support of all popular VDI protocols, including Citrix HDX, Microsoft RDP7 and VMware PCoIP. The Wyse Z50 has multiple connectivity and peripheral options, and is Energy Star 5.0 Compliant, consuming a fraction of the energy needed by a PC, at only 15 watts.
Wyse's new mobile Linux offering, the X50m, delivers the best Citrix HDX, Microsoft RDP7 and VMware PCoIP experience with a much lower ongoing TCO, far superior security and more management options. As a diskless mobile thin client, the Wyse X50m simplifies security with a minimal attack surface for viruses and malware, and no local hard disk drive. It's an affordable option with a much lower TCO than a laptop PC and has a much longer functional life. The X50m has a wide array of connectivity, display, mobility, and second-level security options, and supports richer HD multimedia.
Both models include USB 2.0 compliant ports and USB ports that can be upgraded in software to USB 3.0 to support future high-speed applications. These ports will be enabled in an upcoming software release.
"More and more enterprises are turning to Linux as their platform of choice for those who want flexibility and greater control. Wyse's new desktop and mobile thin client offerings provide an excellent Linux option for enterprises wishing to provide high-end computing power at the office, home or road, without sacrificing security or user experience," said Param Desai, Senior Director, Product Management at Wyse.
"The Wyse-enhanced Linux thin clients further build momentum for desktop virtualization by providing customers with multiple options, lower TCO and a better user experience when deploying virtual desktops within their organizations," said Mike Strohl, President & CEO at Entisys. "These new solutions including built-in support for Citrix XenDesktop™ and VMware View™ give our mutual customers confidence these solutions deliver the best user experience as part of a desktop virtualization infrastructure."
Availability
The Wyse Z50 and X50M will be available late Q4. For more information, please visit: http://www.wyse.com/products/hardware/thinclients/Z50/
http://www.wyse.com/products/hardware/mobile/
About Wyse Technology
Wyse Technology is the global leader in Cloud Client Computing. The Wyse portfolio includes industry-leading thin, zero and cloud PC client solutions with advanced management, desktop virtualization and cloud software supporting desktops, laptops and next generation mobile devices. Cloud client computing replaces the outdated computing model of the unsecure, unreliable, energy-intensive and expensive PC, all while delivering lower TCO and a superior user experience. Wyse has shipped more than 20 million units and has over 200 million people interacting with their products each day, enabling the leading private, public, hybrid and government cloud implementations worldwide. Wyse partners with industry-leading IT vendors, including Cisco®, Citrix®, IBM®, Microsoft, and VMware® as well as globally-recognized distribution and service partners. Wyse is headquartered in San Jose, California, U.S.A., with offices worldwide. For more information, visit the Wyse website at http://www.wyse.com or call 1-800-GET-WYSE.
Add to Digg Bookmark with del.icio.us Add to Newsvine
Media Contact:
Allison Darin
408-473-1223
[email protected]


Copyright @ Marketwire
Page: 1
Related Keywords:
Thin, Cloud, Zero, Unix,Linux,USA,Denmark,Marketwire, ,
---