Wyse Introduces First Certified Microsoft RemoteFX Enabled Thin Client With Virus Immunity, Automatic Management and Instant-On Functionality
(January 30, 2012)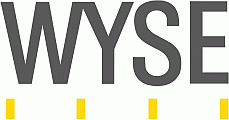 SAN JOSE, CA -- (Marketwire) -- 01/30/12 -- Wyse Technology, the global leader in cloud client computing, today announced the availability of the first Microsoft RemoteFX certified thin client that is immune to viruses and malware, includes automatic management and instant-on functionality. The Wyse R10L is the ideal solution for organizations looking to run advanced 3D graphics and HD multimedia applications within their Microsoft Remote Desktop Services (RDS)/RemoteFX environments that also demand the strongest security available in a thin client platform.
"With the Wyse R10L RemoteFX-enabled thin client, Wyse is underscoring their commitment to provide our customers with a solution that adds to an easy user experience for virtual desktop environments enhanced by RemoteFX," said Chris Phillips, General Manager, Server and Cloud Division for Microsoft Corp. "This Wyse thin client gives our customers more options when choosing their ideal virtual desktop, especially when multimedia is paramount."
The R10L Microsoft RemoteFX certified thin client gives customers a full-fidelity user experience, while leveraging the best-in-class green computing, manageability and security benefits of the world's fastest Wyse ThinOS zero framework:
Virus immunity - no published APIs or well-known ports to attack, and no local disk drive
Instant-on - world's fastest zero-to-multimedia RemoteFX thin client (from power-on to rich media apps in seconds)
Zero touch management - automatic self-management of the very low footprint Wyse zero framework
Powerful - ample processing power to deliver rich media applications via RemoteFX with ease
"With educational organizations and other businesses struggling under the weight of PC management and the near constant threat of malware attacks, the Wyse R10L with RemoteFX automates desktop management while greatly minimizing security concerns," said Eric Jeanes, Assistant Director, Infrastructure Operations at the University of Arizona. "The R10L provides us a reliable, high-performing solution with unprecedented security."
"Wyse has been a Microsoft Windows Embedded Gold partner for some time, and we are proud of our strong working relationship with Microsoft," said Ricardo Antuna, Senior Vice President, Product Management, Business Development and Alliances at Wyse. "As the first company to introduce this offering, we are pleased to enable our customers to take advantage of the rich user experience, optimized security, performance, connectivity and simplicity of the Wyse R10L, based on the ultra-fast Wyse ThinOS zero framework certified to deliver the full promise of Microsoft RemoteFX."
The Wyse R10L is available now and for more information, please see http://www.wyse.com/products/hardware/thinclients/R10L/
About Wyse Technology
Wyse Technology is the global leader in Cloud Client Computing. The Wyse portfolio includes industry-leading thin, zero and cloud PC client solutions with advanced management, desktop virtualization and cloud software supporting desktops, laptops and next generation mobile devices. Cloud client computing replaces the outdated computing model of the unsecure, unreliable, energy-intensive and expensive PC, all while delivering lower TCO and a superior user experience. Wyse has shipped more than 20 million units and has over 200 million people interacting with their products each day, enabling the leading private, public, hybrid, and government cloud implementations worldwide. Wyse partners with industry-leading IT vendors, including Cisco®, Citrix®, IBM®, Microsoft, and VMware® as well as globally-recognized distribution and service partners. Wyse is headquartered in San Jose, California, U.S.A., with offices worldwide.
For more information, visit the Wyse website at http://www.wyse.com or call 1-800-GET-WYSE.
* All brands and names mentioned herein are trademarks of their respective holders.
Add to Digg Bookmark with del.icio.us Add to Newsvine
Media Contact:
Allison Darin
408-473-1223
adarin@wyse.com


Copyright @ Marketwire
Page: 1
Related Keywords:
Thin, Cloud, Zero, Cloud Client Computing, Software, Wyse, Client, Desktop, Mobile, Virtualization, USA, Marketwire, , Gold, Environmental Technology, Green Technology, Business, Other,
---