Wyse Helps European Organizations Embrace Virtual Desktops in Rapid Shift Into Post-PC Era
Virtual Desktop Deployments Accelerate as Customers Benefit From Lower TCO, Higher Security and Greener IT
(October 25, 2011)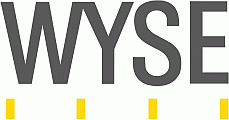 BARCELONA, SPAIN and SAN JOSE, CA -- (Marketwire) -- 10/25/11 -- Today at Citrix Synergy™ Barcelona 2011, Wyse Technology, the global leader in cloud client computing, reported how more European organizations of all sizes are progressing into the post-PC era through Wyse solutions that take full advantage of Citrix desktop virtualization technology. Wyse is showing its latest solutions at booth #202 next to the main Citrix booth in the Solutions Expo.
Mark Jordan, vice president EMEA, Wyse Technology, said: "Our customers are really benefiting from how our two organizations have worked together for so long on constantly improving and extending desktop virtualization. A landmark for Wyse is our Xenith zero clients and how they optimize Citrix HDX features to deliver unbeatable performance, security and management benefits. So it is no surprise that Wyse cloud client computing with Citrix is helping to bring a wave of organizations into the post-PC era."
"Desktop virtualization is rapidly being adopted by organizations of all sizes, giving them the benefits of security, flexibility and cost-savings by delivering desktops and applications as a centralized service. By leveraging solutions like Wyse zero clients that are optimized for Citrix HDX technology and just plug and play with their XenDesktop infrastructure, end users are assured a rich high-definition experience for their desktops and apps," said Kevin Strohmeyer, director of product marketing, Enterprise Desktops and Applications at Citrix.
In the last 12 months, a wide range of European organizations have started, successfully progressed and completed their implementation of new virtual desktop infrastructure with Wyse.
The world famous Salvation Army of UK and Ireland will be rolling out a new virtual desktop infrastructure using Citrix XenDesktop and Wyse Xenith zero clients, delivering a superior end user experience and helping to reduce IT management and support costs.
Martyn Croft, CIO, The Salvation Army of UK and Ireland is speaking at Citrix Synergy Barcelona. He said of the new plans: "The doors really opened when we saw how the combination of Wyse Xenith zero clients and Citrix XenDesktop maximised the benefits of HDX technology."
Through the IT services provider GIE Mutua, two leading private French banks Banque Federale mutualiste and Banque Francaise are benefitting from 300 Wyse Xeniths now deployed in their back office operations.
Thierry Govelet, Infrastructure Manager, GIE Mutua Services said: "Our clients wanted a much easier to manage desktop environment while ensuring the highest quality of experience for its end users. Wyse Xenith zero clients optimized for Citrix HDX are realizing this ambition and supporting these critical banking operations."
Following its merger between BPH Bank and GE Money Bank in Poland, Bank BPH S.A. is unifying its desktop infrastructure using Wyse Xenith zero clients and Citrix XenApp. Bank BPH S.A. is part of GE Capital, the global finance unit of General Electric, which provides a wide array of products and services to consumers.
Waldemar Sadkowski, CTO, Bank BPH S.A., GE Capital Group said: "We're very happy with how the new Wyse Xenith zero client infrastructure is supporting the merger of our businesses. Virtual applications are inherently more secure than alternative systems and an ideal solution for banking operations."
The Priory Federation of Academies is one of the largest in England with four separate academies in Lincoln and Grantham. The federation has an ambitious multi-year programme to replace most PCs with Wyse thin clients running in a Citrix environment to make teaching and learning with computers easier and more convenient.
As Antony Samson, assistant head teacher, Priory Witham Academy, said: "Our goal is to get as close as possible to 100 percent Wyse thin clients because of the immediate benefits we've already seen in the classrooms and the school as a whole. The universal response from children and teachers is how much faster and responsive the thin clients are to use compared to the slow start-up time and inconsistent performance of the PCs. Wyse and their technology will be critical to how the schools in the Priory Federation intend to harness ICT to support great teaching and learning."
About Wyse Technology
Wyse Technology is the global leader in Cloud Client Computing. Wyse portfolio includes industry-leading thin, zero and cloud PC client solutions with advanced management, desktop virtualization and cloud software supporting desktops, laptops and next generation mobile devices. Cloud client computing replaces the outdated computing model of the unsecure, unreliable, energy-intensive and expensive PC, all while delivering lower TCO and a superior user experience. Wyse has shipped more than 20 million units and has over 200 million people interacting with their products each day, enabling the leading private, public, and hybrid and government cloud implementations worldwide. Wyse partners with industry-leading IT vendors, including Cisco®, Citrix®, IBM®, Microsoft, and VMware® as well as globally-recognized distribution and service partners. Wyse is headquartered in San Jose, California, U.S.A., with offices worldwide. More information can be found at www.wyse.com.
Add to Digg Bookmark with del.icio.us Add to Newsvine
Media Contact:
Allison Darin
408-473-1223
[email protected]


Copyright @ Marketwire
Page: 1
Related Keywords:
Thin, Cloud, Zero, Applications,Finance,Sales & Marketing,Security,Computer Technology,Business Issues,Mobile Devices,Notebook/Laptops,IT Management,Finance,Management,Finance/Accounting,CTO/CIO,Finance/Accounting,Poland,England,Ireland,USA,Jordan,Spain,Marketwire, ,Military,england,Children,Teachers,
---