Wyse Extends Its Leadership in Healthcare Industry With Innovative Security Solutions Around Strong Authentication and Single Sign-On for Roaming Virtual Desktops
Wyse Cloud Client Computing Solutions Support Imprivata No Click Access(TM) for Citrix XenDesktop, Citrix XenApp and VMware View(TM) Virtual Desktops
(May 01, 2012)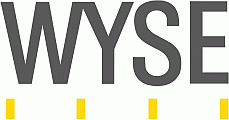 SAN JOSE, CA -- (Marketwire) -- 05/01/12 -- Wyse Technology, the global leader in cloud client computing, today announced the native integration of Imprivata OneSign to provide No Click Access™ with Wyse thin and zero clients, including Wyse Xenith, Wyse P20 (announced December 2011) and all Wyse industry-leading ThinOS-based thin clients. This integration delivers the industry's first native, strong authentication and single sign-on for Wyse devices utilizing Citrix XenDesktop®, Citrix XenApp™ and VMware View™ virtual desktop infrastructures. Healthcare providers can now securely roam between desktop locations and access key applications and data in seconds, with just the tap of a badge.
The highly mobile nature of healthcare provision requires care providers to continually have to sign on and off of workstations as they move between in patient rooms, nursing stations and physician lounges. By providing a natively integrated solution, Imprivata and Wyse are streamlining health care workflows that enhance patient care delivery while gaining the increased security, ongoing cost savings, and ease of use and management advantages of a secure Wyse ThinOS-based thin client as the end point. Care provider benefits include:
A simple tap of a smart card or ID proximity badge for fast, secure No Click Access to EMR, PACS and CPOE applications through XenDesktop and View sessions
Instant access to their personal virtual desktop from Wyse thin and zero clients
Simplified transaction authentication for order signing, document signing or ePrescribing with the tap of a badge.
Implementing Imprivata No Click Access authentication and Wyse's instant virtual desktop access is a powerful solution for healthcare organizations, where speed, simplicity, and high security are paramount.
Wyse Xenith - The industry's top-selling next-generation zero client for Citrix HDX™ and Citrix XenDesktop, delivers ultimate performance, security and simplicity. With zero configuration and management, your Citrix XenDesktop server configures Xenith out-of-the-box to your preferences for secure plug-and-play speed and ease of use.
Wyse P20 - A zero client for VMware View providing fast, one-tap automated "single sign-on" virtual desktop access with strong user authentication. With Teradici PCoIP firmware available on the Wyse P20, this strong user authentication is now as simple as a single tap of a user smart card on an attached Imprivata-supported authentication device.
Wyse ThinOS - This super-fast, purpose-built thin computing OS boots up in seconds, updates itself automatically and delivers simple, scalable administration to eliminate time-consuming maintenance tasks related to configuration, management and updates. With an unpublished API and no attack surface, Wyse ThinOS is immune to malware and viruses that make other operating systems vulnerable to attack.
As a member of the Imprivata Developer Program (IDP), Wyse is using the OneSign ProveID WebAPI to integrate strong authentication and single sign-on natively on the firmware of the Wyse ThinOS and zero clients. This native integration optimizes the user's workflow by enabling No Click Access™ with the tap of a badge, removing login screens and providing the fastest possible access to the user's smooth roaming XenDesktop or View session.
Availability:
No Click Access™ on Wyse thin and zero clients, including Wyse Xenith, Wyse P20 and all Wyse ThinOS-based thin clients is available immediately.
Supporting Quotes:
"Secure streamlined access is critical for healthcare organizations that want to provide the best possible user experience for healthcare workers. Our customers are seeing real productivity improvements in clinician workflows as a result of the OneSign No Click Access to Citrix XenDesktop via Wyse thin clients that was introduced last year. Smooth roaming on zero clients is set to exceed expectations."
-Ed Rodriguez, Director, Sales, Citrix
"Nowhere is the demand for No Click Access™ to roaming desktops greater than within healthcare organizations, where uniquely mobile workforces require fast and secure access to patient information at endpoint devices in any location. The integration of No Click Access with Wyse thin and zero clients for Citrix XenDesktop, XenApp and VMware View Virtual Desktops delivers a powerful workflow boost to care providers."
-Ed Gaudet, Chief Marketing Officer, Imprivata
"Our healthcare customers are looking for integrated technology solutions that will increase productivity and reduce costs while meeting strict government regulations. No Click Access on Wyse thin and zero clients will help us provide a secure and flexible end-to-end solution that healthcare organizations demand."
-Michael P. Riley, Director, Business Development - Healthcare, MCPc, Inc.
"The use of No Click Access with Wyse thin and zero clients with a VMware View™ Point of Care solution enables healthcare organizations of all sizes to improve the quality, cost and delivery of patient care by expediting the time it takes for caregivers to access patient care applications and data. We are pleased to be working with Wyse to develop agile and secure cloud computing environments, which are well-suited for the healthcare industry."
-Vittorio Viarengo, Vice President, End-User Computing, VMware
"Wyse zero clients have been helping healthcare organizations improve patient care, while saving millions of dollars in hardware and energy costs and staff time. Our partnership with Imprivata will further extend these benefits by further simplifying access to virtual desktops and applications, improving the quality of patient care and staff productivity."
-Ricardo Antuna, Product Management, Business Development and Alliances, Wyse
About Wyse Technology:
Wyse Technology is the global leader in Cloud Client Computing. The Wyse portfolio includes industry-leading thin, zero and cloud PC client solutions with advanced management, desktop virtualization and cloud software supporting desktops, laptops and next generation mobile devices. Cloud client computing replaces the outdated computing model of the unsecure, unreliable, energy-intensive and expensive PC, all while delivering lower TCO and a superior user experience. Wyse has shipped more than 20 million units and has over 200 million people interacting with their products each day, enabling the leading private, public, hybrid and government cloud implementations worldwide. Wyse partners with industry-leading IT vendors, including Cisco®, Citrix®, IBM®, Microsoft, and VMware® as well as globally-recognized distribution and service partners. Wyse is headquartered in San Jose, California, U.S.A., with offices worldwide. For more information, visit the Wyse website at http://www.wyse.com or call 1-800-GET-WYSE.
VMware and VMware View are registered trademarks and/or trademarks of VMware, Inc. in the United States and/or other jurisdictions. The use of the word "partner" or "partnership" does not imply a legal partnership relationship between VMware and any other company.
Add to Digg Bookmark with del.icio.us Add to Newsvine
Media Contact:
Allison Darin
408-473-1223
adarin@wyse.com


Copyright @ Marketwire
Page: 1
Related Keywords:
Thin, Cloud, Zero, Cloud Client Computing, Software, Wyse, Client, Desktop, Mobile, Virtualization, USA, Marketwire, Inc., , healthcare, Surgery, Physician, Medical, Computer Science, Business, Other, Medical Professionals,
---