Wyse Delivers Desktop Virtualization for Public & Private Sectors With CAPEX and OPEX Savings and Superior Performance
Wyse's New Cloud Software Proves Less Is More, Delivering Revolutionary Benefits in Security, Speed and Scalability
(January 31, 2012)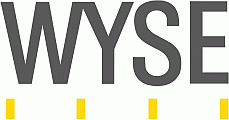 SAN JOSE, CA -- (Marketwire) -- 01/31/12 -- Wyse Technology, the global leader in cloud client computing, today announced the availability of Wyse WSM™ 4.0 desktop virtualization solution. WSM transforms the concept of PC virtualization and management and elevates virtual PC computing to its ultimate level of performance, security, and manageability by eliminating the PC's local hard disk drive in favor of a more effective way of delivering and managing PC software over the network. This simple yet powerful concept works for a few or many thousand diskless PCs, making them "virtualized cloud PCs."
For years IT departments in companies large and small have struggled with "the PC problem" -- the constant, tedious resource, expense, and time drag imposed by the proliferation of individually configured, managed, and maintained PCs sitting on every employee's desk. With WSM, Wyse has solved the PC management problem with the ultimate solution -- delivering exactly the right software to the PC from the network instead of a local hard disk, in real-time, creating the high-powered PC that's not a PC.
"In a tough economy, only a limited number of organizations are willing to sign up for a complete rip and replace of their existing PC infrastructure," according to Mark Bowker, Senior Analyst with Enterprise Strategy Group. "By creating virtual PCs from existing PCs, Wyse has delivered the benefits of virtualization to organizations while doing so in a strategic and economic manner."
"For many, the traditional approach of trying to secure and manage PC hard disk drives simply doesn't scale, or can't be done with certainty that all devices were fully up to date, so we threw out that approach to create WSM," according to Param Desai, Senior Director, Product Management at Wyse. "The amount of care and time required to tend to the PC OS, applications, security, data management and storage has simply become too complex. WSM virtually eliminates this complexity with a solution that combines the power and end-user demand for PCs with the simplified management and security of the private cloud."
Wyse WSM product benefits
Enterprise class, highly scalable software management solution that helps reduce overall cost to deploy and manage client PCs. A single WSM server can manage and deliver OS images and application software in real-time to up to 100,000 cloud PCs (and diskless traditional PCs) across up to 10,000 sites.
Roll out OS or application patches, or entire new applications instantly, knowing all devices have the update.
Frees up datacenter resources.
Absolutely identical PC experience for even the most demanding applications. No additional training needed for end users.
Complements VDI scenarios, enabling specific applications to execute on the desktop that don't perform well on the VDI infrastructure.
Network friendly. WSM's network bandwidth optimization feature allows you to specify the amount of bandwidth to be used for communications between the master server at headquarters and high-availability WSM appliances at branch offices.
WSM fits right in with your enterprise IT management tiers through role based access levels of management capability.
Reduces troubleshooting time and effort with enhanced monitoring via web-based dashboard.
Deploy new branch offices in hours instead of days. Remote office quick start feature allows a remote office WSM appliance to automatically receive and deploy software patches in minutes from the central WSM server.
Save up-front CAPEX costs. Cloud storage becomes more efficient, so less is needed. Fully leverages existing legacy PC hardware investments -- no need to physically remove PC hard disk drives -- with WSM, they're ignored. Or simply procure WSM-ready cloud PCs from Wyse.
Customers large and small praise Wyse WSM
Wyse customer H&R Block was a recipient of CIO Magazine's prestigious CIO 100 award this year for their implementation based on WSM. H&R Block had been spending $15 million to $20 million per year on PCs with a lifecycle of 3-4 years. By shifting from traditional PCs to diskless cloud PCs managed by Wyse WSM, the company expects to save $10 million to $15 million in hardware expenses while also making it easier to provision temporary employees hired for tax season.
The Loveland Public Library in Loveland, Colorado, recently embarked on an ambitious renovation project, adding nearly 25,000 square feet to its 32,000 of public space. As part of the project, the library planned a much-needed expansion of its computing resources. The new plans specified almost 140 Windows 7 PCs for public use -- but no additional budget for technical support.
Shane Adamson, IT manager at Loveland Public Library, knew right away that he and his one technician could not possibly support that many PCs -- at least, not the way they were supporting the existing machines. "We had to physically touch each PC to maintain it or implement software updates, and that took about two hours per machine," Adamson explains. "To support four times as many PCs, we'd have to do something completely different."
Instead Adamson went with Wyse WSM software and Wyse cloud PCs. In doing so, they quadrupled the number of computers, from 37 to 140, without increasing staff. They also were able to slash per-device maintenance time and increase uptime. Adamson estimates that if the library had just extended its previous solution, adding more than 100 PCs, the team would need to spend 140 hours a week -- a total of 3-4 full time employees, at $14/hour -- to manage its new PCs.
In Montrouge, France, the city council has equipped primary classes with interactive boards via WSM technology. In doing so, they are providing a new and reliable education service to their teachers and students; one that has been widely adopted.
According to Olivier Szendy, CIO for the City Council of Montrouge: "Our WSM implementation resulted in a very positive and highly reliable solution for our teaching staff. The teachers simply turn on the projector and Wyse cloud PC and it works! Moreover, WSM ensures that the resulting software at each desktop is the originally defined version and configuration."
The municipality of Gjesdal, a mountain district on the west coast of Norway, has one of Norway's youngest populations. As such, the municipality has a strong focus on the well-being of children and their educational environment. To that end, the municipality has recently deployed a solution centered on Wyse WSM software encompassing approximately 750 seats running Windows 7. As part of its new implementation, the IT team at Gjesdal unleashed dozens of its teenage students to perform a one-hour stress test. The students ran 120 cloud PCs simultaneously, including checklist items, streaming a great deal of multimedia, and lots of multitasking. All of it performed perfectly without any interruptions.
"This was one of the more interesting stress-tests I've been involved in, but there's no substitute for having tech-savvy teenagers take the Wyse WSM solution for a test drive," according to Atle Løvdal, IT Consultant at EDB Ergogroup working with Gjesdal. "In fact the IT manager at Gjesdal was so satisfied with the performance that he bought us a cake!"
Ed Tech Magazine recently reviewed Wyse cloud PCs and Wyse WSM software, writing: "The Wyse cloud PC makes a compelling economic choice for an IT department, especially in terms of per-unit cost and TCO."
As the easiest way to power, manage and secure PCs across an enterprise, WSM represents the next step in simplifying and scaling enterprise-class PC management, and it's only from Wyse.
Pricing and Availability
With WSM 4.0, Wyse has reduced the cost of the overall solution that makes desktop virtualization a cost effective and viable alternative to PCs. Wyse has also introduced solution bundles for desktop and mobile users in the education vertical. These bundles include all needed client hardware, WSM software and 1 year maintenance for one low price comparable to a PC.
For more information on WSM, please visit, http://www.wyse.com/products/software/wsm/
About Wyse Technology
Wyse Technology is the global leader in Cloud Client Computing. The Wyse portfolio includes industry-leading thin, zero and cloud PC client solutions with advanced management, desktop virtualization and cloud software supporting desktops, laptops and next generation mobile devices. Cloud client computing replaces the outdated computing model of the unsecure, unreliable, energy-intensive and expensive PC, all while delivering lower TCO and a superior user experience. Wyse has shipped more than 20 million units and has over 200 million people interacting with their products each day, enabling the leading private, public, hybrid and government cloud implementations worldwide. Wyse partners with industry-leading IT vendors, including Cisco®, Citrix®, IBM®, Microsoft, and VMware® as well as globally-recognized distribution and service partners. Wyse is headquartered in San Jose, California, U.S.A., with offices worldwide. For more information, visit the Wyse website at http://www.wyse.com or call 1-800-GET-WYSE.
Add to Digg Bookmark with del.icio.us Add to Newsvine
Media Contact:
Allison Darin
408-473-1223
adarin@wyse.com


Copyright @ Marketwire
Page: 1
Related Keywords:
Thin, Cloud, Zero, Cloud Client Computing, Software, Wyse, Client, Desktop, Mobile, Virtualization, Broadcast, Management, Streaming, Computers/Peripherals, Data Management, Network (LAN), Internet Media, OS (Operating System), Storage, France, USA, Marketwire, , Appliances, Application Software, Children, Teachers,
---