Wyse Delivers Cost-Effective and Powerful Virtual Desktops for Small and Medium Businesses With Citrix VDI-in-a-Box
Wyse Cloud Client Computing Is a Natural Fit for SMBs
(May 10, 2012)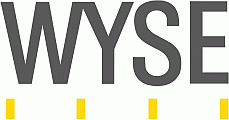 SAN JOSE, CA -- (Marketwire) -- 05/10/12 -- Wyse Technology, the global leader in cloud client computing, today announced its entire* comprehensive portfolio of Citrix Ready® and Citrix HDX Ready verified thin clients are also verified for Citrix VDI-in-a-Box™. This ultra-low-cost complete virtual desktop solution makes it easier than ever for small and medium-sized businesses to realize the transformative benefits of desktop virtualization.
Unlike other low-cost VDI solutions that require lock-in to proprietary and non-scalable solutions to reduce costs, the combined Wyse and Citrix VDI-in-a-Box solution provides the functionality required to provide a rich user experience and ensure a scalable solution SMBs can grow with. Wyse's new solutions:
Remove complexity and costs - VDI-in-a-Box provides built-in high-availability and eliminates over 60 percent of traditional VDI infrastructure -- including management servers and shared storage (SANs) -- by creating a grid of off-the-shelf servers using local storage. Coupled with Wyse devices, VDI-in-a-Box eliminates the multiple moving parts and expensive shared storage usually required to provide a consistent, scalable, and highly-available virtual desktop environment.


High fidelity, rich user experience - Leveraging Citrix HDX technology, which provides a high-definition user experience for any application, device or network, Wyse and Citrix VDI-in-a-Box deliver better multimedia, USB support, multi-monitor handling and future-proofing that proprietary hardware-only clients can't provide. HDX technology with Wyse thin clients provide network and performance optimizations to deliver the best user experience over any network including low-bandwidth and high-latency WAN connections.


As an industry-leader, Wyse partners with other leading IT vendors companies to ensure its products are compatible with their offerings. For instance, Wyse's thin clients are compatible with Dell's Desktop Virtualization Solutions Simplified Appliance which streamlines deployment and management of virtual desktops with an integrated and preconfigured Dell server with Citrix VDI-in-a-Box.
"SMBs told us they want VDI clients with flexibility, multiprotocol support, and no management or security issues to deal with, not a toy they'll throw away in a year," said Jeff McNaught, Chief Marketing and Strategy Officer at Wyse Technology. "Coupled with Citrix VDI-in-a-Box, our thin clients jointly deliver the best in class, most affordable VDI solution for SMBs."
"SMBs are looking to adopt desktop virtualization for the same reasons large enterprises are, to enable anywhere, anytime access to desktops, applications and data, but they often lack the resources or sufficient budgets for enterprise-class solutions. With VDI-in-a-Box, these customers no longer have to make compromises. Through our Citrix Ready partnership with Wyse, customers will have the confidence that Wyse's full portfolio of thin clients has been verified for VDI-in-a-Box to deliver a powerful virtual desktop user experience at a low cost. Our partnerships with Wyse and Dell are creating highly targeted and affordable end-to-end desktop virtualization solutions for the SMB market," said Krishna Subramanian, vice president of marketing and partner engagement.
"Today's announcement by Wyse enables a broader set of customers to consider deployment of virtual desktops," said Steve Lalla vice president and general manager of the Dell's mobility solutions group. "Dell's DVS solutions, our enterprise capabilities, and Wyse's support for Citrix VDI-in-a-Box provides an attractive option as SMB customers consider deploying desktop virtualization compute models."
Click here for more information about the Wyse C10LE, R10L and R90LW thin clients verified as Citrix Ready and Citrix HDX Ready for Citrix VDI-in-a-Box.
* Excludes Windows CE based thin clients
About Wyse Technology
Wyse Technology is the global leader in Cloud Client Computing. The Wyse portfolio includes industry-leading thin, zero and cloud PC client solutions with advanced management, desktop virtualization and cloud software supporting desktops, laptops and next generation mobile devices. Cloud client computing replaces the outdated computing model of the unsecure, unreliable, energy-intensive and expensive PC, all while delivering lower TCO and a superior user experience. Wyse has shipped more than 20 million units and has over 200 million people interacting with their products each day, enabling the leading private, public, hybrid and government cloud implementations worldwide. Wyse partners with industry-leading IT vendors, including Cisco®, Citrix®, IBM®, Microsoft, and VMware® as well as globally-recognized distribution and service partners. Wyse is headquartered in San Jose, California, U.S.A., with offices worldwide. More information can be found at www.wyse.com or by calling 1-800-GET-WYSE.
Add to Digg Bookmark with del.icio.us Add to Newsvine
Media Contact:
Allison Darin
408-473-1223
[email protected]


Copyright @ Marketwire
Page: 1
Related Keywords:
Thin, Cloud, Zero, Cloud Client Computing, Software, Wyse, Client, Desktop, Mobile, Virtualization, Applications,Sales & Marketing,Storage,Security,Business Issues,Software,Misc,Security,Management,Windows,windows ce,USA,Marketwire, ,IT (Information Technology),Security,Other,
---