Wyse Customers Report Significant Benefits of Cloud Client Computing
VDI Deployments Continue to Grow as Businesses Benefit From Better Management, Lower TCO and Higher Security
(May 08, 2012)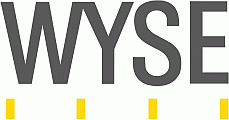 SAN JOSE, CA -- (Marketwire) -- 05/08/12 -- Wyse Technology, the global leader in cloud client computing, today announced ongoing customer momentum of the adoption of Wyse hardware and virtualization software alongside desktop virtualization solutions from Citrix. Wyse is currently exhibiting at Citrix Synergy™ 2012, the premier event on cloud computing, virtualization and networking at Booth #206. Citrix Synergy runs from May 9-11, 2012.
"Citrix and Wyse have been working together to deliver the best technology solutions for IT users for many years now," according to Maryam Alexandrian, Senior Vice President Worldwide Sales and Channels at Wyse Technology. "Across industries such as financial services, healthcare, government, education and many more, both companies strive to improve end user and IT experience through the development of innovative new technologies."
Wyse will be demonstrating its broad range of cloud client computing solutions at Citrix Synergy, including the unveiling of a new solution that will change everything.
Supporting Quotes:
Cancer Research UK is Britain's leading cancer charity and is dedicated to beating cancer through research. The charity is migrating systems to the cloud using the latest Wyse and Citrix technologies to simplify IT management while improving the end user experience for staff in its head office and call centre. As Jane Swindle, IS Service Manager, Cancer Research says:
"The greater efficiencies of a successful, reliable virtual desktop infrastructure means that Cancer Research UK can put IS operational costs back into its life-saving work. Together Wyse and Citrix are enabling us to build and run a virtual desktop infrastructure that's easy and cost effective to manage and will evolve with the charity's needs for the best possible information tools."
John Trujillo, VP of Technology
Pacific Life Insurance Company, Newport Beach, CA
"Pacific Life is embracing the cloud with a focus on business value, capabilities and employee work/life balance issues and virtualization is the key enabler. Our combination of Wyse and Citrix is the key to the company's remote worker strategy and has helped us solve two key problems: how to grow within our current office environment, and how to avoid the cost of having to build a data center."
Brian Gorgas, Vice President of Global Infrastructure Delivery
Chartis Insurance, New York, NY
"It's not often that you can do something that delivers high business value while also making your most valued employees happy. Since we implemented the Citrix and Wyse solution to enable teleworking, people are happier, more productive, and take fewer sick days. Employees have called me out of the blue to thank me for making it possible for them to greet their kids when they get home from school."
Douglas Meade, Director of IT
York County School Division, Yorktown, VA
"Even more so than corporate users, students and teachers need robust access devices and prioritize the ability to work outside school buildings and outside school hours -- and that's exactly the challenge that VDI and Wyse thin clients meet so perfectly."
Mike Grosse, CTO
Sullivan University System, Kentucky
"IT is central to the mission of the school... But like so many universities, we're feeling the economic crunch... I knew that to fully benefit from virtualization, I would need endpoint devices that had no embedded operating system, so that they would simply act as access points for the virtual desktops, without requiring any management of their own."
Robert Dixon, Director of Information Technology
University of Colorado, Boulder, CO
"For me, the fact that we were able to put it on a VDI and access it with Wyse devices means that cloud client computing is powerful enough to meet the needs of most universities, colleges, and companies. VDI has come a long way, and our Wyse thin clients bring it to our users in an elegant, user-friendly, and energy-efficient way."
About Wyse Technology
Wyse Technology is the global leader in Cloud Client Computing. The Wyse portfolio includes industry-leading thin, zero and cloud PC client solutions with advanced management, desktop virtualization and cloud software supporting desktops, laptops and next generation mobile devices. Cloud client computing replaces the outdated computing model of the unsecure, unreliable, energy-intensive and expensive PC, all while delivering lower TCO and a superior user experience. Wyse has shipped more than 20 million units and has over 200 million people interacting with their products each day, enabling the leading private, public, hybrid and government cloud implementations worldwide. Wyse partners with industry-leading IT vendors, including Cisco®, Citrix®, IBM®, Microsoft, and VMware® as well as globally-recognized distribution and service partners. Wyse is headquartered in San Jose, California, U.S.A., with offices worldwide.
For more information, visit the Wyse website at http://www.wyse.com, call 1-800-GET-WYSE, or follow @Wyse
* All brands and names mentioned herein are trademarks of their respective holders.
Add to Digg Bookmark with del.icio.us Add to Newsvine
Media Contact:
Allison Darin
408-473-1223
[email protected]


Copyright @ Marketwire
Page: 1
Related Keywords:
Thin, Cloud, Zero, Cloud Client Computing, Software, Wyse, Client, Desktop, Mobile, Virtualization, Sales,Insurance,Sales & Marketing,Education,Security,Networking,Business Issues,Hardware,Cloud Computing,IT Management,Insurance,infrastructure,Management,Sales,Sales,USA,Marketwire, ,Financial,Life Insurance,Medical,Biology,Cancer,Business,Teachers,
---