Wyse Continues Its Expansion in Africa; Highlights Broadest Ever Portfolio of Cloud Client Computing Solutions Enabling Organizations to Exploit the Benefits of Post-PC Era at IP Expo South Africa 2011
The World Leader in Cloud Client Computing Showcases Latest Developments in Virtualization, Management and Cloud Software Along With the Most Advanced Thin, Zero, Cloud PC Desktop, Mobile Devices and the Market Leading Mobile Cloud App, Wyse PocketCloud
(November 14, 2011)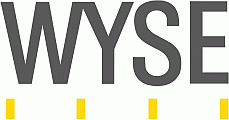 SAN JOSE, CA and JOHANNESBURG, SOUTH AFRICA -- (Marketwire) -- 11/15/11 -- Wyse Technology, the global leader in cloud client computing, today announced its participation in the IP Expo Johannesburg, November 15- 16 at the Sandton Convention Centre, Johannesburg. The Wyse booth will be A6-7 in the Convention Ballroom.
At IP Expo, Wyse Technology will be exhibiting its newest range of management software for managing thin, zero and mobile clients, PCs, cloud PCs and diskless workstations in traditional, cloud and VDI environments. With an increasing number of organizations, from SMBs to large enterprises, adopting desktop virtualization and cloud computing solutions, Wyse will be highlighting its broad portfolio of cost saving and energy efficient products and software designed to facilitate easy, efficient and simplified migration to cloud solutions, thereby ushering in the post PC era.
Visitors to the Wyse booth will be able to witness the world's fastest thin client family in action--the new Wyse Z class running dual screens and rich multimedia applications. Wyse will also be demonstrating the latest version of the Wyse Device Manager (WDM) which offers industry first support for automated instant configuration of Linux and Microsoft Windows Embedded devices, making these devices simpler to deploy and far less costly to own. To emphasise how cloud client computing solutions are rapidly replacing PCs across a variety of organizations, Wyse will also showcase the new budget friendly T50 thin client which delivers business-class virtual desktop performance for smaller organizations.
Highlighting the importance of mobility for Wyse, it will showcase its award winning Wyse PocketCloud app which enables desktop virtualization on Apple iOS and Android tablets.
In addition, David Angwin, Director of Marketing EMEA, Wyse Technology will be presenting at the show. David is a leading spokesperson on cloud client computing, which brings together desktop virtualization, thin and zero client computing, unified communications and green IT, with over 20 years of experience in IT software, hardware and services.
Title: Desktop Virtualization - The value of virtualization in corporate South Africa and cloud computing from a client perspective.
Who: David Angwin, Director of Marketing EMEA, Wyse Technology
When: Tuesday, 15 November, 12:15 PM - 1:00 PM and Wednesday, 16 November, 12:15 PM - 1:00 PM
About Wyse Technology
Wyse Technology is the global leader in Cloud Client Computing. The Wyse portfolio includes industry-leading thin, zero and cloud PC client solutions with advanced management, desktop virtualisation and cloud software supporting desktops, laptops and next generation mobile devices. Cloud client computing replaces the outdated computing model of the unsecure, unreliable, energy-intensive and expensive PC, all while delivering lower TCO and a superior user experience. Wyse has shipped more than 20 million units and has over 200 million people interacting with their products each day, enabling the leading private, public, hybrid and government cloud implementations worldwide. Wyse partners with industry-leading IT vendors, including Cisco®, Citrix®, IBM®, Microsoft, and VMware® as well as globally-recognized distribution and service partners. Wyse is headquartered in San Jose, California, U.S.A., with offices worldwide. More information can be found at http://www.wyse.com or by calling 1-800-GET-WYSE.
Add to Digg Bookmark with del.icio.us Add to Newsvine
Contact:
Allison Darin
408-473-1223
[email protected]


Copyright @ Marketwire
Page: 1
Related Keywords:
Thin, Cloud, Zero, Unix,Linux,Africa,USA,Marketwire, ,Family,
---