Wyse Cloud Client Computing Solutions Recognized for Excellence With 2012 Readers Choice Award From Virtualization Review
Wyse Has Top-Ranked Product in Thin/Zero Client Computing Category for Second Consecutive Year; Wyse Xenith Pro and PocketCloud Recognized as Preferred Products
(January 24, 2012)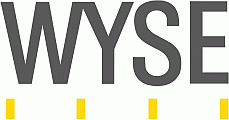 SAN JOSE, CA -- (Marketwire) -- 01/24/12 -- Virtualization Review today announced that cloud client computing products from Wyse Technology have been named Winner and Preferred Products in the 2012 Virtualization Review Readers Choice Awards. Wyse Z90 is Winner in the Thin/Zero Client Computing category, and Wyse Xenith Pro was named Preferred Product. This is the second year in a row that Wyse has received recognition as the winning product in the thin and zero client computing category. Wyse PocketCloud also was named as a Preferred Product in the Virtual PC category. The 2012 Winner and Preferred Product awards are presented to vendors in 14 different categories of products, ranging from desktop and storage virtualization to application virtualization and cloud computing solutions.
The Wyse Z90 was recognized as the winning product in the thin and zero client computing category. The Wyse Z90 is a high-performance Microsoft Windows Embedded thin client for the most demanding virtual desktop environments. The Wyse Z class devices deliver a combination of performance, simplicity, and connectivity never before seen in a thin client. With available dual-core AMD G-series Fusion accelerated processing units, the Wyse Z class is the world's best-performing thin client; able to easily support the most processing-intensive applications including 3D solids modeling, HD graphics simulation, and unified communications. They also include the first SuperSpeed USB 3.0 connectivity in a thin client, enabling the newest peripherals and speeds up to 10 times faster than USB 2.0. With Wyse Z class thin clients, users have more display options than ever before including DisplayPort and DVI.
Wyse Xenith Pro is the industry's first high-performance zero client with Citrix HDX™ technology, fundamentally changing the user experience and economics of desktop computing for office-based workers. Specifically created to maximize the return on investment in Citrix technology, Wyse Xenith represents an entirely new approach to investing in, deploying and supporting intelligent desktop devices. Its efficient design provides significantly better performance than its nearest competitors with a range of powerful time-saving productivity features from instant-on, rapid five second login screen access -- to fast gigabit LAN and optional wireless-n connectivity.
Wyse PocketCloud was named Preferred Product for the Virtual PC category. Wyse PocketCloud gives users complete access to the cloud, PC, Mac, Remote Desktop Services, a Terminal Server, VMware View or virtual machine from Kindle Fire, Android, iPhone and iPad devices. More than 2 million users have downloaded Wyse PocketCloud to date.
Winners were selected based on an email invitation that was sent to Virtualization Review readers in September 2011 to vote on more than 250 products. Responses were collected during a one-week period. A team of editors reviewed the results to ensure that they legitimately came from our readers.
"The Readers Choice Awards reflect the dynamic expansion of the virtualization and cloud computing industries," said Bruce Hoard, editor in chief of Virtualization Review. "These awards serve the dual purpose of recognizing the industry-leading products and by providing users with one comprehensive source of virtualization and cloud computing vendors. Our congratulations go out to Wyse and to all award recipients."
"Wyse continues to innovate and create a diverse set of cloud client computing solutions for forward-thinking organizations wishing to embrace the freedom of the cloud and ditch the burden of PCs. For the second straight year, Virtualization Review readers have recognized Wyse's products as the top thin and zero client computing options, and we are extremely proud to receive these honors," said Jeff McNaught, Chief Marketing and Strategy Officer, Wyse Technology.
To read about Wyse Virtualization Review's 2012 Readers Choice Awards and Buyers Guide visit: http://virtualizationreview.com/articles/2012/01/03/2012-buyers-guide.aspx#Thin
About Virtualization Review
1105 Enterprise Computing Group's Virtualization Review is the independent guide to the products, vendors, issues and technologies transforming IT through virtualization and cloud computing. Virtualization Review is the only print publication specifically targeting those IT executives, directors and administrators on the leading edge of this revolution. Visit our web site for news, analysis, trends, product reviews, roadmaps and best practices on all aspects of IT virtualization including servers, storage, PCs, desktops, applications, management and more. For more information, visit http://virtualizationreview.com.
About Wyse Technology
Wyse Technology is the global leader in Cloud Client Computing. The Wyse portfolio includes industry-leading thin, zero and cloud PC client solutions with advanced management, desktop virtualization and cloud software supporting desktops, laptops and next generation mobile devices. Cloud client computing replaces the outdated computing model of the unsecure, unreliable, energy-intensive and expensive PC, all while delivering lower TCO and a superior user experience. Wyse has shipped more than 20 million units and has over 200 million people interacting with their products each day, enabling the leading private, public, hybrid and government cloud implementations worldwide. Wyse partners with industry-leading IT vendors, including Cisco®, Citrix®, IBM®, Microsoft, and VMware® as well as globally-recognized distribution and service partners. Wyse is headquartered in San Jose, California, U.S.A., with offices worldwide. More information can be found at www.wyse.com or by calling 1-800-GET-WYSE.
Image Available: http://www2.marketwire.com/mw/frame_mw?attachid=1863900
Image Available: http://www2.marketwire.com/mw/frame_mw?attachid=1863906
Image Available: http://www2.marketwire.com/mw/frame_mw?attachid=1863908

Add to Digg Bookmark with del.icio.us Add to Newsvine
Media Contact
Allison Darin
408-473-1223
[email protected]


Copyright @ Marketwire
Page: 1
Related Keywords:
Thin, Cloud, Zero, Cloud Client Computing, Software, Wyse, Client, Desktop, Mobile, Virtualization, Applications, Sales & Marketing, Storage, Computer Technology, Internet, Business Issues, Cloud Computing, Services, Software, Misc, Mobile Devices, Notebook/Laptops, Internet Server Applications, E-mail, Web Servers, Management, Mac, OS9, OSX, USA, Marketwire, , Apple Computer, Internet Technology, Email,
---