Wyse Cloud Client Computing Receives Readers' Choice Awards From Leading Education Publications
(January 04, 2012)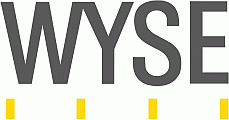 SAN JOSE, CA -- (Marketwire) -- 01/04/12 -- Wyse Technology, the global leader in cloud client computing, today announced that the Wyse Xenith zero client has been named a top technology product for K-12 educators by District Administration and eSchool News. For the second year in a row, a Wyse cloud client solution has been named to District Administration's annual Top 100 Products feature. The December 2011 issue of District Administration highlighted the Wyse Xenith zero client built for Citrix HDX. The Wyse Xenith also received the same recognition in eSchool News Readers' Choice awards appearing in the January 2012 edition.
As education budgets are dwindling and human resources are scarce, schools and universities all over the world are looking for better and more efficient ways to manage their computing resources and rid themselves of the security, sustainability and manageability problems of personal computers. Wyse's complete line of cloud client and virtualization solutions have become the secret weapon in network administrators' arsenal for creating a computing infrastructure with a lower total cost of ownership, improved reliability, simplified management, and enhanced security.
Steve Bradley with Rocklin Unified School District in California comments on the benefits of the Wyse Xenith. "As Network Administrator for a school district that has more than 11,500 students spread out across 17 schools, having a computer infrastructure that is easy to maintain and sustainable is key. We use Wyse Xenith zero clients instead of PCs because they don't have hard drives that will inevitably fail. Before installing Wyse Xenith zero clients in our labs and classrooms, I typically paid about $1,500 for a full-featured desktop computer. Wyse Xenith zero clients cost less than $400, will last us longer than PCs and provide our students and teachers with the enterprise-caliber performance they need. As we continue to update our computer infrastructure across the district, we will be turning to Wyse Xenith to replace PCs."
About Wyse in Education
Wyse provides award-winning thin, zero and cloud PC client solutions to K-12 and higher education schools around the world. With Wyse, schools IT administrators benefit from having a safer computing environment, lower TCO and less maintenance compared to PCs. Schools are able to deploy more computer stations in the classrooms and labs without extra cost. And, students can use a broad range of applications -- just like a PC -- but with more reliability than a PC. Ten of the top 15 universities in the world use Wyse. Minnetonka Public School District received Tech & Learning's Leader of the Year award in 2010 for the widespread use of Wyse thin clients across the district. Wyse was recognized in the District Administration Readers' Choice Top 100 Products in 2010 and 2011, and in eSchool News Readers' Choice awards in 2012. At NECC 2009, ChannelWeb recognized Wyse as one of the top 10 technologies that educators should buy. For more information, visit: http://www.wyse.com/solutions/education/index.asp
About Wyse Technology
Wyse Technology is the global leader in Cloud Client Computing. The Wyse portfolio includes industry-leading thin, zero and cloud PC client solutions with advanced management, desktop virtualization and cloud software supporting desktops, laptops and next generation mobile devices. Cloud client computing replaces the outdated computing model of the unsecure, unreliable, energy-intensive and expensive PC, all while delivering lower TCO and a superior user experience. Wyse has shipped more than 20 million units and has over 200 million people interacting with their products each day, enabling the leading private, public, hybrid, and government cloud implementations worldwide. Wyse partners with industry-leading IT vendors, including Cisco®, Citrix®, IBM®, Microsoft, and VMware® as well as globally-recognized distribution and service partners. Wyse is headquartered in San Jose, California, U.S.A., with offices worldwide.
For more information, visit the Wyse website at http://www.wyse.com or call 1-800-GET-WYSE.
* All brands and names mentioned herein are trademarks of their respective holders.
Image Available: http://www2.marketwire.com/mw/frame_mw?attachid=1837044
Image Available: http://www2.marketwire.com/mw/frame_mw?attachid=1837046

Add to Digg Bookmark with del.icio.us Add to Newsvine
Media Contact:
Allison Darin
408-473-1223
[email protected]


Copyright @ Marketwire
Page: 1
Related Keywords:
Thin, Cloud, Zero, Cloud Client Computing, Software, Wyse, Client, Desktop, Mobile, Virtualization, USA,Marketwire, ,Personal Computers,Teachers,
---