Wyse Cloud Client Computing Advances African Education and Government Sectors, and Delivers Sustainable ICT for All at eLearning Africa
As Lead Sponsor of Africa's Premier ICT for Education & Training Congress, Students Reach for the Clouds and Rely on Wyse's Affordable, Secure, Mobile and Green IT Solutions
(February 16, 2012)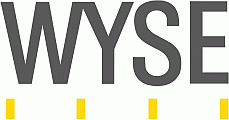 SAN JOSE, CA and COTONOU, BENIN -- (Marketwire) -- 02/16/12 -- Wyse, the global leader in cloud client computing, today announced its platinum sponsorship of the eLearning Africa conference and exhibition for the second year in a row.
eLearning Africa is the largest and most comprehensive event for technology-enhanced education, development and training in Africa and runs from 23rd - 25th May 2012 in Cotonou, Benin, under the patronage of the Government of Benin.
Wyse is committed to helping educational institutions in Africa use advanced cloud client computing solutions to enable schools and colleges to deliver teaching and learning based on reliable, affordable and greener classroom ICT.
Working across the continent with its local technology partners, Wyse has developed and deployed a range of solutions, ideally suited to widen IT access to education and training in Africa. These solutions include entry level shared computing for school IT labs that combine Wyse E01 and E02 zero clients with Microsoft Windows MultiPoint Server 2011; and the Wyse WSM software solution that provides educators with a centrally-managed, scalable one-to-one computing experience for students that scales across classrooms, sites and schools. Both solutions address IT classroom requirements: secure, easy set up, trouble-free for teachers, highly energy efficient compared to a PC, and deliver a great computing experience for both teachers and students.
Tarkan Maner, President and CEO of Wyse Technology, said: "Cloud client computing offers huge opportunities to transform education and training in Africa, opening up and accelerating access to rich eLearning experiences for students of all ages and abilities. This is why supporting eLearning Africa is so important for us as it acts as the premier forum for African governments and educational institutions to advance developments in IT-enhanced teaching and learning for millions of Africans."
Rebecca Stromeyer, Managing Director of ICWE and Founder of eLearning Africa, said: "We are delighted to have Wyse as our Platinum sponsor for the second year running. The support of global players like Wyse enables us to realise our aim of creating the broadest forum for educators, policymakers and providers to debate and showcase the best in ICT for education, training and development."
About Wyse Technology
Wyse Technology is the global leader in cloud client computing. The Wyse portfolio includes industry-leading thin, zero and cloud PC client solutions with advanced management, desktop virtualization and cloud software-supporting desktops, laptops and next-generation mobile devices. Cloud client computing replaces the outdated computing model of the unsecure, unreliable, energy-intensive and expensive PC, all while delivering lower TCO and a superior user experience. Wyse has shipped more than 20 million units and has over 200 million people interacting with their products each day, enabling the leading private, public, hybrid and government cloud implementations worldwide. Wyse partners with industry-leading IT vendors, including Cisco®, Citrix®, IBM®, Microsoft and VMware®, as well as globally recognized distribution and service partners. Wyse is headquartered in San Jose, California, U.S.A., with offices worldwide.
For more information, visit www.wyse.com.
Add to Digg Bookmark with del.icio.us Add to Newsvine
Media Contact:
Allison Darin
408-473-1223
[email protected]


Copyright @ Marketwire
Page: 1
Related Keywords:
Thin, Cloud, Zero, Cloud Client Computing, Software, Wyse, Client, Desktop, Mobile, Virtualization, Africa,USA,Marketwire, ,Teachers,
---