Wyse Changes Everything With Announcement of Xenith 2 Zero Client for Citrix VDI-Based Deployments
Leading Zero Client Improves Performance for VDI Installations Using Citrix Desktop Virtualization Solutions
(May 09, 2012)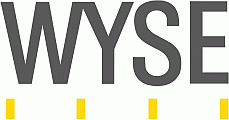 SAN JOSE, CA -- (Marketwire) -- 05/09/12 -- Wyse Technology, the global leader in cloud client computing, today announced the Wyse Xenith 2, based on the ultra-secure Wyse zero framework. This breakthrough zero client was revealed today at Citrix Synergy™ 2012, the premier event on cloud computing, virtualization and networking. Wyse, the leading shipper of fixed and mobile desktop zero clients in the world, will be demonstrating the Xenith 2 at Wyse Booth #206 from May 9-10, 2012.
Following on the success of the Wyse Xenith and Wyse Xenith Pro, the Wyse Xenith 2 is the ideal Citrix zero client solution for both enterprise and SMB organizations. The Wyse Xenith 2 zero client is purpose-built for Citrix XenDesktop® blending the amazing cost benefits of the ARM System-on-Chip (SoC) architecture, with a non-Windows Citrix Receiver compatible client, developed in cooperation with Citrix. Improving on the success of the Xenith, with 30% faster performance and lower power consumption, the result is a super secure, very affordable, true high-fidelity desktop experience. For users requiring a diverse variety of applications, including HD multimedia, the Wyse Xenith 2 delivers a new standard in price and performance in a compact zero client and delivers an unprecedented combination of simplicity, performance and security for office-based workers.
The Wyse Xenith 2 requires no local configuration or management and can offer customers of all sizes a more secure client while helping reduce management and overall client cost. Full AES 128 bit encryption enables encryption of network certificates on the client, which is a truly ironclad level of security. Leveraging the Wyse zero framework, the Wyse Xenith 2 is able to provide a secure, 'instant on' experience for end users -- booting up and logging into a Citrix XenDesktop® in less than 10 seconds. With no exposed APIs and no attack surface, the Wyse Xenith 2 zero client is malware and virus immune, removing client security concerns.
"Wyse Xenith has been a game-changer for us," according to Wes Wright, Chief Technology Officer at Seattle Children's Hospital. "Not only are we saving $6 million in hardware replacement costs, more than $1 million in staff time, and $300,000 per year in energy savings, we also have devices that are faster, more secure and more reliable than anything we had before. With Xenith 2, Wyse is simply adding more appeal to an endpoint device family that makes Citrix XenDesktop a great end-to-end VDI solution."
Like the Wyse Xenith and Wyse Xenith Pro, the Wyse Xenith 2 changes everything, including the economics of desktop computing. Wyse Xenith 2 eliminates the complications of management and security issues associated with traditional client devices, while ensuring an unparalleled high-definition user experience, further lowering the barriers for mainstream adoption of desktop virtualization.
"As customers look to the flexibility of desktop virtualization, Citrix is enabling these enterprises to transform their traditional Windows computing environments into a cloud-like service, delivering anywhere, anytime access to desktops, applications and data. Through collaborative relationships like the one with Wyse, we are further driving down the costs of virtual desktop deployments and accelerating adoption. The Xenith 2 achieves this goal by providing a secure, affordable solution that is optimized to deliver a high-definition virtual desktop experience through Citrix Receiver," said Sumit Dhawan, group vice president and general manager, Receiver and Gateways at Citrix Systems.
"By tightly-integrating with Citrix, we're delivering a zero client that is second to none in performance, security, manageability, and ease of use for this class of VDI endpoint," according to Param Desai, VP, Product Management at Wyse Technology. "All of this plus it is more affordable than ever before."
"Vendors like Wyse continue to push the envelope in zero client technology," according to Bob O'Donnell, Program VP, Clients and Displays at IDC. "The ability to improve device performance while adding additional functionality and reducing cost bodes well for future zero client customers."
Top Product Benefits
Secure. Stateless zero client has zero attack surface for viruses & malware; no local disk and no APIs. Xenith 2 also offers single sign-on and is integrated with Imprivata support. Full AES 128 bit encryption enables encryption of network certificates on the device.
Powerful. The Wyse Xenith 2 includes a Citrix Receiver client and achieves unparalleled user experience, great graphics performance and high fidelity multimedia due to Wyse's innovative performance optimizations for ARM SoC and available only on Xenith 2 and T10. Xenith 2 starts up in 6 seconds.
Affordable. Sets a new level of price / performance.
Easy to manage. Integrated out of the box with XenDesktop management console in addition to also being managed by Wyse Stratus as part of a comprehensive device management from the cloud. Xenith 2 also comes with auto detection of server and configuration and is a completely stateless device, always using the latest zero engine delivered directly from a central configuration file server and the XenDesktop server.
Compact. Requires very little space or none -- includes VESA mount for back of display mounting. Xenith 2 is 30 percent smaller than original Xenith and utilizes only 7 watts in full operation.
Zero-compromise user experience. Network-based QoS ensures quality (HDX multi-stream). Devices offers true 720P 25+ fps HD for wmv and H.264 with HW decoding engines. Dual display with rotation and l-shaped display capabilities. New WAN support with local echo and bandwidth reporting allowing remote and at home users greater flexibility and performance.
Pricing and Availability
The Wyse Xenith 2 will be available soon with an estimated customer price TBD. For more information, please visit: http://www.wyse.com/products/cloud-clients/zero-clients/Xenith2
About Wyse Technology
Wyse Technology is the global leader in Cloud Client Computing. The Wyse portfolio includes industry-leading thin, zero and cloud PC client solutions with advanced management, desktop virtualization and cloud software supporting desktops, laptops and next generation mobile devices. Cloud client computing replaces the outdated computing model of the unsecure, unreliable, energy-intensive and expensive PC, all while delivering lower TCO and a superior user experience. Wyse has shipped more than 20 million units and has over 200 million people interacting with their products each day, enabling the leading private, public, hybrid and government cloud implementations worldwide. Wyse partners with industry-leading IT vendors, including Cisco®, Citrix®, IBM®, Microsoft, and VMware® as well as globally-recognized distribution and service partners. Wyse is headquartered in San Jose, California, U.S.A., with offices worldwide.
For more information, visit the Wyse website at http://www.wyse.com or call 1-800-GET-WYSE.
* All brands and names mentioned herein are trademarks of their respective holders.
Add to Digg Bookmark with del.icio.us Add to Newsvine
Media Contact:
Allison Darin
408-473-1223
[email protected]


Copyright @ Marketwire
Page: 1
Related Keywords:
Thin, Cloud, Zero, Cloud Client Computing, Software, Wyse, Client, Desktop, Mobile, Virtualization, Applications, Security, Networking, Hardware, Cloud Computing, Server Hardware, Server Computers, Displays, Management, USA, Marketwire, , IT (Information Technology), Networking, Security, AES Attendees, Healthcare, Family,
---