Wyse CEO to Discuss Global Trends and Best Practices in Cloud Computing and Security at U.S. Congressional Briefing in Conjunction With the U.S. Congressional High-Tech Caucus
(May 07, 2012)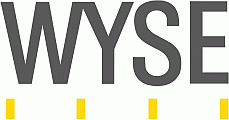 SAN JOSE, CA -- (Marketwire) -- 05/07/12 -- Wyse Technology, the global leader in cloud client computing, today announced that President and CEO Tarkan Maner will deliver a keynote address at a congressional briefing on Cloud Computing - A Primer on Wednesday, May 9th in Washington DC. The briefing is being presented by TechAmerica in conjunction with the U.S. Congressional High-Tech Caucus and will include remarks by U.S. Representative Michael McCaul [R-TX] (Co-Chair) and U.S. Representative Doris Matsui [D-CA] (Co-Chair).
Following the keynote, there will be two distinguished panels of industry experts discussing cyber security, privacy, ECPA, transnational data flow, and government and commercial deployment. The panels will both be moderated by David Rauf, Technology Reporter, Politico.
The panelists include:
Jeff Lush, Federal Chief Technology Officer, Dell
Nick Combs, Federal Chief Technology Officer, EMC
David Mihalchik, Head of Apps Federal, Google
Andras Szakal, Vice President and Chief Technology Officer U.S. Federal, IBM
Chris Niehaus, Director, Office of Civic Innovation, Microsoft Corporation
Dan Burton, Senior Vice President, Global Public Sector, Salesforce.com
Mark Testoni, President of National Security Services, SAP
David Shacochis, Vice President, Global Public Sector, Savvis, A CenturyLink Company
What: Cloud Computing - A Primer
Presented By: TechAmerica and U.S. Congressional High-Tech Caucus
Keynote: Tarkan Maner, President and CEO, Wyse
When: Wednesday, May 9th, 2012 at 3:00 PM - 4:30 PM ET
Where: U.S. Capitol Visitors Center, Room HVC-215
For more information, please go to
http://www.techamerica.org/cloud-computing-briefing-may
About Wyse Technology
Wyse Technology is the global leader in Cloud Client Computing. The Wyse portfolio includes industry-leading thin, zero and cloud PC client solutions with advanced management, desktop virtualization and cloud software supporting desktops, laptops and next generation mobile devices. Cloud client computing replaces the outdated computing model of the unsecure, unreliable, energy-intensive and expensive PC, all while delivering lower TCO and a superior user experience. Wyse has shipped more than 20 million units and has over 200 million people interacting with their products each day, enabling the leading private, public, hybrid and government cloud implementations worldwide. Wyse partners with industry-leading IT vendors, including Cisco®, Citrix®, IBM®, Microsoft, and VMware® as well as globally-recognized distribution and service partners. Wyse is headquartered in San Jose, California, U.S.A., with offices worldwide.
For more information, visit the Wyse website at http://www.wyse.com or call 1-800-GET-WYSE.
* All brands and names mentioned herein are trademarks of their respective holders.
Add to Digg Bookmark with del.icio.us Add to Newsvine
Media Contact:
Allison Darin
408-473-1223
[email protected]


Copyright @ Marketwire
Page: 1
Related Keywords:
Thin, Cloud, Zero, Cloud Client Computing, Software, Wyse, Client, Desktop, Mobile, Virtualization, USA,Marketwire, ,
---