Wyse Announces Private Beta of Cloud-Based Service to Secure and Simplify Corporate Access for Users Across All Devices
Project Stratus Directly Tackles Consumerization of IT Challenges With Intelligent, Integrated and Cross-Platform User and Device Management
(May 08, 2012)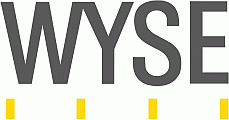 SAN JOSE, CA -- (Marketwire) -- 05/08/12 -- Wyse Technology, the global leader in cloud client computing, today announced the Project Stratus private beta program. Project Stratus provides IT administrators with an intelligent and dynamic cloud-based console to securely manage and enable corporate access to any device, regardless if that device is owned by the company or by the individual. Initial support will focus on securing and provisioning corporate access to smartphones, tablets, thin clients, and zero clients with plans to quickly expand support to additional devices used in the workplace.
Project Stratus delivers a unified console that goes beyond standard device management solutions by providing a complete view of the IT infrastructure serving end-users. The console provides visibility not only into users and their devices, but also into their relationship with the IT ecosystem. The result for IT is valuable insight into usage models, trends, and the means to identify areas of investment to more securely and effectively provide corporate services to end users.
"The biggest challenges to IT in a BYOD world has to do with the securing of corporate access to all devices being used by employees. With Project Stratus, our goal is to eliminate the need to have a separate, silo'ed console for each device type and instead allow IT admins to set an access policy for a user that will apply regardless of what device they are using -- providing for the first time a one-stop shop for device and access management," said Hector Angulo, Product Manager at Wyse.
"For a company such as ours that relies on a distributed and mobile workforce, the means to simplify and secure our mobile devices is very appealing," according to Adam Bari, Managing Director at IPM. "We are very much looking forward to deploying Project Stratus to better manage our mobile computing infrastructure."
Wyse will be showcasing Project Stratus at Citrix Synergy™ 2012 in San Francisco, May 9th - 11th in Wyse Booth #206 at the Moscone Center. Companies interested in taking part of the private beta can sign-up by going to http://www.wyse.com/stratus.
Key features of Project Stratus include:
Simplicity. Streamlined, discoverable interface with user-centric policy management to help automate user access regardless of what device they are using, including easy exception handling -- natural and intuitive management for today's dynamic IT world
TCO Reduction. Cloud-hosted service eliminates costly on-premise servers and enables instant deployment and scaling -- drastically reduces the total cost of operations and ownership
Real-time Analytics. Dynamic and instantly personalized data feeds always present admins with the most relevant insight to help expedite the task at hand -- powerful analytic engine exposes most important activities, events, and trends
Actionable. Pro-active alerts notify admins about compliance violations and other potential issues with option to take contextual actions in-place (i.e. warn user, block, ignore) or automate future mitigation (i.e. automatically approve roaming exception request for all members of 'executive' group)
Time-Saving. User and device pages that provide instant visibility into any managed asset, including who is using the device, what it is interacting with, and any potential performance or security issues in order to expedite issue identification and resolution
Unified Console. Visibility and management of all devices used in the enterprise, with support for smartphones, tablets, thin clients, and zero clients -- one-stop shop for all devices, no more hassle of dealing with many consoles
Security. Enterprise-ready, multi-tenant architecture with fully encrypted communication ensures only you have access to your data
About Wyse Technology
Wyse Technology is the global leader in cloud client computing. The Wyse portfolio includes industry-leading thin, zero and cloud PC client solutions with advanced management, desktop virtualization and cloud software-supporting desktops, laptops and next-generation mobile devices. Cloud client computing replaces the outdated computing model of the unsecure, unreliable, energy-intensive and expensive PC, all while delivering lower TCO and a superior user experience. Wyse has shipped more than 20 million units and has over 200 million people interacting with their products each day, enabling the leading private, public, hybrid and government cloud implementations worldwide. Wyse partners with industry-leading IT vendors, including Cisco®, Citrix®, IBM®, Microsoft and VMware®, as well as globally recognized distribution and service partners. Wyse is headquartered in San Jose, California, U.S.A., with offices worldwide.
For more information, visit the Wyse website at www.wyse.com, call 1-800-GET-WYSE or follow on Twitter @Wyse.
Add to Digg Bookmark with del.icio.us Add to Newsvine
Media Contact:
Allison Darin
408-473-1223
[email protected]


Copyright @ Marketwire
Page: 1
Related Keywords:
Thin, Cloud, Zero, Cloud Client Computing, Software, Wyse, Client, Desktop, Mobile, Virtualization, Digital Media Software,Communications,Smart Phone,Security,Business Issues,Management,USA,Marketwire, ,IT (Information Technology),Security,Other,
---