Worlds Inc. Receives 7th "Virtual Worlds" Patent Related to MMO Architecture
(May 15, 2012)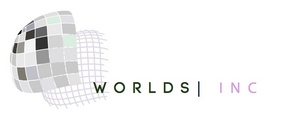 BOSTON, MA -- (Marketwire) -- 05/15/12 -- Worlds Inc. (OTCBB: WDDD) has been issued patent no. 8,161,385 from the U.S. Patent & Trademark Office (USPTO) titled "System and Method for Enabling Users to Interact in a Virtual Space." This is the seventh patent in Worlds' intellectual property (IP) portfolio. The patent relates to computer architecture for three-dimensional graphical multi-user interactive virtual world systems for applications such as 3-D massive multi-player online role-playing games (MMO or MMORPG).
The USPTO issued this allowance after examining a large number of references cited in a prior litigation involving predecessor patents with the same description as the newly issued patent, creating a strong presumption of validity of the claims contained in this new patent.
"Our growing patent portfolio in virtual worlds technologies reaffirms that Worlds has been pushing the envelope for years in numerous areas of architecture for MMO," said Thom Kidrin, Worlds' CEO. "Our growing IP portfolio is a valuable asset for Worlds Inc. and its shareholders and we expect it to grow further as we have additional patent continuations in process."
As was previously announced, Worlds filed a patent infringement lawsuit against Activision Blizzard, Inc., Blizzard Entertainment, Inc. and Activision Publishing, Inc. in the United States District Court for the District of Massachusetts on March 30, 2012. Worlds believes that other parties are infringing on its patents and is working closely with Max L Tribble, lead counsel of Susman Godfrey L.L.P., and other experts to take steps to protect its patents from infringement.
Worlds' patents cover technologies and methods relating to a highly scalable architecture for a 3-D graphical, multi-user, interactive virtual world system. In certain situations, multiple users interact within this virtual world environment, each viewing the virtual world from their own perspective. The virtual world shows avatars representing the other users who are neighbors of the user viewing the virtual world. Worlds' patents include, but are not limited to, the various aspects of the information transmission and processing that allow the users to view in real time where other users and background objects are in relation to their own position as they move about in the virtual space. For full patent details, visit www.USPTO.gov.
This patent is a continuation of US patents 6,219,045, 7,181,690, 7,493,558, 7,945,856, 8,082,501and 8,145,998 issued to Worlds.com (Worlds' prior name) in 2001, 2007, 2008, 2011 and 2012 respectively, and bearing the same title.
This new patent, additional continuance claims in process, and all Worlds' IP remain within Worlds Inc. The company's online operations, software assets and technology platform have been spun off into Worlds Online Inc. (OTCBB: WORX).
About Worlds Inc.:
Worlds Inc. (OTCBB: WDDD) is an intellectual property developer and licensee of patents related to 3D online virtual worlds and interactive communication. Worlds Inc. creates or acquires complementary digital media technologies and patents that broaden the features, versatility and reach of its technology. For more information visit www.worlds.com
Forward Looking Statements
This release contains certain forward-looking statements and information relating to Worlds Online Inc. that are based on the beliefs of Worlds Online management, as well as assumptions made by and information currently available to the Company. Such statements reflect the current views of the Company with respect to future events including estimates and projections about its business based on certain assumptions of its management, including those described in this Release. These statements are not guarantees of future performance and involve risk and uncertainties that are difficult to predict, including, among other factors, changes in demand for the Company's services and products, changes in the economic environment and changes in technology. Additional risk factors are included in the Company's public filings with the SEC. Should one or more of these underlying assumptions prove incorrect, actual results may vary materially from those described herein as "hoped," "anticipated," "believed," "estimated," "preparing," "expected" or words of a similar nature. The Company does not intend to update these forward-looking statements.
Add to Digg Bookmark with del.icio.us Add to Newsvine
CONTACTS:
Investor Relations:
Richard Cooper
Cooper Global Comm.
212 209 7360
Email Contact

Media Relations:
Julie Shepherd
Accentuate PR
815 479 1833
Email Contact


Copyright @ Marketwire
Page: 1
Related Keywords:
patent, mmo, mmorpg, virtual world, avatar, issue, intellectual property, infringement, IP, USPTO, USA, Marketwire, Inc., , Game Technology, Business, Entertainment, Judicial, Other,
---