World Meteorological Organization (WMO) Awards to Sutron a $1.26 Million Tides/Weather Monitoring Project in West Africa
(November 22, 2011)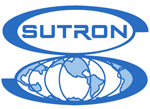 STERLING, VA -- (Marketwire) -- 11/22/11 -- Sutron Corporation (NASDAQ: STRN), a global leader in hydrological, meteorological, and oceanic monitoring products, systems, software and services, announced today that they received from the World Meteorological Organization (WMO) four purchase orders totaling $1,260,765 for the "Supply, Installation, Commissioning, and Maintenance of Tide Gauge Stations and Meteorological Stations for Mauritania, Cape Vert, Senegal and The Gambia under the MARINEMET Project -- Spanish West Africa Countries Cooperation Program."
Marinemet, a four-year (2009-2013) maritime meteorology pilot project includes four African coastal countries: Cape Vert, Mauritania, Senegal and Gambia. The Project's objective is to improve maritime meteorology knowledge and tools used by the meteorological services of these countries, with the intent of transferring knowledge and technology. Once the Project ends, participating countries will be autonomous in monitoring and forecasting maritime meteorology.
The Project is divided into two distinct parts -- 1) Knowledge Transfer and 2) Technology Transfer. Sutron Corporation has been chosen to supply Part 2 which includes Tide Gauges and Automatic Weather Stations.
Station distribution is as follows:
Mauritania - one Tide Station and two Automatic Weather Stations
Cape Vert - two Tide Stations and one Automatic Weather Station
Senegal - two Tide Stations and one Automatic Weather Station
Gambia - one Tide Station
Each Tide Station also includes all components of a complete Automatic Meteorological Station.
AEMET-Spain, in collaboration with the Spanish Ports Authority and Las Palmas University, are also key participants in this Project. The Sutron-provided Tide and Weather Monitoring Stations will transmit real-time data to AEMET, the Spanish Ports Authority and the University to become part of their Port Wave Forecasting Models.
In addition, Sutron will also supply four (4) years of Operation and Maintenance support.
The statements in this press release that relate to future plans, events or performance are "forward-looking statements" within the meaning of the Private Securities Litigation Act of 1995. Forward-looking statements include without limitation any statements regarding our expected future financial position, results of operations, cash flows, financing plans, business strategy, products and services, competitive positions, growth opportunities, plans and objectives of management for future operations, as well as statements that include words such as "anticipate," "if," "believe," "plan," "estimate," "expect," "intend," "may," "should" and other similar expressions are forward-looking statements. All forward-looking statements involve risks, uncertainties and contingencies which may cause actual results, performance, or achievements to differ materially from anticipated results, performance, or achievements. Factors that may cause actual results to differ materially from those in the forward-looking statements include those set forth in our filings with the SEC, including the disclosure under the heading "Business" and "Management's Discussion and Analysis" in the Company's Annual Report on Form 10-K filed on March 31, 2009. We are under no obligation to update or alter our forward-looking statements, whether as a result of new information, future events or otherwise.
Contact:
Patricia Hagerty
(703) 406-2800
Email Contact


Copyright @ Marketwire
Page: 1
Related Keywords:
Sutron Corporation, Africa, Marketwire, , Financial, Meteorology, Business, Other,
---