WizIQ Announces Plugin for Moodle 2.3
(July 11, 2012)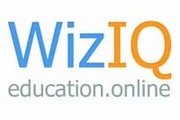 BOSTON, MA -- (Marketwire) -- 07/11/12 -- WizIQ has announced the availability of its updated virtual classroom plugin for the recently released Moodle Version 2.3, one of the first Virtual Classroom plugin available for Moodle 2.3.
Here's a quick summary the WizIQ Virtual Classroom module for Moodle 2.3 which now had enhanced scheduling pages, attendance reports and easily accessed recordings:
Schedule class page
A quick help that opens a popup box is provided for every field item in the interface.
A teacher may choose a time zone of his/her students' geographic location.
An administrator of the website can schedule classes for other teachers of a course.
Attendance report
A user can download class attendance reports in 5 different file formats:
Microsoft Excel
OpenDocument (ODS)
Tab separated values text file
Comma separated values
Unpaged XHTML document
Class recordings
All classes on WizIQ can be recorded. The administrator can then allow students to view the recordings online or download them. Recorded classes capture media sharing (audio/video), desktop sharing, and content sharing within the main portion of the WizIQ Virtual Classroom.
Students can launch a recorded session directly from their Moodle course page.
Chris Dawson, WizIQ instructor and evangelist, wrote on the ZDNet Education blog, "...for my purposes, I consider a virtual classroom an essential tool for extended-day learning, virtual office hours, and a wide variety of student and community engagement activities. In fact, Moodle's compatibility with a vast number of open source and proprietary plugins like WizIQ's virtual classroom, as well as the ability to easily host it myself and use it as the constructivist learning environment it was designed to be, make it a very compelling choice for an LMS."
Learn More or Download the Plugin
About WizIQ
WizIQ is a Chandigarh, India-based company with an office in Boston, MA. WizIQ's online learning and teaching platform connects educators and students through its WizIQ Virtual Classroom technology and courses, with nearly 2 million registered users. WizIQ's teaching tools work from a web browser. WizIQ's tools are unique, they are both personal enough for the individual tutor and scalable enough to meet the needs of universities and major training and teaching organizations.
Add to Digg Bookmark with del.icio.us Add to Newsvine
Media, Press, Advertising, & Marketing Inquiries:
Email: [email protected]
Sales Inquiries:
Email: [email protected]

US
WizIQ, Inc
2 On The Common
PO Box 36
Royalston, MA 01368


Copyright @ Marketwire
Page: 1
Related Keywords:
virtual classroom, e-learning, WizIQ, online learning, Marketwire, Internet Technology, Teachers, Other,
---