Wisconsin Housing Preservation Corporation Goes to the Cloud With Sage ERP Accpac Online
(December 13, 2011)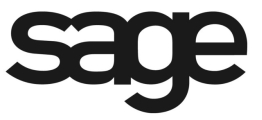 IRVINE, CA -- (Marketwire) -- 12/13/11 -- Sage North America announced today that Wisconsin Housing Preservation Corporation (WHPC) is using Sage ERP Accpac Online, the cloud-based version of the award-winning business management software, as its accounting and distribution software. Sage ERP Accpac Online provides small and midsized businesses with the flexibility of an online ERP with convenient access to accounting and sales and marketing automation.
Founded in 2002, the 501 c3 nonprofit corporation preserves, provides and protects affordable housing for the low and moderate income citizens of the state of Wisconsin, including project-based section 8 housing to tax credits. When the market and government regulations change, so do WHPC's reporting needs. The reporting flexibility of Sage ERP Accpac, as well as the software's ability to meet the organization's changing needs, was the reason WHPC chose its on-premise version a few years ago.
"We have over 100 different properties in Wisconsin that we need to consolidate into one massive financial statement," said Shannon Brown, controller at WHPC. "We also have a high-profile board made up of former bank presidents, who have high expectations for their financial reporting."
Two years ago the server WHPC was using to host their on-premise ERP became defective, so Brown began looking for a new solution. The corporation's priorities were to find a solution the team could trust not to crash at critical moments and to obtain long-term savings on hardware costs.
"The cost to replace all the servers was astronomical so I started looking at online solutions," said Brown. "We honed in on the stability of the platform and the ease of access because our information needed to be there and it needed to be secure."
The nonprofit opted for the cloud-based Sage ERP Accpac Online because it didn't require an expensive server and it provided security and mobile access to essential information. The move from on-premise to cloud-based software made complete sense for WHPC.
"I wanted to outsource some of the IT and hardware headaches so I could concentrate more appropriately on the financial aspects of the business," said Brown. "Going online made so much sense for us. We're a small company so even though we handle large projects we don't have a big staff. We don't have a need for a specialized IT person on staff. Additionally, the intense Wisconsin winters force us to work from home many days, which makes Sage ERP Accpac Online perfect for us."
"Sage ERP is designed to grow with businesses as their needs change," commented Erik Kaas, VP of Product management for Sage ERP. "With Sage ERP Accpac Online, we offer seamless migration of data from online to on-premises and vice-versa, providing customers with the unique choice of deployment option that best meets their needs."
"We've been so successful that I can't imagine going back to an on-premises deployment," said Brown. "Our company is always changing and evolving so I wouldn't rule it out completely, but I really don't see that happening in the next five to ten years. I'm now looking for Web-based solutions for all my needs. Online services give us flexibility as our business changes."
As one of the largest selections of scalable, integrated ERP software solutions available, the Sage ERP portfolio includes Sage ERP Accpac, Sage ERP Accpac Online, Sage ERP MAS, Sage ERP MAS 90 Online and Sage ERP X3. Sage offers businesses the freedom to choose the best ERP deployment for their specific needs, providing the necessary tools to help businesses select, plan, and implement their ideal mix of solutions.
About WHPC
WHPC was created in 2002 and its sole mission is to preserve affordable housing in Wisconsin. The organization acquires & manages low income housing, including project-based section 8 housing to tax credits. Affordable housing for WHPC means any housing with tenant income restrictions, serving very low-, low- and moderate-income persons. WHPC is a 501 c3 not-for-profit corporation registered in the State of Wisconsin.
About Sage
Sage is a leading global supplier of business management software and services for small and midsized businesses. The Sage Group plc, formed in 1981, was floated on the London Stock Exchange in 1989 and now employs more than 12,300 people and supports more than 6 million customers worldwide. For more information about Sage in North America, please visit the company website at www.SageNorthAmerica.com. Follow Sage North America on Facebook, www.facebook.com/SageNorthAmerica, and Twitter, http://twitter.com/sagenamerica.
© 2011 Sage Software, Inc. All rights reserved. Sage, the Sage logos, and the Sage product and service names mentioned herein are registered trademarks or trademarks of Sage Software, Inc. or its affiliated entities. All other trademarks are the property of their respective owners.
Press Contact:
Melody Chalaban
Sage
949-754-3503
[email protected]


Copyright @ Marketwire
Page: 1
Related Keywords:
ERP, non-profit, accounting, software, Sales,Marketing,Sales & Marketing,Security,Business Issues,Hardware,Law & Regulations,Management,Finance/Accounting,Sales,Finance/Accounting,Sales,Marketwire, Inc., ,Financial,Business,Other,
---