Winners Announced for Arizona Technology Council's 2011 Governor's Celebration of Innovation
Annual Event Spotlights How Innovations in Science, Technology, Engineering and Math (STEM) Are Applied by Arizona's Technology Sector and Help Build a Sustainable Economy for the Future
(November 18, 2011)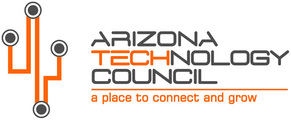 PHOENIX, AZ -- (Marketwire) -- 11/18/11 -- During a prestigious gala at the Phoenix Convention Center that honors the state's best and brightest innovators, the Arizona Technology Council, in partnership with the Arizona Commerce Authority, announced winners for the 2011 Governor's Celebration of Innovation (GCOI) awards. This year's event, with the theme of "Arizona Rising," featured a Technology Showcase with over 50 booths, providing an extraordinary opportunity for award finalists and sponsors to discuss and demonstrate their exceptional products and services to the over one thousand attendees.
"This year's GCOI winners were recognized for their prestigious technology achievements and innovations that have the power to transform our state and build a sustainable economy with jobs that typically pay significantly higher than average wages," said Steven G. Zylstra, president and CEO of the Arizona Technology Council. "We are proud that these exceptional companies and the individuals they employ with creative minds are members of our community and congratulate them on these well-deserved awards."
The winners and finalists were selected by a committee independent of the Council. Committee members included: Dr. Carol Baskin, Science Foundation Arizona; Hunter Bennett, OneNeck IT Services; James Goulka, ATIF (Arizona Technology Investment Forum); Dr. Mani Janakiram, Intel Corporation.; Ravi Kichloo, Avnet Inc.; Gordon McConnell, ASU Knowledge Enterprise Development; and Bob Witwer, Honeywell Aerospace.
"This celebration highlights the innovators in science and technology making a critical impact on the economic future of Arizona," said Don Cardon, president and CEO of the Arizona Commerce Authority. "I congratulate the winners and the deserving finalists -- each of whom help give Arizona a competitive edge as a global leader in science and technology."
The winners in their respective categories are:
Company Award Winners:
Chairman Award Winner:
Justin Williams, Founder of StartupTucson.com, CEO at DLJ Group Inc., founder at Selectioneering, and former director, Tucson Regional Office at Arizona Technology Council. The Chairman's Award is given once each year to an individual who has demonstrated exemplary passion, vision, and action in support of the Council. Williams, not only opened the Council's first Tucson office, he achieved a 500% membership growth in Southern Arizona. He was also instrumental in the creation of several key events that have driven awareness and action in the region, including "StartupWeekend Tucson" that challenged more than 100 people to create a viable, sustainable business in just 54 hours.
Previously announced winners that were also honored at the event include:
Individual Award Winners:
OneNeck IT Services People's Choice Lifetime Achievement Award: Roy Vallee, executive chairman of the board of Avnet Inc., Phoenix, AZ
William F. McWhortor Community Service Leader of the Year: James C. Wyant, Dean, College of Optical Sciences, The University of Arizona, Tucson, AZ
Ed Denison Business Leader of the Year: Clate Mask, chief executive officer, Infusionsoft, Gilbert, AZ
Teacher of the Year Award Winner:
Birgit Musheno, Desert Vista High School, Phoenix, AZ
Teacher of the Year Award Honorable Mentions:
Paul J. McElligott, PhD, Fountain Hills High School, Fountain Hills, AZ
Sandra Trevino, Buena High School, Sierra Vista, AZ
Future Innovators of the Year Award Winners:
Aakash Jain, Brophy College Preparatory High School, Phoenix, AZ
Francisco Orozco, Tucson Magnet High School, Tucson, AZ
Cory Owan, Catalina Foothills High School, Tucson, AZ
Rajet Vatsa, Brophy College Preparatory High School, Phoenix, AZ
Future Innovators of the Year Award Honorable Mentions:
Colby Howell, Hamilton High School, Chandler, AZ
Soumya C. Kambhampati, McClintock High School, Tempe, AZ
Tech Ten Legislators:
The Tech Ten awards were given in recognition of Arizona legislative members who have demonstrated outstanding support for promoting and advancing Arizona as a top-tier technology state. Separate awards for "Senator of the Year" and "Representative of the Year" were also presented. The winning legislators are:
Outstanding Tech Senator of the Year Award Winner:
Arizona legislator Sylvia Allen (R-5)
Outstanding Tech Representative of the Year Award Winner:
Speaker of the House Andy Tobin (R-1)
Arizona State Senate: Senator Richard Crandall (R-19); Senator John McComish (R-20); Senator Kyrsten Sinema (D-15)
Arizona House of Representatives: Representative Heather Carter (R-7); Representative Tom Forese (R-21); Representative Eric Meyer (D-11); Representative Amanda Reeve (R-6); Representative Debbie Lesko (R-9); Representative Ted Vogt (R-30); Representative Kimberly Yee (R-10)
About the Arizona Technology Council
The Arizona Technology Council is Arizona's premier trade association for science and technology companies. Recognized as having a diverse professional business community, Council members work towards furthering the advancement of technology in Arizona through leadership, education, legislation and social action. The Arizona Technology Council offers numerous events, educational forums and business conferences that bring together leaders, managers, employees and visionaries to make an impact on the technology industry. These interactions contribute to the Council's culture of growing member businesses and transforming technology in Arizona. To become a member or to learn more about the Arizona Technology Council, please visit http://www.aztechcouncil.org.
About the Arizona Commerce Authority
The Arizona Commerce Authority is dedicated to welcoming domestic and international businesses to Arizona and encouraging the expansion of existing businesses in the State. The agency maintains foreign trade offices in Canada, Asia, Europe and Mexico. The ACA will focus exclusively on business attraction, retention and expansion of Arizona's strongest economic sectors including science/technology, aerospace/defense, renewable energies and small business/entrepreneurial expansion efforts. For more information contact: Arizona Commerce Authority at 602-845-1200 or www.azcommerce.com.
Add to Digg Bookmark with del.icio.us Add to Newsvine
For more information please contact:

Media contact:
Linda Capcara
Global Connect Communications
lcapcara@globalconnectpr.com
(480) 229 -7090

Organization contact:
Steven G. Zylstra
Arizona Technology Council
szylstra@aztechcouncil.org
(602) 343-8324 x 104


Copyright @ Marketwire
Page: 1
Related Keywords:
GCOI, Technology Awards, STEM awards, Technology Showcase, Governor's Celebration of Innovation, Manufacturing, Sales, Applications, Manufacturing/Production, Manufacturing, Sales & Marketing, Education, Computer Technology, Business Issues, IT Management, Management, Sales, CEO/CFO, Sales, Canada, USA, Marketwire, Inc., , Communications Technology, Space Science, Computer Science, Cancer, Business, Science, mexico, Other,
---