WineDirect Announces Acquisition of Wine Industry eCommerce Provider, Vin65
Acquisition Provides the Opportunity to Build Better Visibility Into Direct Sales by Combining Two Cutting Edge Technology Platforms
(June 01, 2012)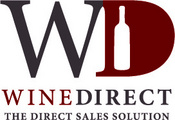 NAPA, CA and ABBOTSFORD, BC -- (Marketwire) -- 06/01/12 -- Direct sales technology and fulfillment services provider WineDirect announced today that it has acquired Vin65, the leading website and eCommerce platform for wineries and retailers who sell their products Direct-to-Consumer. The acquisition will enhance WineDirect's integrated offering, which encompasses everything from online marketing and order capture through shipment to the customer's doorstep.
Vin65's highly regarded eCommerce and digital marketing platform will become the foundation for the online sales and marketing, club processing, and customer management aspects of WineDirect's suite of services, which is aimed at helping wineries optimize their consumer direct sales programs. In June of 2010, WineDirect signed a licensing agreement with Vin65. Under that agreement, Vin65 is currently the hosting platform for all of WineDirect's eCommerce customers.
Vin65 has long-standing eCommerce relationships with numerous wineries and retailers in the U.S., Canada, Europe and Asia. Those customers will now have easy access to all of WineDirect's services and can enjoy the cost benefits of managing everything in one place: eCommerce, telesales, and order fulfillment.
Vin65's founder, Andrew Kamphuis, will join the WineDirect team, overseeing all eCommerce operations. "I think I speak for the entire Vin65 team when I say -- we're excited. By combining the experience and wine industry knowledge of the people at WineDirect with the enthusiasm of our young and innovative group, we see a huge opportunity for pushing DTC forward," said Andrew.
"WineDirect and Vin65 have many customers in common and now our Account Management team can support those customers with an even greater degree of insight because they'll have a view into information across both companies. Whether they need help setting up an email marketing campaign or preparing an upcoming wine club shipment, customers can call the Account Manager they know and trust, with full confidence they'll receive a quick and thorough response," said Joe Waechter, President and CEO of WineDirect. "Vin65 has done an incredible job building a robust and forward-thinking eCommerce platform. We're excited about bringing Andrew and his team into the WineDirect family. With the passion and dedication of our two teams, combined with the technology foundation already in place, I think we have a real opportunity to drive innovation and change in the wine industry."
Last September, WineDirect announced that it had purchased WTN Services™, the fulfillment services division of 1-800-FLOWERS.COM. That agreement allowed WineDirect to leverage its advanced technology and fulfillment systems to drive opportunity to wineries through new channels such as 1-800-FLOWERS' Winetasting.com® subsidiary.
For more information, visit the WineDirect and Vin65 blogs:
WineDirect Blog: http://www.winedirect.com/blog/Welcome-Vin65-to-the-WineDirect-Family
Vin65 Blog: www.vin65.com/blog/Why-I-Sold-and-How-Does-This-Affect-You
About the Vin65 Platform
The Vin65 platform is one of the most comprehensive wine eCommerce platforms available. A focus on usability and conversion is evident not only in its design and path to purchase, but also by use of items such as social media integration, a full featured mobile platform and Facebook Commerce for wineries.
About Vin65
Vin65 is the leading provider of website and eCommerce solutions to wineries and wine retailers interested in selling their wine Direct-to-Consumer. The Vin65 platform has received attention from wine technology thought leaders and technology savvy wineries for its ability to drive innovation in the wine eCommerce space. The platform includes: eCommerce, wine club, content management, customer relationship management, an iPad app, and mobile eCommerce all tailored to the wine industry. For more information, call 604-852-8140 or visit vin65.com.
About WineDirect
WineDirect is a leader in winery direct sales, providing technology and services that enable wineries to sell more wine through Direct-to-Consumer channels. Headquartered in the Napa Valley, WineDirect offers a broad range of logistics solutions including a technology driven fulfillment system, compliance tools, and an extensive 3-Tier network which provides access to new markets and consumers. In addition, the company offers an eCommerce and wine club processing platform with integrated marketing capabilities, and telesales services to help wineries grow their businesses profitably. Each of the company's services is offered on a standalone basis, or as part of an integrated, end-to-end solution. For further information, visit WineDirect.com.
Sheri Hebbeln
707-603-4038
Director of Marketing
Email Contact


Copyright @ Marketwire
Page: 1
Related Keywords:
WineDirect, Canada,USA,Marketwire,Email,Family,
---