William Mark Corporation Fights Back Against Infringers on Air Swimmers(R)
(November 25, 2011)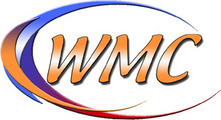 LOS ANGELES, CA -- (Marketwire) -- 11/25/11 -- William Mark Corporation is currently combating an explosion of counterfeit goods concerning their hit flying toy Air Swimmers® (www.airswimmers.com). The popular toy has become a main target for infringers, looking to capitalize on the product's success.
Due to its popularity, many knock-off Air Swimmers® flooded the market shortly after its debut. With the help of intellectual property firm, Fish & Associates PC and G2 Investigative Solutions, William Mark Corporation is working with U.S. Customs and Border Protection (CBP) and law enforcement to block the infringing goods from being sold in the United States. Due to recent efforts, CBP has successfully stopped many vendors. Nonetheless, there are still many counterfeit Air Swimmers® being sold online, in retail outlets, and at mall kiosks.
Air Swimmers® made its YouTube debut in July 2011, recording a whopping 2.1 million views in five days. The viral success of the instructional video caused the demand for the innovative toy to skyrocket, thereby giving infringers incentive to steal the concept and reproduce the hit toy as quickly as possible.
There are currently over 200 known manufacturers and distributors in China counterfeiting WMC Air Swimmers® as well as 608 known distributors selling illegitimate Air Swimmers® via web based platforms; even some claiming they invented the product. Also, at least 10 US companies have been identified as marketing, distributing and selling illegal Air Swimmers® and 12 US mall owners have been identified as potential outlets for housing tenants that are selling infringing products.
Although many counterfeits look identical or use similar names and packaging, there are only two legitimate Air Swimmers® on the market: Air Swimmers®, offered by William Mark Corporation, and Air Swimmers® Extreme, sold exclusively at Toys "R" Us through William Mark Corporations' UK distributor WOW Stuff!. William Mark Corporation has partnered with Animal Planet and Toys "R" Us, which secured the rights Air Swimmers® of Extreme, on the production of their product.
For the last 20 years, William Mark Corporation has stood behind its commitment to inspiring creative innovation and creating revolutionary and imaginative toys for people of all ages. Although WMC was not expecting the major viral success of the product, the intellectual property theft is not only disappointing to the corporation's founders, William and Mark Forti, but also their loyal customers.
Anyone who provides credible information that leads to the enforcement of infringers will receive a legitimate Air Swimmers® product from William Mark Corporation as a reward.
If you have any information regarding any infringing products, please contact Mei Tsang, at Fish & Associates, PC, at 949-943-8313 or [email protected] or contact Eileen Koch of Eileen Koch & Company Inc., a public relations firm, at 310-441-1000, or email [email protected] (LA PR). Visit www.eileenkoch.com.
Eileen Koch
Eileen Koch & Company Inc.
310-441-1000
Email Contact
www.eileenkoch.com


Copyright @ Marketwire
Page: 1
Related Keywords:
William Mark Corporation , email, USA, China, Marketwire, Inc., , Internet Technology, Email, china,
---