Who Needs an iPhone4 -- Not 95% of Mobile Users
Snaptu Turns Any Device Into a Smarter Smartphone
(June 10, 2010)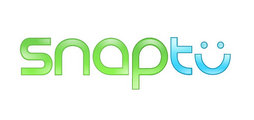 SAN FRANCISCO, CA -- (Marketwire) -- 06/10/10 -- Snaptu, the world's most popular social app for mass market phones, today announced its support for Nokia's latest C-series handsets. For under $50 you can have a C1-01, which features 32 GB of storage, GPRS and built-in VGA camera for taking photos and videos. By adding the free Snaptu app, you can also have all the Facebook, Twitter, news, weather and games that you desire, all without the iPhone price tag.
Snaptu combines the most popular mobile apps and tools into one simple application, so all your social networks, news, weather, games and more are available at the touch of a button. It's simple, fast and fun.
With more than 8 million people around the world already using Snaptu, it has changed the face of the mobile web.
"Why pay $200 when you can have everything you want for $50? Facebook? Check. Twitter? Check. News, sport, weather? Check. Snaptu doesn't just make your phone smarter, it makes it more fun and more useful," said Snaptu CEO Ran Makavy.
"Of every hundred people in the world who own a mobile phone, less than three have an iPhone. Why should they have all the fun? We think there are smarter smartphones that cost less and do all the best bits, and we are delighted to be supporting these phones from Nokia and others to bring people everywhere an outstanding mobile experience without the price tag," he said.
Snaptu is currently working on more than 2,500 different types of phone. To download it to yours visit www.snaptu.com, or m.snaptu.com from your phone's browser.
About Snaptu
Snaptu changes the way the world uses the mobile web, bringing millions of people online via their mobile phone for the first time. It is focussed on bringing useful, intuitive mobile services to the 95% of mobile users who do not have advanced smartphones.
Best known for its breakthrough mobile app, also called Snaptu, the company has a unique mobile platform that delivers fast, fun and effective services that work on virtually every mobile phone.
Snaptu was established in 2007 and has millions of users all over the world. For more information please visit www.snaptu.com.
Add to Digg Bookmark with del.icio.us Add to Newsvine
Copyright @ Marketwire
Page: 1
Related Keywords:
iphone, twitter, facebook, social media, mobile apps, snaptu, nokia, flickr, picasa , Camera,Internet,Communications,Digital Audio,Web,Smart Phone,iPods,iphone,browser,Storage,Internet,Services,Misc,Networks,Social Media,Camera/Film,Storage,Marketwire,Apple Computer,Communications Technology,Internet Technology,
---