WhitePages Puts Neighbors' Contact Information Within Reach for National Night Out
Quick Access to Household Contact Information for 90 Percent Neighbors, Combined With Block Party Invite and RSVP Technology Helps Promote Neighborhood Spirit, Community Partnerships and Local Safety
(May 29, 2012)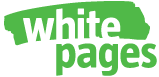 SEATTLE, WA -- (Marketwire) -- 05/29/12 -- To make it easier for National Night Out (NNO) neighborhood organizers to coordinate events, WhitePages (www.whitepages.com) today announced its Neighbors solution will once again be the Block Party Invite and RSVP technology of choice for this year's 29th annual event. The WhitePages Neighbors solution provides NNO neighborhood organizers with online access to household contact information for 90 percent of their neighbors' and the ability to mail them personalized Block Party invites through the U.S. Postal Service for free within a few clicks.
"In our fight for a safer nation, National Night Out has proven to be an effective, inexpensive and enjoyable program to promote neighborhood spirit and police-community partnerships," said Matt Peskin, executive director, National Association of Town Watch and creator of National Night Out. "By putting neighbor's accurate contact information within reach with so little effort, WhitePages not only helps organizers pull off one amazing night, but also makes it easier for neighbors to connect all year -- whether for emergency or good old fashioned fun."
According to a survey conducted online in June 2011 by Harris Interactive on behalf of WhitePages, most (93%) American adults who have neighbors say it's important for neighbors to look out for each other's safety. However, the survey found that more of them can identify most of their neighbors' cars (47%) than most of their neighbors' first names (41%) and that more of them (27%) know most of their neighbors' pets more than most of their neighbors' kids (24%).
While organizations like NNO had over 37 million people participate in its annual event last year, the survey discovered that only eight percent of American adults get together on a regular basis or are part of a formal block party safety program in their neighborhood (6%). In fact, according to Pew Research Center, fewer than half of American adults know most or all of their neighbors.
WhitePages Helps Neighbors Connect for National Night Out
WhitePages Neighbors offers a satellite aerial map of an estimated 100,000 neighborhoods in the U.S. that includes household contact information for over 200 million adults. With the simple click of a mouse, NNO organizers can easily look up their neighbors contact information and then use WhitePages Neighbors' innovative Block Party and RSVP tool to mail up to 100 NNO Block Party invitation postcards for free. NNO Block Party postcards can be customized to include an event title, the time and location of the event, event details, as well as the ability for invitees to RSVP online to make planning even easier.
"On the heels of Memorial Day Weekend and summer rapidly approaching, organizers of this year's National Night Out event are ramping up to get nearly 40 million people to participate in this year's activities," said Alex Algard, CEO and founder of WhitePages. "WhitePages makes it easier than ever for people to participate by giving organizers a simple way to find the names and contact information for their neighbors and reach them directly through personalized invitations of events taking place in their community."
To use "Neighbors," site visitors go to http://neighbors.whitepages.com and enter their own address and the results will populate with the name, address, phone number, etc. of their immediate neighbors. Should users want to expand their search beyond their own block, they can enter another address and start searching. For people who don't want to be reached by their neighbors or participate in NNO, WhitePages makes it easy for anyone to claim, edit and publish their contact information and control settings to let people know the best way to reach them or make their contact information private.
Watch the video to see how it works.
About WhitePages
WhitePages is the leading provider of contact information for people and businesses in the U.S. With over 30 million unique monthly users and powering over 2 billion searches on over 1,500 sites including MSN and the United States Postal Service, only WhitePages offers consumers one-click access to more than 200 million adults, also providing them with the ability to edit and control their own listings. The company's suite of mobile products includes a top-50 mobile website and popular Android, iPhone, BlackBerry, webOS and Windows 7 applications with over 7 million active monthly users. For more information, please visit www.whitepages.com or check out the WhitePages blog at blog.whitepages.com.
About National Night Out
National Night Out (NNO) is a nationwide crime prevention event created by the National Association of Town Watch (NATW). Since 1984, the event has grown to involve over 37 million people in more than 15,000 communities from all 50 states, U.S. Territories and military bases worldwide. Culminating on the first Tuesday each August, NNO is designed to: (1) Heighten crime prevention awareness; (2) Generate support for, and participation in, local anticrime efforts; (3) Strengthen neighborhood spirit and police-community partnerships; and (4) Send a message to criminals that neighborhoods across the USA are organized and fighting back. NNO creator Matt Peskin says, "The event features block parties, cookouts, parades, visits from local police, displays, festivals and contests -- all designed to get neighbors out, communicating and thus making their communities safer, more caring places." For more information, please visit www.nationalnightout.org.
WhitePages and their respective logos are trademarks, registered trademarks, or service marks of White Pages. Other products and company names mentioned are the trademarks of their respective owners.
Image Available: http://www2.marketwire.com/mw/frame_mw?attachid=1995777
Embedded Video Available: http://www2.marketwire.com/mw/frame_mw?attachid=1995789
Image Available: http://www2.marketwire.com/mw/frame_mw?attachid=1995778

Add to Digg Bookmark with del.icio.us Add to Newsvine
Contact Information:

Media Contacts:
Deanna Leung Madden
Buzz Builders for WhitePages
206-915-0512
[email protected]

Michele Mehl
Buzz Builders for WhitePages
425-205-9444
[email protected]


Copyright @ Marketwire
Page: 1
Related Keywords:
National Night Out, WhitePages, Block Party, Neighbors, people search, USA,Marketwire, ,Apple Computer,Pets,Adults,Other,
---