WhitePages PRO Enhances Its Proprietary Phone Number Intelligence to Help Call Centers Identify Mobile Numbers With Nearly 100 Percent Precision
New API and Web Lookup Solutions Now Accurately Identify Mobile Numbers Including Carrier Information
(May 07, 2012)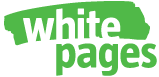 SEATTLE, WA -- (Marketwire) -- 05/07/12 -- Today, WhitePages PRO, a division of WhitePages Inc. (www.whitepages.com), announced that it has enhanced its proprietary Phone Number Intelligence to include an expanded set of data designed specifically to help Call Centers more efficiently identify mobile phone numbers with nearly 100 percent precision. Now, in addition to matching current name, address, age, related listings, and geocode for over 300 million listings, WhitePages PRO's API and Web Lookup solutions will identify with certainty whether or not a number is mobile, and verify the carrier. With these new enhancements, WhitePages PRO now provides call centers with access to the industry's most comprehensive and accurate set of mobile phone data.
With WhitePages PRO, caller identification is completed within a fraction of a second so by the time a call center agent picks up the phone for inbound or outbound communication, their computer is already populated with a customer's detailed contact information. In addition to real-time access to WhitePages.com, the largest online contact information database in North America with records covering more than 90 percent of the U.S. adult population, WhitePages PRO's Phone Number Intelligence also taps into an extensive database of more than 300 million phone numbers, including hard-to-find and mobile phone numbers, now with nearly 100 percent precision.
WhitePages PRO helps call center agents to improve efficiencies by reducing or eliminating keystrokes and by minimizing the need for information to be repeated or spelled out, also increasing accuracy of data by reducing entry errors and misinterpretation of spoken information, ultimately bettering customer satisfaction by facilitating shorter handling and hold times. The enhanced ability to identify mobile numbers with almost perfect precision will not only provide call center agents with insight into how to best reach a customer whether they are at home, work or on the go, but will open up new channels of communication like SMS. It will also help to resolve billing/area code discrepancies and will ensure that agents are in compliance with the many rules and regulations surrounding mobile phone interaction.
"By providing access to the industry's most accurate mobile phone data, we aim to help call center agents communicate more efficiently and effectively with their customers," said Alex Algard, CEO of WhitePages PRO. "This new enhancement is one example of how WhitePages PRO is laser focused on enhancing our comprehensive data set to offer the most robust and reliable resource to identify customers, verify identities and improve contact data."
Access to WhitePages PRO data is available through a Web Lookup solution or an easy-to-use API and can be quickly integrated into any call center's existing process. Businesses looking to learn more about WhitePages PRO can call 1-877-767-8052 or email [email protected].
About WhitePages PRO
WhitePages PRO, a division of WhitePages Inc., helps businesses quickly identify new and existing customers to improve efficiencies, verify identities to predict and prevent fraud and improve contact data to enhance customer interactions. WhitePages PRO taps into WhitePages.com's extensive database of more than 300 million phone numbers, including hard-to-find and cell phone numbers, making it the most comprehensive, accurate, and up-to-date database of contact information. WhitePages PRO's suite of products include an API and Web Lookup solution, each catering to the specific needs of any size business.
About WhitePages Inc.
WhitePages is the leading provider of contact information for people and businesses in the U.S. A top 30 website, with over 30 million unique monthly users and powering over 2 billion searches on over 1,500 sites including MSN and the United States Postal Service, WhitePages offers consumers one-click access to more than 200 million adults, or over 90% of the adult population. The company's suite of mobile products includes a top-50 mobile website and popular iPhone, Android, HP webOS and BlackBerry applications that have been downloaded more than 16 million times.
WhitePages owns and operates the popular web properties 411.com, Address.com, PhoneNumber.com and Switchboard.com.
Add to Digg Bookmark with del.icio.us Add to Newsvine
Media Contacts:
Deanna Leung Madden
Buzz Builders for WhitePages
206-915-0512
[email protected]

Michele Mehl
Buzz Builders for WhitePages
425-205-9444
[email protected]


Copyright @ Marketwire
Page: 1
Related Keywords:
whitepages, call spam, reverse phone, caller ID, cell phone spam, unknown calls, call centers, Home, Internet, Adults, Communications, Digital Audio, Web, Cell phone, PDA, iPods, iphone, Applications, Adult, EMail, USA, Marketwire, Inc., , HP, Apple Computer, Communications Technology, Internet Technology, Business, Spam, Email, Adults,
---