WhitePages Antes Up $2.5 Million to Aggressively Grow the Largest and Most Trusted Web and Mobile Online Directory
New Website Lets People Add Cell Phone and Email With Privacy, Advances People Search, and Makes It Even Easier for Brands to Connect With Affluent Men and Women in the Coveted 25-54 Year Old Age Group
(July 14, 2009)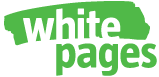 SEATTLE, WA -- (Marketwire) -- 07/14/09 -- WhitePages (www.whitepages.com) today unveiled a new $2.5M website overhaul that builds on the company's vision, which is to offer a simple online contact system that allows people to find and connect with each other using any method of communication -- cell phone, text, email, snail mail, and landline. Driven by consumer feedback, the new site offers a host of new editing and privacy features, across the board performance increases of 51 percent, and dramatic user interface improvements to advance the value of WhitePages services to its users and advertisers. During the first two weeks of testing, the new site has already had a positive impact on revenue growth compared to the previous site, which positions WhitePages to aggressively grow its traffic, membership, and advertising revenue in 2009.
"If executed wisely, investing in your brand will strengthen your business whether you're in a good economy or bad economy," said Alex Algard, CEO of WhitePages. "We made a strategic decision to invest in the brand before the market tanked and see it through to fruition. It's paying off as we strive to become the number one online and mobile source for contact information by making it simple for everyone to find each other and connect with anyone in the United States."
Going well beyond simply adding a new color palette and logo, the new site underwent the most radical changes since the inception of the company over 10 years ago. In addition to a new look and feel, the redesign initiative gave WhitePages the opportunity to upgrade the platform that powers the site, including moving to Ruby on Rails where it is now a top-5 user of that technology. WhitePages also made strategic upgrades to software, hardware and network investments, which have yielded performance improvements of more than 50 percent.
New Safeguards to Control Privacy
The new website introduces a new "Add Your Listing" feature, which allows users to create their own WhitePages listing with their cell phone or email address. For those who want to keep their cell phone numbers private, users simply check "Hide," which will display a link in a user's listing that allows people to send them a text or email message without ever sharing their cell phone number or email address. Users can make their email addresses public, although they are made private by default to ensure that people's information is not exploited by spammers. During the nine months of testing "Add Your Listing," 700,000 people became registered site members to use the new feature. Now the feature is growing in popularity at accelerating rates with new members joining in order to add their email addresses and cell phone numbers. In September, WhitePages will introduce advanced editing capabilities over its existing database of more than 200 million adults in the US to let people take complete control of all their contact information.
Re-Design Strikes Right Balance of User Experience with Advertisers' Needs
With accurate contact information for over 90 percent of US adults, 22 million people a month already rely on WhitePages to find and connect with people from any Web browser, iPhone, Android, or BlackBerry device. The new site positions WhitePages, a top 50 ranked website according to comScore, for continued rapid growth and has already played a strategic role in helping the company attract and retain new advertisers, including Samsung, McDonald's and Home Depot. In addition to redesigning the site to improve usability for customers, WhitePages also designed the new site to offer brands enhanced opportunities to reach its loyal, fast-growing audience of affluent men and women in the coveted 25-54 year old age group. These new ad capabilities include wireless carrier targeting, integrated Connectory sponsorships, a cleaner, uncluttered page design with large-format IAB ad units, as well as new high impact custom rich media offerings including the popular Online Publishers Association (OPA)-endorsed "pushdown" unit and "wallpaper."
"WhitePages' new site is really fantastic," said Danea Williams, media director at Market Maker Interactive. "The ads we are running really stand out more than ever and their targeting and overall performance has been a great success for us."
For more information about advertising with WhitePages please contact [email protected].
About WhitePages
As the largest and most trusted online directory, WhitePages offers a suite of free mobile and Internet services that makes it easy for people to find and immediately connect with anyone in the U.S. Only WhitePages offers one-click access to more than 200 million adults and powers more than 2 billion searches on over 1,300 partner sites including Verizon, AOL, United States Postal Service, and MSN. For more information, please visit www.whitepages.com or check out the WhitePages blog at blog.whitepages.com.
WhitePages and their respective logos are trademarks, registered trademarks, or service marks of WhitePages. Other products and company names mentioned are the trademarks of their respective owners.
Image Available: http://www2.marketwire.com/mw/frame_mw?attachid=1021916
Image Available: http://www2.marketwire.com/mw/frame_mw?attachid=1021919

Add to Digg Bookmark with del.icio.us Add to Newsvine
Media Contacts:
Deanna Leung Madden
Buzz Builders for WhitePages
206-915-0512
Email Contact

Michele Mehl
Buzz Builders for WhitePages
425-205-9444
Email Contact


Copyright @ Marketwire
Page: 1
Related Keywords:
online directory, whitepages, Ruby on Rails, Online Publishers Association (OPA), iPhone application, Home, Displays, Internet, Adults, Digital Media Software, Communications, Digital Audio, Web, Cell phone, PDA, iPods, iphone, Search, browser, Blogs/videoblogs, EMail, USA, Marketwire, Apple Computer, Communications Technology, Internet Technology, Business, Internet, Outdoor Sports, Email, Adults, Other,
---