Which Celebrity Will Provide the Biggest Fashion Faux Pas at the Emmys? Who Is the Most Kissable?
Q&A Service, ChaCha, Polls the Fans for TV's Biggest Night
(September 16, 2011)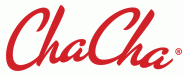 HOLLYWOOD, CA -- (Marketwire) -- 09/16/11 -- With this year's Emmy awards just around the corner, ChaCha (the #1 source for free real-time information) polled its users with off-the-wall questions regarding nominees, wardrobe malfunctions, impromptu kisses and more. Below are some of the shocking and not-so-shocking results of what ChaCha users chose!
Who is going to be fashion's biggest nightmare at the Emmy's this year?
January Jones - Mad Men (24%), Anna Paquin - True Blood (37.29%) or Mindy Kaling - The Office (37.75%)
Who is most likely to have a wardrobe malfunction?
Christina Hendricks - Mad Men (11%), Evan Rachel Wood - Mildred Pierce (57%) or Jane Lynch - Glee (30%)
During an acceptance speech, anything can happen, from cursing to tears and sometimes drunk dialogue. When asked about this pivotal moment, ChaCha users predicted the following:
Who is most likely to kiss a presenter?
Tina Fey - 30 Rock (40%), Kathy Bates - Harry's Law (24%) or Alec Baldwin - 30 Rock (35%)
Who is most likely to cuss during their acceptance speech?
Louis CK - Louis (17%), Betty White - Hot in Cleveland (55%) or Jon Stewart - The Daily Show (27%)
When it comes to socializing with the celebrities, ChaCha has the scoop on make-out interests and seating arrangements.
If you could make out with any nominee who would it be?
Sofia Vergara - Modern Family (27%), Kate Winslet - Mildred Pierce (37%), Jon Hamm - Mad Men (24%) or Timothy Olyphant - Justified (9%)
Who would you rather be stuck with at a table with?
Ashton Kutcher (59%), Charlie Sheen (29%) or neither (10%)
ChaCha (http://www.chacha.com) is the leading source for free real-time information and answers. Through its unique "ask-a-smart-friend" platform, ChaCha has answered nearly 2 billion questions since launch from more than 25 million unique users per month via online (ChaCha.com), mobile text (242-242), iPhone app, Android app, and voice (1-800-2-ChaCha™). ChaCha is one of the fastest growing mobile and online publishers according to Nielsen, comScore, and Quantcast.
Add to Digg Bookmark with del.icio.us Add to Newsvine
CONTACT:
Ben Wyche
Bender/Helper Impact
Email Contact
(310) 694-3134


Copyright @ Marketwire
Page: 1
Related Keywords:
mobile answers, search, questions, answers, SEO, SEM, mobile advertising, web advertising, Marketwire,Apple Computer,Lifestyle,Internet Technology,Family,Men,
---