Western Washington University Youth Program Offers College Experience for High School Students
(April 03, 2011)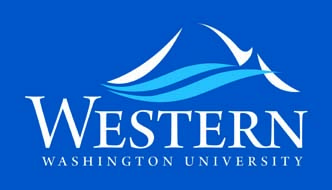 Bellingham, WA (PRWEB) April 3, 2011
Western Washington University opens its campus to youth and the community every summer for a variety of enrichment programs. One unique program, not often found elsewhere, brings high school students to the university campus for a full college experience. The weeklong program takes place this summer from July 10-15.
During the College Quest program, students will complete a college course, earn a WWU credit, live in a college residence hall and navigate a campus dining hall. The program provides opportunities to form extraordinary social connections with students of similar interests and offers insights to strengthening the college application portfolio.
"I have done the research. WWU College Quest is one of the few programs in the West where high school aged kids find out for themselves about the value and the fun that goes along with higher education. Would you rather tell your teenager about something so important, or have them find it out for themselves?," said a parent of a College Quest student.
College Quest students have a choice of several special course topics, from Environmental Science and Sustainability, to Dance or Video Production, to Criminal Law or Behavioral Neuroscience. Students will attend the courses in state-of-the-art classrooms, science labs or the stage, and in some cases, the course involves an off campus field trip, such as to the Nooksack River, Brain and Spine Center or Whatcom County courtroom. Each course is taught by WWU faculty with specialized knowledge in the subject. http://www.wwu.edu
During the course Local Perspectives on Environmental Science and Sustainability, students will examine the Nooksack River watershed and local impacts of energy, waste, food and transportation choices. Learning to use data collection equipment and other field practices such as photography and writing culminate at the end of this program when students share final presentations and express new-found knowledge and tools that will help reduce their carbon footprints. This course also takes the investigation beyond observation and introduces students to existing career fields, organizations, programs and motivating challenges that are already proposing and implementing solutions to environmental problems.
View course details: http://www.acadweb.wwu.edu/eesp/youth/collegequest/es.html
Dance, Conditioning and Choreography will prepare individuals interested in dancing for the physical demands of the activity. Maintaining core strength, increasing stamina and mastering basic movement principles will set students up for success as they expand their dance skills repertoire. In addition to the study of technique, performance and choreographic skills, the course will also look at the cultural life of dance. Styles such as jazz, contemporary, tap and hip-hop will be explored and students will begin to see the relationships that exist between the art of dance and America, pop culture and various historical periods in the U.S. and France.
View course details: http://www.acadweb.wwu.edu/eesp/youth/collegequest/dnc197.html
In the Film/Video Production course students will advance their technical skills while learning how to create a film from beginning to finish. Concept development practices like storyboarding and scriptwriting will be covered as well as camera and sound operation and the use of the editing program Final Cut Pro. Students will learn how to use cameras to achieve desired compositional effects, and sound equipment to record synched audio or voiceovers. Other fun skills covered include the use of green screen and lighting effects. To practice these principles students will critique various films and shorts as well as produce a music video.
View course details: http://www.acadweb.wwu.edu/eesp/youth/collegequest/film.html
Students enrolled in the Criminal Law and Justice course will explore the workings of the American legal system. This includes learning basic courtroom practices and terminology, and case analysis with an emphasis on criminal law. The local courthouse will stage culminating mock trials where students will exercise the various roles in a criminal trial; direct and cross-examination, opening and closing arguments and playing a witness. In this hands-on program students will build self-confidence and public speaking skills.
View course details: http://www.acadweb.wwu.edu/eesp/youth/collegequest/fair297a.html
The Behavioral Neuroscience course will take place in the state-of-the-art neuroscience research and teaching facility and students will investigate the role of the nervous system in behavior, thought and emotion. Participants will examine brain structure and function during brain dissections and observe brain-activity monitoring techniques in action. A field trip to Cascade Brain and Spine to observe a brain MRI in action will provide an example of real world medical imagining technology.
View course details: http://www.acadweb.wwu.edu/eesp/youth/collegequest/neuroscience.html
College Quest is an excellent program that gives high school students an opportunity to experience college life first-hand. When I signed-up for College Quest I was looking forward to spending a week on an environmental film, little did I know that I would end up applying and enrolling at Western. I had an amazing week on Western's campus and around Bellingham and would not trade it for anything," said a previous College Quest student.
Prompt registration is encouraged to reserve a favorite course topic. Students enrolling in the course prior to May 15 will receive a $50 early registration discount. Visit the web for details, http://www.wwu.edu/youth or call (360) 650-3308.
###
Read the full story at http://www.prweb.com/releases/2011/04/prweb5219464.htm.
Page: 1
Related Keywords:
ice dance, plastic art, entertainment award, entertainment (general), dance, arts (general), arts, culture and entertainment, computer crime, education, adult education, further education, religious education, computing and information technology, satellite technology, wireless technology, science and technology, technology (general), identification technology, agricultural research and technology, market research, research and development, medical research, science and technology, applied science, material science, human science, natural science, philosophical science,
---