Welcome Alleyoop: Teens Get Ready for College and Life
Tailored Guidance, Rich Content and Game Dynamics for the Ultimate Win!
(February 01, 2012)

BOSTON, MA -- (Marketwire) -- 02/01/12 -- Today Alleyoop enters the world to help get kids ready for college and life.
Kids growing up have to figure out how to compete in a global economy that's not going to look like the one we have now.
A big set of skills is required to live in this new world. Things like creative problem-solving, critical thinking, time management skills, leadership and teamwork are in demand. Mastery of subjects like math and writing are fundamental requirements.
Yet kids are ill-prepared to enter this new world. Only 1 in 6 high school freshmen will go on to graduate from college on time.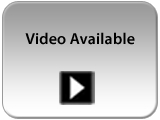 Enter Alleyoop. Alleyoop speaks directly to teens looking to take control of their futures by better preparing themselves for college and beyond. An engaging, dynamic and different way to learn, Alleyoop mashes up tailored guidance, rich educational activities and game dynamics to help them succeed:
Tailored guidance - Alleyoop's clever personalization engine lays out the path to success. An individual assessment gets things going. Then Alleyoop adapts and provides customized instruction to keep the student on track.


Rich educational content - Chock-full of the world's best content, Alleyoop gives teens everything they need to get ready for college, from live tutors and dynamic videos to surveys and engaging quizzes. Alleyoop partners with a host of not-for-profit and commercial partners to keep the content coming.


Game dynamics - Kids aren't going to use something that's not fun. The entire Alleyoop experience is structured as a game that keeps the action and progress moving. Users are players who conquer adaptive missions (aka a learning plan) built around achievements and rewards -- and ultimately the student's goals.


"We've built Alleyoop from the ground up to attack the college-readiness problem," said Patrick Supanc, president of Alleyoop. "We've done months of testing with over 20,000 teens to see what works and doesn't. Teens and parents are telling us that a great first step is focusing on a specific academic problem and applying it to the larger context of getting ready for college."
The journey begins with math. As technology and science drive worldwide economic growth, math skills are in high demand. Math is one of the prime building blocks of the well-rounded high school student -- and also the prime tripping point for kids as they progress from middle to high school. Math's sequential nature means that if students miss a core concept in, for example, Algebra I, then they're in a tough spot as the class levels up to Algebra II and beyond. Alleyoop quickly "learns" where students are struggling and serves up customized videos and exercises to keep them on track.
For the next couple of weeks Alleyoop is offering a special incentive of 250 Yoops to new teen players (aged 13-18). What's a Yoop? Zip over to Alleyoop and find out!
About Alleyoop
Alleyoop empowers teens for success by attacking the college readiness problem. Incubated within Pearson, the company is located in Boston, MA. Go to www.alleyoop.com, and start the adventure.
Image Available: http://www2.marketwire.com/mw/frame_mw?attachid=1872104

Add to Digg Bookmark with del.icio.us Add to Newsvine
Media Contact:
Mike Farber/Erica Orthmann for Alleyoop
(617) 945-1915
[email protected]


Copyright @ Marketwire
Page: 1
Related Keywords:
College, High School, College Readiness, Teens, Math, Tailored Guidance, Game Dynamics, Education, Marketwire, ,Science,Teens,Parents,
---