Weemba Gives Small Businesses Simple, Direct Pipeline for Raising Financing Pre-Holiday Season
FinTech Company Uses Social Networking to Speed Borrower/Lender Connections for Capital Loans, Lines of Credit
(October 17, 2011)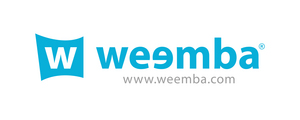 MIAMI, FL -- (Marketwire) -- 10/17/11 -- As the holidays approach, many small businesses are likely to find their cash flow temporarily squeezed between increased seasonal staff and inventory expenses leading up to the major consumer shopping days. Weemba is a free social network-like service that offers small businesses a way to connect with multiple professional lenders directly, significantly reducing the time it traditionally takes to secure a loan and giving small businesses a powerful new solution to this season's cash flow challenges.
According to the National Retail Federation (NRF), retailers are expected to hire between 480,000 and 500,000 seasonal workers this holiday season. To support this seasonal hiring trend, Weemba's registered lenders offer a variety of different loans, including SBA loans, accounts receivable financing, lines of credit, inventory financing and purchase order financing.
"Today's economy has forced many small businesses to operate on thinner margins and tighter budgets than in past years, so there is a very real need to speed and facilitate connections between these businesses and those lenders who are interested and able to help them," said Annette Gallagher, CEO of Weemba. "Weemba creates a secure place where borrowers can post their need in front of multiple lenders at one time, dramatically increasing a borrower's chances of finding the right loan, without having to go out and hunt for a lender. The beauty of Weemba is that the lenders come to you."
How Weemba Works
Using state-of-the-art safeguards, verified borrowers can create a profile and post a project with the goal of obtaining financing from one of the many professional lenders registered in Weemba.(1) Borrowers can upload images, videos and files that support their loan projects to better showcase their needs and eligibility. The Weemba platform allows every borrower's project to be seen by many lenders at one time.
Lenders use Weemba's powerful search engine to filter posted projects by credit score, income, annual sales and much more, so that professional lenders can find the projects that best suit their needs.
On Weemba borrowers never pay a fee and remain in complete control of their information. Lenders must ask for authorization to see a borrower's private information and borrowers can grant or reject those requests as they wish. Lenders have no membership fee, down payment, minimum purchase requirements or software to install. Lenders only pay a fee when they receive authorization to view a prospective borrower's complete profile.
About Weemba
Weemba revolutionizes the way borrowers and professional lenders connect via an online financial platform. Weemba provides, by means of unique proprietary methods and state-of-the-art safeguards, a virtual way for borrowers to post their needs and for lenders to then find those borrowers. Protected by a nickname, borrowers post project profiles for lenders to review; interested lenders ask borrowers to access their private information, and if granted access, can contact borrowers directly. Weemba facilitates the borrower-lender interaction without interfering in the negotiation process.
(1) All borrowers and lenders must undergo a third party, automated online identity validation process. The multi-step process includes a database information check and personal history questions, an email validation and an ACH transfer which must be correctly reported back to the website.
Media Contact:
Sue Parente
Tier One Partners
781-642-7788
sparente@tieronepr.com


Copyright @ Marketwire
Page: 1
Related Keywords:
Weemba, Sales, Sales & Marketing, Networking, Database, Internet, Search, Sales, Sales, Marketwire, Financial, Social Networking, Email,
---