Weed360.com Sparks Up Success at the Kush Expo Connecting the Medical Marijuana Community Under One Website
(November 21, 2011)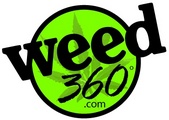 ANAHEIM, CA -- (Marketwire) -- 11/21/11 -- If you weren't able to make it out to the Anaheim Convention Center this weekend, then you missed one hell of a high time. The Kush Expo was in town, and not even the rain could stop those medicated patients from heading outside to smoke under the dedicated medical marijuana smoking tents. As the Anaheim Police Department watched and observed hundreds of cannabis users walking the convention floor, the exhibitors were able to showcase products and services that would make any mere marijuana patient feel like a king. Luckily for those that missed it, Weed360.com was there to capture the entire event on video. Just stay tuned to see the videos on their YouTube channel: http://www.youtube.com/user/weedmarketing/
Weed360.com, an online media platform for the Medical Marijuana community, had their teams in place, as the Kush Expo unfolded, to capture the entire event on video. From the Hot Girl Contest to retired Superior Court Judge Jim Gray advocating legalizing the use of Medical Marijuana, Weed360's production team covered it all. One of the exhibitors at the event and representatives from Business420.com, an online marketing company, had this to say: "Weed360 is everywhere and I can't wait to relive the experience from this event on their YouTube channel. It was an excellent event and I'm glad they captured it all."
Weed360's objective is to create a universal platform to connect and share information, for everyone in this fast growing multi-billion dollar medical marijuana industry. Weed360 is a website with FREE memberships, marijuana related listings, postings and more. "We offer an online marketing portal that connects patients with collectives, delivery services, vendors, attorneys and much more. We share information, deliver content and make connections. That's what we do! We love this business and this industry and it shows," says Weed360 vice president of operations Aaron Cortez, also seen in the Orange County Register this weekend: http://bit.ly/ugUvpI
The goal of Weed360 is the same as Kush Expo: to promote robust growth within the medical marijuana market, maximize the services offered to each client and provide the necessary tools to generate awareness. Weed360.com offers networking tools, map features, news, deals and classified ads to collectives, delivery services, doctors, patients and more. With over 22,000 followers and counting on Twitter, Weed360 is on the fast track to becoming one of the most powerful brands within this industry.
About:
Weed360 (www.Weed360.com) is owned and operated by the grWen Corporation (www.grWen.com).
Weed360 is an online community where medical marijuana patients connect with other patients, doctors, collectives and more in their geographic region. The online marijuana website is free for all users.
By using Weed360 you may access pertinent information on collectives, delivery resources, products, related services, people, culture and many more topics associated with the Medical Marijuana industry. The team is dedicated to serving its users and offering the most innovative technology to the medical marijuana market. For more info contact [email protected]
Add to Digg Bookmark with del.icio.us Add to Newsvine
Contact:
Weed360.com
[email protected]


Copyright @ Marketwire
Page: 1
Related Keywords:
medical marijuana, cannabis, weed, weed360, marijuana, marijuana marketing, business420, kush expo, Sales & Marketing, Networking, Marketwire, , Business, Other,
---