Webalo Selected as a 2011 GSMA Global Mobile Awards Finalist
Webalo's Innovative Enterprise-to-Mobile Connectivity Platform Is Selected in the "Best Mobile Enterprise Product or Solution" Category
(January 19, 2011)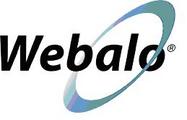 LOS ANGELES, CA -- (Marketwire) -- 01/19/11 -- Webalo, whose enterprise-to-mobile connectivity platform re-invents the way in which mobile smartphone and tablet users access the enterprise, is a finalist in the 2011 GSMA Global Mobile Awards competition.
The GSMA Global Mobile Awards has been honoring excellence and innovation in mobile communications and highlighting the most innovative mobile solutions and initiatives from around the world since 1996. The 2011 awards ceremony is being held in Barcelona, Spain, on February 15, 2011, during the Mobile World Congress which runs from February 14-17.
"To have been shortlisted in such a highly competitive and innovative field is a tremendous achievement," announced Rob Conway, CEO of the GSMA, "and we look forward to recognizing the winners and celebrating their success at Mobile World Congress next month."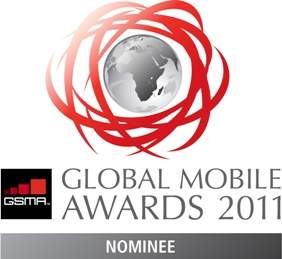 "We're very excited about being selected," said Webalo's CEO Peter Price, "we're in a very elite group."
2011 is highly focused on moving enterprise data and functions to smartphones and tablets. Yet major analyst groups are all reporting IT's frustrations in finding enterprise mobility solutions that aren't complex, time-consuming, and costly.
"What our customers see in Webalo," Price said, "is that we've changed the enterprise to mobile process in the most basic way. We've made it 100 times faster, simpler and more affordable. We've replaced traditional software development kits and complex custom programming with a step-by-step configuration and deployment process that only takes minutes and gives mobile users exactly what they need."
Companies in a cross-section of industries are using Webalo to connect mobile users to a wide range of enterprise data sources -- retail executives to KPIs, field managers to property information, doctors to patient and diagnostic records, and onsite reps to inventory, order, and shipping data, for example. This ability to connect enterprise data and functionality from IBM, SAP, Oracle, Microsoft, or any in-house or other vendor's enterprise software to Android, BlackBerry, iPhone, Symbian, Windows Mobile, or Java-enabled smartphones or tablets gives Webalo customers enormous latitude without the complexity, delays, and costs of traditional mobile application development.
About the GSMA
The GSMA represents the interests of the worldwide mobile communications industry. Spanning 219 countries, the GSMA unites nearly 800 of the world's mobile operators, as well as more than 200 companies in the broader mobile ecosystem, including handset makers, software companies, equipment providers, Internet companies, and media and entertainment organizations. The GSMA is focused on innovating, incubating and creating new opportunities for its membership, all with the end goal of driving the growth of the mobile communications industry. More information is available at www.gsmworld.com.
About Webalo
Webalo changes the economics of enterprise mobility. It provides the enterprise-to-mobile infrastructure that puts enterprise data and functions on smartphones 100 times faster than traditional approaches to mobile application development, and it provides personalized mobile capabilities that meet the individual needs of any end user.
Webalo technology eliminates the need for traditional mobile application development tools and custom programming to provide -- in hours, instead of weeks or months -- mobile access to the specific enterprise data and functions that smartphone users rely on to do their jobs. Rather than build new mobile applications or purchase proprietary mobile versions of a vendor's enterprise applications, organizations can use Webalo to let administrators easily select, from their existing enterprise applications, the exact data and functions that mobile users need so they can work more efficiently and productively.
Webalo -- available in hosted and virtual appliance versions -- lets non-IT business administrators easily and rapidly configure the connections between smartphones and enterprise apps from vendors such IBM, Oracle, SAP, and Microsoft, as well as from in-house applications. Then, in seconds, Webalo conforms the settings to the native user interface of any Android, BlackBerry, iPhone, Symbian, Windows Mobile, or Java-enabled smartphone.
Founded in 2000, Los Angeles-based Webalo is privately held. Additional information about Webalo's products, customers, and partners is available at www.webalo.com.
Editors, note: All trademarks and registered trademarks are those of their respective companies.
Image Available: http://www2.marketwire.com/mw/frame_mw?attachid=1485712

Add to Digg Bookmark with del.icio.us Add to Newsvine
CONTACT:
Robert Sax
SAX PR/Marketing
818.508.7660
robert@saxpr.net


Copyright @ Marketwire
Page: 1
Related Keywords:
webalo, mobile connectivity platform, enterprise-to-mobile, mobile apps, GSMA, Global Mobile Awards, Internet, Digital Media Software, Communications, Digital Audio, Web, Smart Phone, PDA, iPods, iphone, Applications, Office Equipment, Applications, Shipping & Receiving, Productivity Applications, Internet, Business Issues, Software Development, Other Applications, Internet Server Applications, Tools, Internet/Web, Business, Programming, Internet, PDA/Smartphone, Standards/Initiatives, Authoring/Programming, Spain, Marketwire, IT (Information Technology), Enterprise Applications, Software Development, Apple Computer, Shipping, Internet Technology, Computer Science, Business, Entertainment, Internet, Other,
---