Web Portals Used to Increase Transparency of Broadband Deployment
Upsurge in Use of Speed Tests, Data Visualization and Mapping Tools
(October 31, 2011)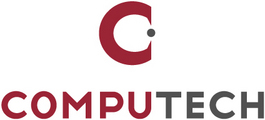 BETHESDA, MD -- (Marketwire) -- 10/31/11 -- As countries evaluate broadband availability and subscribership, there has been an increasing trend in the utilization of tools by both consumers and regulators. Stakeholders are successfully utilizing tools such as speed tests, data visualizations and mapping to collect and disseminate information and enhancing transparency. Consumers use these tools to explore broadband provider options, speeds and pricing, while regulators use them to track progress on deployment and adoption.
Consumers are leveraging interactive portals to increase their knowledge of available broadband services. Even more interesting, consumers can also evaluate the actual performance of those services, allowing them to make more informed provider decisions. Interactive portals are great at disseminating information such as provider and speed availability, and they can also be used to collect information like complaints.
Regulators and policy makers can use the transparency provided by the portals and the data collected to improve decision making. For example, they can determine where there are un-served or underserved areas and make subsidy or policy decisions to reach desired coverage levels.
Computech provides integrated web solutions and has expertise supporting broadband initiatives. We have recently completed several portal implementations, and have received strong interest from a growing number of organizations. A few examples:
In February, Computech supported the National Telecommunications and Information Administration (NTIA) and the Federal Communications Commission (FCC) as they launched the National Broadband Map. The Map disseminates data on the availability, speed, location and type of broadband services available, with the support of geographic information systems. Consumers can use speed tests to assess their provider's service delivery and the FCC collects the crowd-sourced results (over 40,000 to date) to validate its data. Computech built the application in five months using an open source framework and the solution includes APIs to allow data consumption. For more information, please see the case study.
Earlier this month, Computech supported Mexican regulator Comisión Federal de Telecomunicaciones (COFETEL) as they launched a portal, MiCOFETEL, which displays a wide array of information about the Mexican telecommunications industry. Speed tests provide consumers with their broadband speed, and the portal displays provider availability, pricing and speed information, as well as speed and pricing information for other providers by region. The portal also collects complaint data and uses maps to visualize the data by region. Computech implemented the speed test application and leveraged its web development, data analysis and cartography skills to deploy the portal.
Computech, Inc. (www.computechinc.com), an Information Technology firm, develops, implements and maintains complex information systems to support public/private organizations with their mission-critical needs. Focused on open platforms, Computech leverages the latest tools and methodologies to ensure maximum productivity, while protecting clients' investments. Computech offers expertise in Integrated Web Solutions; Spectrum Auction Solutions; Legacy System Modernization; and Financial Systems Support.
Add to Digg Bookmark with del.icio.us Add to Newsvine
MEDIA CONTACTS
Mark Smith
+1 (301) 656-4030
Email Contact


Copyright @ Marketwire
Page: 1
Related Keywords:
Computech, broadband, spectrum, telecom, national broadband map, speed test, mobile broadband , Internet, Business Issues, Administration, Marketwire, Inc., , IT (Information Technology), Internet Technology, Computer Science, Other,
---