Weather Underground Launches New Revolutionary Weather Forecasting System
Innovative Technology Leverages the Company's Unique Network of Over 22,000 Neighborhood Weather Stations to Deliver Hyper Local Forecasts
(February 15, 2012)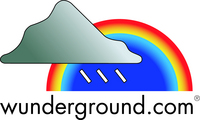 SAN FRANCISCO, CA -- (Marketwire) -- 02/15/12 -- Weather Underground, the world's first online weather service, announced today the launch of an advanced and localized weather forecasting system for all US locations. Web users searching for US weather forecasts on wunderground.com will now be presented with forecasts generated from Weather Underground's proprietary forecast model, known as BestForecast™.
Weather Underground's meteorologists have spent over five years developing and testing this revolutionary forecasting system that leverages the constant stream of neighborhood weather data that the company receives from its community of dedicated weather enthusiasts around the globe. These 'backyard meteorologists' own and maintain more than 22,000 personal weather stations that record and send live weather conditions to Weather Underground as often as every 2.5 seconds.
"We identified the need for more granular weather data back in 2001 when we set up our personal weather station network," said Alan Steremberg, President and co-founder of Weather Underground. "We wanted to provide weather data from people's actual neighborhood, not from the closest airport where the majority of government stations are located. The launch of BestForecast™ is the final piece of the puzzle as we're now ingesting all of this local weather data to generate the most reliable and localized forecasts available."
Weather Underground's ever expanding network of personal weather stations is the largest of its kind and provides the company with a unique ability to provide the most local forecasts based on actual weather data points. BestForecast™ uses the most innovative forecast models available and cross-verifies their output with all of the localized data points.
BestForecast™ has been generating international forecasts on wunderground.com for several years and after rigorous testing, Weather Underground's meteorologists are confident that their forecasting system is now producing the most reliable local forecasts throughout the US. Users can evaluate the reliability of these forecasts themselves and get a second opinion by switching back to the National Weather Service (NWS) forecasts that were previously published. In a step to create an unprecedented level of transparency to its forecasting, wunderground.com will publish the recent accuracy of its forecasts for every location alongside the accuracy of the NWS.
"We have always aimed to provide web users with the most comprehensive weather data in as few clicks as possible," continued Steremberg. "The ability to check two forecasts in one visit exemplifies this goal and will ensure that wunderground.com remains the one stop shop for all the weather data anyone could want."
A video demonstration is available on the wunderground.com here.
For more information please contact Shannon Magill, Press Manager, [email protected].
About Weather Underground
The world's first online weather service, Weather Underground is committed to delivering the most comprehensive, reliable weather information possible. Home to more than 20 million web users and weather provider to partners such as Google, The Associated Press and CBS, the company's state-of-the-art technology monitors conditions and forecasts for locations across the world. With more than 22,000 users contributing local observations from personal weather stations, Weather Underground is able to provide up-to-the-minute weather conditions for the most finely targeted areas. In addition to serving free online weather information to millions of unique users every month, Weather Underground delivers custom-designed weather page solutions to an array of businesses and media clients - both online and in print.
Contact:
Shannon Magill
Press Manager
[email protected]erground.com


Copyright @ Marketwire
Page: 1
Related Keywords:
weather forecasts, forecasts, weather, forecast technology, city weather, personal weather stations, Marketwire, ,Internet Technology,Meteorology,
---