Weather Underground Launches New Climate Change Center in Honor of Earth Day
New Resource Center Provides Information on the Effects of Our Warming Climate and What We Can Do to Change It
(April 19, 2012)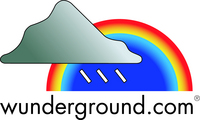 SAN FRANCISCO, CA -- (Marketwire) -- 04/19/12 -- Weather Underground, the world's first online weather service, announced today that it has added a new Climate Change Center to its popular site, wunderground.com. The primary goal of the new center is to present users with hard facts about how climate is changing in their local neighborhoods and empower people to form their own opinions on the climate change debate. The center is now live at wunderground.com/climate.
To understand how climate change is affecting local neighborhoods, users can access the Local Climate Change tool to review data from local weather stations reporting conditions from as far back as the early 1700s. In addition, this feature has the ability to see how climate could change in the future, as far forward as year 2100.
"Earth's climate has changed dramatically in recent years, and there is strong agreement among climate scientists that the current climate changes are mostly due to human activities. It is important for people to understand the changes happening to our atmosphere and what we can do about them," said Dr. Jeff Masters, co-Founder and Director of Meteorology at Weather Underground. "The Climate Change Center provides some unique resources to do just that."
The 'Skeptical Science' section debunks common myths about climate change. The new center also features blogs and videos for users looking to learn even more about the science behind climate change and understand how to reduce personal impact. With educational resources covering topics such as the greenhouse effect, Arctic sea ice decline, and extreme weather, the Climate Change Center will appeal to scientists, students, and anyone interested in the science behind climate change.
"Our new Climate Change Center is a one-stop shop for information about our warming climate," according to Weather Underground Climatologist Angela Fritz. "We want people to understand that climate change is not intangible, especially when looking at how your own neighborhood is being affected. Our ultimate goal is for people to use our content and resources to understand that climate change is happening and we can do something about it."
About Weather Underground
The world's first online weather service, Weather Underground is committed to delivering the most comprehensive, reliable weather information possible. Home to more than 20 million users and weather provider to partners such as Google, The Associated Press and CBS, the company's state-of-the-art technology monitors conditions and forecasts for locations across the world. With more than 24,000 users contributing local observations from personal weather stations, Weather Underground is able to provide up-to-the-minute weather conditions for the most finely targeted areas. In addition to serving free online weather information to millions of unique users every month, Weather Underground delivers custom-designed weather page solutions to an array of businesses and media clients -- both online and in print.
For more information please contact
Shannon Magill
Press Manager
[email protected]


Copyright @ Marketwire
Page: 1
Related Keywords:
weather, climate change, climate, earth day, extreme weather, climatology, environment change , Marketwire, ,The Associated Press,Environmental,Meteorology,Science,
---