Weather Underground Launches Free Research Tool Designed to Measure the Impact of Weather on Your Business
New Business Center on Wunderground.com Provides Historical Weather Data to Empower Marketers to Better Understand How Sales are Affected by Different Weather Conditions
(May 15, 2012)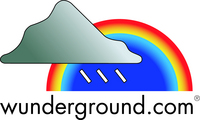 SAN FRANCISCO, CA -- (Marketwire) -- 05/15/12 -- Weather Underground, the world's first online weather service, announced today the availability of its Sales Tracker tool that allows Marketers to track sales figures against historical weather conditions. This free, self-service tool enables business owners to enter the ZIP code of a business location along with a custom date range to instantly download a spreadsheet of historical weather data. By inputting corresponding sales data, the user is presented with graphs that illustrate how sales figures have fluctuated alongside different weather variables. The spreadsheet is also formatted to instantly provide correlation calculations.
This Sales Tracker tool is part of a new Business Center on wunderground.com that provides businesses with a whole suite of weather tools and services that leverage weather data to enhance operation and marketing strategies. Other analytical tools include temperature maps of the US that show variance from historical temperature averages so that businesses can instantly identify business opportunities in areas of the country that may be unseasonably warm or cold. Operation managers can use weather intelligence for more efficient inventory management, in addition to planning staff schedules and organizing shipping logistics.
In addition to providing this research, Weather Underground's new Business Center also presents marketers with several opportunities to leverage their newly found business intelligence and generate greater relevancy to future marketing campaigns. Capabilities include triggering entire media campaigns according to weather conditions (across digital, TV, radio and print) as well as the ability to serve live weather data into digital ad creatives.
"We always encourage our advertisers to consider how weather affects both people's moods and their purchasing behavior," said Richard Lowden, Vice President of Sales at Weather Underground. "Triggering media campaigns to weather conditions enables advertisers to reach their target audience at the optimal time to maximize brand impact and conversion rates. Serving our live weather data into creative assets generates increased relevancy of message and therefore higher engagement levels."
The Business Center also provides companies with access to Weather Underground's unrivalled weather data. Companies can integrate detailed weather data into their websites, mobile apps, email campaigns or any digital platforms using Weather Underground's self-serve API. For an even simpler solution the business center provides off-the-shelf weather widgets and embeddable interactive maps that take seconds to install onto a website.
"Weather is the number one topic of conversation around the world as well as the most demanded data on smart phones," said Toby Skinner, Vice President of Marketing at Weather Underground. "Weather data can therefore be used by brands as a means to start conversations with customers across Social Media or CRM strategies -- and can provide rich content to mobile marketing strategies."
For more information please contact Shannon Magill, Press Manager, [email protected].
About Weather Underground
The world's first online weather service, Weather Underground is committed to delivering the most comprehensive, reliable weather information possible. Home to more than 20 million web users and weather provider to partners such as Google, The Associated Press and CBS, the company's state-of-the-art technology monitors conditions and forecasts for locations across the world. With more than 22,000 users contributing local observations from personal weather stations, Weather Underground is able to provide up-to-the-minute weather conditions for the most finely targeted areas. In addition to serving free online weather information to millions of unique users every month, Weather Underground delivers custom-designed weather page solutions to an array of businesses and media clients -- both online and in print.
Shannon Magill
Press Manager
[email protected]


Copyright @ Marketwire
Page: 1
Related Keywords:
weather, weather triggered advertising, business and weather, weather conditions and sales, Sales,Advertising,Marketing,CRM - Customer Relationship Management,Shipping & Receiving,Sales & Marketing,Internet,Social Media,Management,Sales,Sales,Marketwire, ,The Associated Press,Shipping,Television,Internet Technology,Business,Email,Other,
---