WTIA Concludes a Successful Second Annual TechNW Conference
Leaders From Amazon, Facebook, Google, Microsoft, Salesforce.com and Verizon Wireless Among the Panelists Discussing the Future of Technology
(October 18, 2011)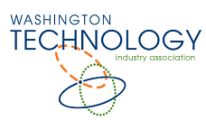 SEATTLE, WA -- (Marketwire) -- 10/18/11 -- The Washington Technology Industry Association (WTIA) (http://www.washingtontechnology.org), one of the largest statewide associations of technology companies, IT departments and individual technology professionals in North America, today announced that it has concluded a successful second annual TechNW: North to Innovation conference. Building on the excitement of the inaugural event last year, this one-day event featured insightful and challenging conversations between industry leaders who shared their thoughts about the current state and future of corporate development, mobile, gaming, ecommerce, cloud computing, how to build big companies and Seattle's startup environment.
This year's event kicked off with a panel on corporate development, featuring key dealmakers from Facebook, Google, Microsoft and Salesforce.com, and was moderated by Tom Huseby of SeaPoint Ventures. When asked what it takes to close a deal with one of these industry titans, the panel agreed that speed, preparation and transparency were vital, and that they can close a deal in days-to-weeks if everything is in alignment.
Next, the mobile section of the agenda was led by Chetan Sharma and included a one-on-one conversation with Bobby Morrison, regional president of Verizon Wireless, and was followed by a panel featuring Formotus, Glympse, Mobile Intelligence Solutions and Z2Live. These wide-ranging discussions covered next-generation mobile network infrastructure and spectrum issues, the benefits and limitations of HTML5, the state of mobile search capabilities, social networking as a powerful force driving mobile Internet usage, and the battle between mobile operating system makers for mindshare among consumers and developers.
During the gaming panel moderated by Halcyon's Ed Fries, representatives from Valve, Warner Bros., and Z2Live discussed the state of the gaming industry. They focused on shifting business models as digital retail game sales continue to shrink, while the free-to-play and massive multiplayer gaming experiences are on the rise. Also addressed were the challenges and opportunities in making educational games, and the long-term viability of consoles. Valve's Gabe Newell expressed the belief that entertainment platforms should remain open.
Lunch was concluded with an inspirational keynote address from Sujal Patel, president of Isilon Systems. Patel discussed the ups and downs of building Isilon towards its $2.25 billion sale to EMC in 2010. He also urged the Seattle tech community to champion disruptive entrepreneurs and technologists in order to make the region second only to the Silicon Valley as the current and future hotbed of startups and innovation.
Zaarly's Eric Koester, who provided an impromptu demo of the company's location-based service by requesting a Zaarly member deliver a six-pack of beer to the panelists, kicked off the next-generation ecommerce panel. Drinks in hand, the panelists from Off & Away, ShopIgniter and zulily -- moderated by Madrona Venture Group's Scott Jacobson -- had a lively and informative discussion about the power of influencer and celebrity marketing in ecommerce, daily deals and the future of mobile payments.
Next, the CEOs of Apptio, Inrix, PopCap and Recruiting.com shared their experiences from building companies that can meet the needs of millions of customers, achieve a massive exit or go public. Dave Roberts of PopCap said that he has never regretted hiring someone who was a bit overqualified for a job, and emphasized the importance of using a company's board effectively to achieve growth. Brian Mistele of Inrix believes in building a great team that is dedicated to building a great company, and all agreed that building solely for a big exit was not a guiding strategy. Finally, Sunny Gupta of Apptio discussed the benefits of leveraging the board, as well as the great Northwest tech community, while also maintaining visibility and awareness for Apptio in Silicon Valley.
Cloud computing was addressed by leaders from Amazon, Citrix Systems, Opscode, Salesforce.com and Skytap. The panel agreed that security, IT visibility and control are still the market's top concerns about cloud computing. They also noted that traditional enterprise hardware and software integration issues are alleviated in the cloud environment because components within the architecture can be connected via common protocols.
The event concluded with a panel focusing on the startup environment in Seattle. Moderated by GeekWire's John Cook, the panel included Lockerz, Redfin, TechStars Seattle and Zumobi.
When asked why he started a company in Seattle, John SanGiovanni of Zumobi said that the city has a unique mix of business people, geeks and artists. He also commented that the entrepreneurial community in Seattle is more collaborative and collegial than in other tech hubs. When Cook asked the panel what is missing from Seattle's tech scene, Andy Sack of TechStars Seattle said we have all the key ingredients, but that we need more companies going public. Glenn Kelman of Redfin said that we need more talented engineers, and that the broader Seattle community needs to make deep investments in education in order to reap long-term benefits for the city. Kathy Savitt of Lockerz believes the leadership in the local venture capital community can play an instrumental role in Seattle's growth as a tech hub.
"We want to thank all our panelists and moderators for sharing their time and unique perspectives about their respective industries and about the technology community in Seattle," said Susan Sigl, CEO of the WTIA. "The team at the WTIA is already at work planning for next year's TechNW event and we look forward to seeing you there."
Photos from the event can be found here: http://www.flickr.com/photos/washingtontechnologyindustryassociation/
Video from the event can be found here: http://www.youtube.com/watechnology
Event partners include: Cooley, LLP; Moss Adams LLP; Perkins Coie; Verizon Wireless; Centerstance; Ernst & Young LLP; DLA Piper; Alstom Grid; Deloitte & Touche, LLP; Google; HTC; Kibble & Prentice; Level 3 Communications; Madrona Venture Group; Microsoft BizSpark; Oracle Corporation; RealNetworks; Regence BlueShield; Stratos Product Development; UW Professional & Continuing Education; Vertafore, Inc.; Protingent Staffing; Sterling Communications; Weber Shandwick; and RocketDog Communications.
About the Washington Technology Industry Association
The Washington Technology Industry Association, founded in 1984, is one of the largest statewide associations of technology companies, IT departments and individual technology professionals in North America. With more than 1,000 members representing more than 125,000 employees in Washington State, the association is a catalyst for sharing expertise, fostering collaboration, delivering key business services and advancing the value and global impact of technology companies doing business in Washington. The association's corporate sponsors are F5 Networks, HTC, Microsoft, Moss Adams LLP, RealNetworks, Regence BlueShield, Verizon Wireless, Vertafore and Wells Fargo Insurance Services. For more information, go to www.washingtontechnology.org.
Media Contact:
Chris Warfield
Sterling Communications, for WTIA
206-388-5758
Email Contact


Copyright @ Marketwire
Page: 1
Related Keywords:
WTIA, Washington Technology Industry Association, tech networking, Seattle, TechNW, venture capital, Sales, Marketing, Insurance, Sales & Marketing, Education, Security, Networking, Internet, Business Issues, Hardware, Cloud Computing, Architecture, Security, Search, Search Engines, infrastructure, Sales, Sales, Marketwire, , Business Services, Internet Technology, Business, Entertainment, Internet, Social Networking, Technologists, Other,
---