WANdisco's uberSVN Now Available on Mac OS X Including the Latest Release of Apple's OS X - 'OS X Lion'
Latest Version of Groundbreaking New Open ALM Platform Makes Subversion Easy for Apple Operating System Users
(August 19, 2011)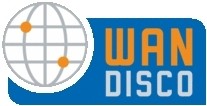 SAN RAMON, CA -- (Marketwire) -- 08/19/11 -- WANdisco, a leading provider of Apache Subversion-based software and services for the enterprise, today announced the release of uberSVN for Mac OS X and even includes the latest release OS X Lion making this the first Subversion distribution built on Apple's latest release of OS X. uberSVN combines Subversion's first-ever social coding environment with a rich set of repository and user management capabilities on an open, easy to extend platform. Tens of thousands of developers have already downloaded uberSVN since its launch in April, taking advantage of these new features and the freedom to combine them with their favorite open and closed source development tools in a single, integrated environment.
This latest release of uberSVN works with Mac OS X 10.5.x, 10.6.x and Apple's new Lion platform. A free download is available now at: http://www.ubersvn.com/download
uberSVN has been receiving rave reviews since it was launched at the end of April and WANdisco has recently launched the uberApps store -- an online marketplace that takes the Apple App Store concept and applies it to enterprise software development tools for Subversion. All of the free and paid-for applications in the uberApps store have been tested and certified to work with Subversion and uberSVN. uberApps makes extended product evaluations, long implementation cycles, and difficulties integrating best-of-breed apps into a complete solution a thing of the past. In addition, customers only deal with a single vendor -- WANdisco -- for all products and services provided by any combination of uberApps partners. Learn more at: http://www.ubersvn.com/apps
WANdisco is looking for Open Source Software Developers!
WANdisco is seeking experienced Python developers to work full-time on a next generation open source defect tracker. If you are interested in helping WANdisco with its continued involvement to contribute back to the Open Source Community and have the skills required to do so, we're interested in you too! Email us at [email protected] or find out more about working with WANdisco at http://www.wandisco.com/careers
WANdisco Offers Free Online Subversion Training
WANdisco is currently offering a series of free online one hour bi-weekly Subversion training classes. Registration for these classes is available at: http://www.wandisco.com/training/webinars. WANdisco recommends early registration as space is limited.
About WANdisco
WANdisco is a leading provider of Apache Subversion-based software and services for the enterprise. The company's products include: uberSVN -- the new open ALM platform for Subversion, Subversion MultiSite, Subversion Access Control and Subversion Clustering. Fortune Global 1000 companies such as AT&T, Intel, Honda, Nokia, Juniper Networks and Motorola rely on WANdisco's Subversion solutions for enterprise-class performance, scalability and 24-by-7 availability. A recent Forrester Total Economic Impact (TEI) study of WANdisco's Subversion MultiSite revealed a 167% return on investment with a nine-month payback period. Subversion is recognized by Forrester as the sole leader in the Standalone Software Configuration Management (SCM) category. For more information, please visit us at: http://www.wandisco.com.
About Apache Subversion
Apache Subversion (SVN) is a version control system initiated in 2000. It is used to maintain current and historical versions of files such as source code, web pages, and documentation. Its goal is to be a mostly-compatible successor to the widely used Concurrent Versions System (CVS). In a 2007 report by Forrester Research, Subversion was recognized as the sole leader in the Standalone Software Configuration Management (SCM) category and a strong performer in the Software Configuration and Change Management (SCCM) category.
Subversion is released under the Apache License, making it free software.
For more information, please visit: http://subversion.apache.org.
Subversion and the Subversion logo are trademarks of the Apache Software Foundation.
Add to Digg Bookmark with del.icio.us Add to Newsvine
Contact:
Colin Wood
Email Contact
USA: 1-925-2262602
UK: 0114 299 4718


Copyright @ Marketwire
Page: 1
Related Keywords:
subversion download, subversion training, SVN download, SVN training, uberSVN, uberApps, WANdisco, Mac,OS9,OSX,Marketwire,Internet Technology,Computer Science,Email,
---