W2O Group Acquires Big Data Firm to Enhance Analytics and Insights Offering
Austin-Based Ravel Joins W2O Group's 40-Person Analytics Team
(April 19, 2012)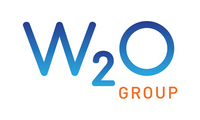 AUSTIN, TX -- (Marketwire) -- 04/19/12 -- W2O Group, an independent network of complementary marketing, communications, research and development firms, today announced the acquisition of Ravel, an Austin-based company with numerous software assets and a strong track record of solving difficult big data problems for multiple Fortune 500 companies. W2O is absorbing Ravel's big data technology and pending patents, as well as its team of technologists and consultants who build and service the underlying infrastructure.
IDC (International Data Corporation) has predicted that total data will grow by 50 times by 2020 and unstructured data (video, email, files) will account for 90 percent of this data stream. As a result, current analytics platforms will decrease in efficiency and new data science approaches will be required to efficiently turn data into insights that drive social commerce and shape behavior online.
"Ravel will enhance our team's ability to predict trends based on a combination of historical information and real-time insights so that our clients achieve advantages in the marketplace," said Bob Pearson, President, W2O Group. "The future of PreCommerce and the emerging discipline of Social Commerce will be largely shaped by an organization's ability to see the playing field with more clarity than its peers. We're building that line of sight for our clients and doing it in a manner that creates 'data agility.' We are driven by innovation and reinvention so we can continually offer 'next practices' to our clients that help them stay relevant and relatable to their constituencies to drive measurable business and organizational results."
Ravel is another in a series of Austin Technology Incubator (ATI) portfolio companies, such as Lombardi Software (NYSE: IBM) and Phurnace (NYSE: BMC), which have been acquired recently. Effective immediately, Steve Blackmon, Ravel's Cofounder and VP, Engineering, and its development team, will join W2O Group as full-time employees where they will consult with W2O clients on original projects and enhance and create proprietary tools and technology for W2O companies.
"This acquisition validates our unique approach to data challenges, the quality of the talent Ravel attracted and the technology we built," said Blackmon, who will serve as Director of Data Sciences at W2O. "We are proud and excited to join W2O -- one of the best consultancies of its kind in the world integrating analytics and insights with social and digital media -- because it gives our team the perfect opportunity to apply our technology and expertise to solve some of the most challenging big data problems faced by W2O's impressive portfolio of health, technology, consumer and corporate clients."
About Ravel and ATI
Founded in 2010 in Austin, Ravel makes enterprise-grade analytics solutions for discovering insights from big data. Focused on driving innovation in deep analytics, Ravel is committed to developing products that allow enterprise companies to analyze massive datasets with commodity hardware and open source software. ATI is a not-for-profit unit of the IC2 Institute of The University of Texas at Austin that harnesses business, government and academic resources to provide strategic counsel, operational guidance and infrastructure support to its member companies to help them transition from early-stage ventures to successful technology businesses. Since its founding in 1989, ATI has worked with hundreds of companies, helping raise close to $1 billion in investor capital. For more information, visit www.ati.utexas.edu.
About W2O Group
Founded and led by chairman and CEO Jim Weiss, W2O Group is an independent network of complementary marketing, communications, research and development firms focused on integrated business solutions to drive change and growth through "pragmatic disruption" for the world's leading brands and organizations. W2O Group serves clients through a network of firms -- WCG, Twist and W2O Ventures -- through offices in San Francisco, New York, Chicago, Washington, D.C., Austin, Los Angeles and London. For more information on W2O, please visit http://w2ogroup.com.
Follow us on Twitter: @W2OGroup
Find us on Facebook
Read our CommonSense Blog
Read our Pre-Commerce Blog
MEDIA CONTACTS:
Christine Selby Regan
W2O Group
Email Contact


Copyright @ Marketwire
Page: 1
Related Keywords:
Big Data, W2O Group, Ravel, Software, Data Technology, WCG, PreCommerce, Social Commerce, Pearson, Marketwire, , Business, Science, Email, Technologists,
---