Voxeo Labs Launches Phono Mobile - Easily Add HD Voice and IM to iOS and Android Apps
(July 22, 2011)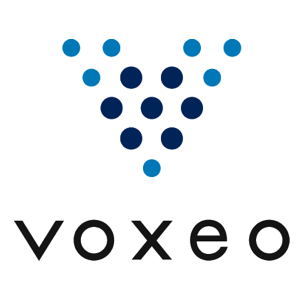 Orlando, FL (PRWEB) July 22, 2011
Voxeo Labs, the open-source and developer-focused innovation division of Voxeo, today announced the immediate availability of Phono Mobile. The Phono Mobile toolkit leverages Javascript and HTML5 to enable high-quality voice and instant messaging features on millions of mobile devices, including the iPhone, iPad, iPod touch, and any Android 2.1+ phones and tablets.
Developers can use Phono Mobile to build apps that enable interaction via voice and chat quickly and easily. For example:

Mobile gamers can easily speak or chat with each other directly within the games they play, with high-quality HD audio and without using carrier voice minutes. HD voice delivers fidelity far beyond a normal phone call and makes players sound like they are in the same room as other gamers.
Customer relationship management (CRM) providers can deliver in-app features to talk or chat with customers.



Social platforms can add a button to instantly create a conference call incorporating all members of a group.
iOS and Android apps using Phono Mobile can even receive real phone calls from regular phones, SIP voice-over-IP (VoIP) clients, Skype users or other Phono users.
Additionally, Phono Mobile unlocks communication for non-phone devices such as the iPad, iPod Touch and Android tablets. Users of those devices can make or receive phone calls and chat conversations even though their device does not include an actual phone component. Even better, the voice calls can use HD voice to offer a far superior listening experience than traditional phone calls.
Phono Mobile builds on the phenomenal success of the Phono SDK, a JavaScript jQuery plugin that lets developers add voice and text chat to web browser-based applications using only a few lines of code. Nearly 10,000 developers - including two of the largest mobile carriers in the world - are using Phono to deploy applications ranging from customer service to crisis response. Applications written with Phono Mobile can also run within any desktop web browser - including Chrome, Internet Explorer, and Safari - on Windows or Mac OS X.
Phono Mobile opens up the world of voice and chat communications to any mobile developer who knows how to use JavaScript and HTML5, said Jason Goecke, VP of Innovation for Voxeo Labs. Developers can now create iPhone, iPad, iPod Touch, and Android apps that connect users directly using voice or chat.
Built on the open industry standards of HTML5, CSS, JavaScript, XMPP, and SIP, Phono Mobile uses the PhoneGap application platform from Nitobi Software to create apps for iOS and Android that can be submitted to the respective app stores for purchase or download by mobile users.
Phono Mobile is a perfect example of how PhoneGap can enable a developer to create one app and deploy it across multiple platforms, said Andre Charland, CEO, Nitobi Software, Were looking forward to seeing how developers enhance their mobile apps now that they can add audio and IM communication.
Phono Mobile works on an iOS or Android phone or tablet using either a WiFi or 3G data connection. Apps using Phono Mobile can also connect to Voxeos Tropo.com cloud communications service to make use of speech recognition and text-to-speech in 24 languages, call recording, conferencing, phone number transfers, SIP, XMPP/Jingle, iNum and Skype connections as well as the ability to add communication to public instant messaging networks including GTalk, AIM, MSN, Yahoo!, Jabber and social networks like Twitter.
Phono Mobile and the Phono SDK are licensed under an open source license and the source code is freely available for further modification.
To learn more about Phono Mobile and get started building mobile apps with voice and chat, please view the documentation, videos, tutorials and source code available at: http://www.phono.com/mobile/
About Voxeo:
Since 1999, Voxeo has continuously unlocked communications in all its forms - voice, SMS, instant messaging, Twitter and more - and we do so for more than 200,000 developers, 45,000 companies and half of the Fortune 100. Headquartered in Orlando with offices in Beijing, Cologne and London, we've torn down barriers to entry using open standards, disruptive innovation and a passion for problem solving that's fueled by a company-wide obsession with customer success. Join our conversations: http://www.voxeo.com, blogs.voxeo.com or twitter.com/voxeo
Contact:
Dan York
Voxeo Corporation
dyork(at)voxeo(dot)com
+1-321-710-9193
###
Read the full story at http://www.prweb.com/releases/2011/7/prweb8663187.htm.
Page: 1
Related Keywords:
computer crime, internet, computing and information technology, satellite technology, wireless technology, science and technology, technology (general), identification technology, agricultural research and technology, computer crime, software, economy, business and finance, financial and business service, business enterprises, business (general)
---