Voxco and Inmega Partners to Address the Growing Mexican Social Media Monitoring Market
(April 18, 2012)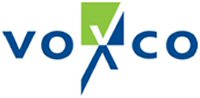 MONTREAL, CANADA -- (Marketwire) -- 04/18/12 -- Voxco announced today that Inmega Investigacion de Mercados (Inmega) has become its exclusive distributor of Acuity4 Social, its next generation social media monitoring and analysis product launched in May 2011. Under the terms of this partnership, Inmega will resell Acuity4 Social to market research firms as well as to enterprises throughout Mexico. The growth of the social media monitoring sector in Latin America is a well known trend. This agreement will support Voxco's strategy to capitalize on the business opportunities that Mexico represents for its data collection and analysis software solutions.
Alongside this partnership, Inmega is acquiring a Voxco CATI system for its call center. The choice of this new system was made easy. It will improve the overall productivity of Inmega's call center and, being fully integrated with Command Center(TM), Voxco's multimode data collection platform, it allows for future evolution towards other data collection modes such as mobile, web, IVR, face-to-face, etc.
"We are very proud to be partners with a well established market research firm such as Inmega", said Alex Suter, Voxco's Director of Business Development. "With several offices throughout Mexico, more than 200 employees and a very good network of contacts in the local business sector, Inmega is well suited to become a strong partner for Voxco." he added.
"Social Media are booming in Mexico and market research firms and enterprises start to understand the opportunities that these new media represent for them", said Guillermo M. Gallardo, Inmega's CEO. "These Social Media become a new way to listen to and understand current clients, potential customers and competitors. So we are very optimistic to partner with Voxco which has certainly the best social media monitoring product in Spanish currently available." he added.
About Inmega
Inmega is one of Mexico's first and leading providers of market research services. Inmega is an independent company offering face-to-face interviews, mystery shopping and CATI in Mexico and Central America for both quantitative and qualitative interviewing. In addition, its outsourcing division called "Humana" provides fieldwork and online services to international clients. Inmega specializes in beverages and food, construction, automotive and industrial sectors. It has offices in Mexico City, Monterrey, Guadalajara, Tijuana and Merida.
About Voxco
Voxco is a global provider of software solutions that enable enterprises, market and social research firms, governments and other public institutions to make better decisions by providing superior tools to collect, process and analyze data from their environments. Voxco's offering includes Acuity4 Survey, leading-edge online survey software, Acuity4 Social, a next-generation social media monitoring and insights solution whose analytics tools extract insights from millions of posts and comments gathered from the social web. This sits alongside Voxco Command Center(TM), the industry-leading multimode data collection platform for all types of surveys (web, phone, face-to-face, mobile and IVR). Voxco is headquartered in Montreal, Canada, with subsidiaries in the USA, France, UK, Germany and Australia servicing hundreds of customers spread over more than thirty countries.
To obtain additional information on how Voxco can help your business, visit us at www.voxco.com.
Contacts:
Voxco
Frederic Le Bouar
Media Relations
1 514 861-9255
[email protected]
www.voxco.com


Copyright @ Marketwire
Page: 1
Related Keywords:
Voxco , Canada, France, Germany, USA, Montreal, Australia, Marketwire, , Research Services, Internet Technology, Biology, Business, mexico, Other,
---